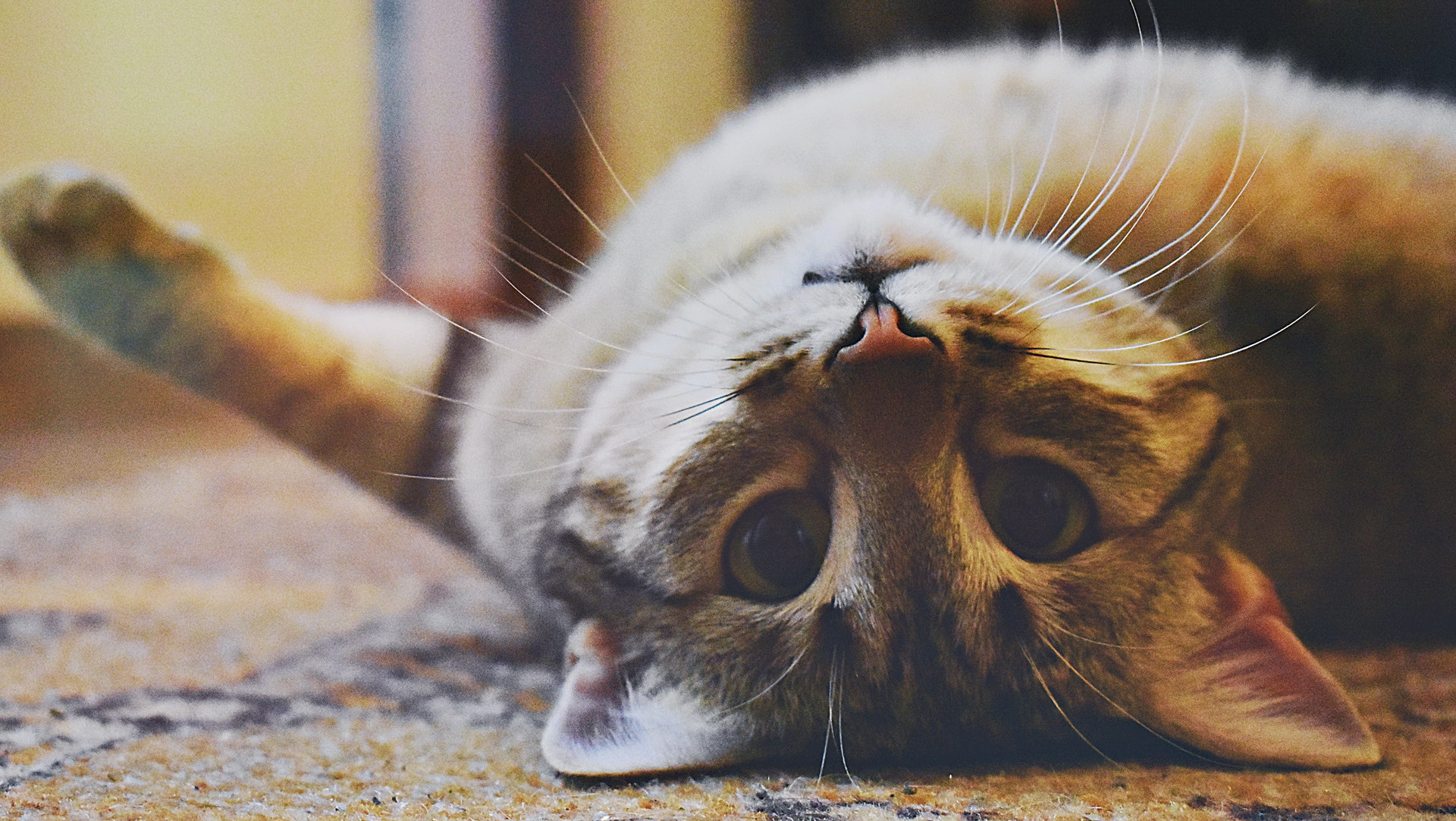 Cats are cute, as any cat lover will tell you.
Whether they're sleek, chubby, long-haired or cross-eyed, there's no denying that these adorable little balls of fur bring great respite to one's otherwise mundane day — especially when they light up your Instagram feed.
After all, why follow more 'influencers' on Instagram and doubt your own body image when you can love all body types that cats come in?
It's also been scientifically-proven that watching cat videos can boost energy levels and increase levels of happiness. Now, who are we to dispute that?
And because we want you to be happy, we've compiled 10 cat Instagram accounts for you to follow right now:
1. @parkerandlily
@parkerandlily may have started out with two Calico cats, but in recent years their owners have added Jasmine into the mix. All three cats have their own personality, and it's quite charming to see how all three fit into this snuggly household!
Parker is the eldest and also the calmest, with a raspy-sounding meow that will start to grow on you. Lily, another Calico, is a snuggle-loving furball with the cutest "meeps" ever.
Jasmine, the youngest, loves being petted by her owners and is a purring machine. Be sure to turn up the volume to hear it all!
2. @nala_cat
With more than four million followers on Instagram, to say Nala is famous would be an understatement! In fact, as a cat lover, if this isnt already on your "follow" list, wed be surprised. This Siamese-Tabby cross has gorgeous blue eyes and always seems to be gazing curiously at the camera. We love her slightly cross-eyed look, which just adds on to her character.
3. @fabsandolaf
Ragdolls are such a pretty breed of cats, especially when you look at siblings Fabs and Olaf. Follow these two on their daily journey of mischief, interacting with the new baby in the house, and generally being cute.
4. @bosayhello
You might be inclined to think that Bo is a chubster, but this cute kitty is really just quite fluffy. Don't believe us? Scroll to the photos of it shaved, and you'll know what we mean.
Otherwise, Bo loves blocking the view of the TV whenever its owner is trying to catch up on Netflix. How can one not give attention to that cute face?
5. @living_with_nala
If there's one cat that is made up of a lot of fluff, it's definitely Nala, the Norwegian Forest cat. Winter is when she's at her height of fluffiness. All the better for her to play in the snow with!
Otherwise, Nala is popular known on YouTube as the cat that loves sliding from her owner's chest to the nook of his arm whenever he's playing video games on the couch—just check the video out.
6. @fantasticflora
Cats have been known to hate water and the great outdoors. Well, nobody tell Flora that! This cat is a huge fan of the great outdoors, and her owners always bring her out on walks in the mossy forest—on a leash, no less.
Watching her scamper across rivers and running through the forest is enough to make you want to go on your own nature adventure too.
7. @hosico_cat
We may not support obese cats, but we sure do love a chubby cat! Hosico is just that, and you can't help but fall in love with this gold Scottish Straight boy.
His eyes are especially large and unblinking, staring straight into your heart with his aloof expression. Perhaps that's why he's so lovable.
8. @pooh0403
Anything on short legs seem to be exceptionally cuter. One great example is the corgi. If you're a cat lover, another great example is Pooh, a ginger munchkin cat. Watch this cute little creature navigate its way around its home, sometimes standing on its hind legs to grab a quick treat.
9. @apollon_114
Are you a cat lover of cats that don't meow the usual way? Then you'll love Apollon, the blue tabby munchkin. He has a cute little meow and sometimes "meeps" to its owner—it's irresistible, especially with its soft and fluffy exterior!
Also appearing often is Juno, Apollon's sister, a red tabby munchkin. She's equally as cute and feisty towards Apollon, always getting into rough plays with each other. Watch out for how she ascends the stairs—her little hops are just too cute.
10. @iamlilbub
Not all cats are built the same, and for Lil Bub it's a little more obvious. Her unique features are due to two rare genetic variants, which was only discovered recently. 
But long before that, her dwarfy looks have gotten her a huge fanbase, which her owner used to raise money for animal shelters and welfare organisations to help other cats in need.
Now that's a helpful kitty! 
Thinking of making your home more pet-friendly? Start with giving your sofa a machine-washable slipcover for easy cleaning. You can take our fabric for a test run by ordering samples: