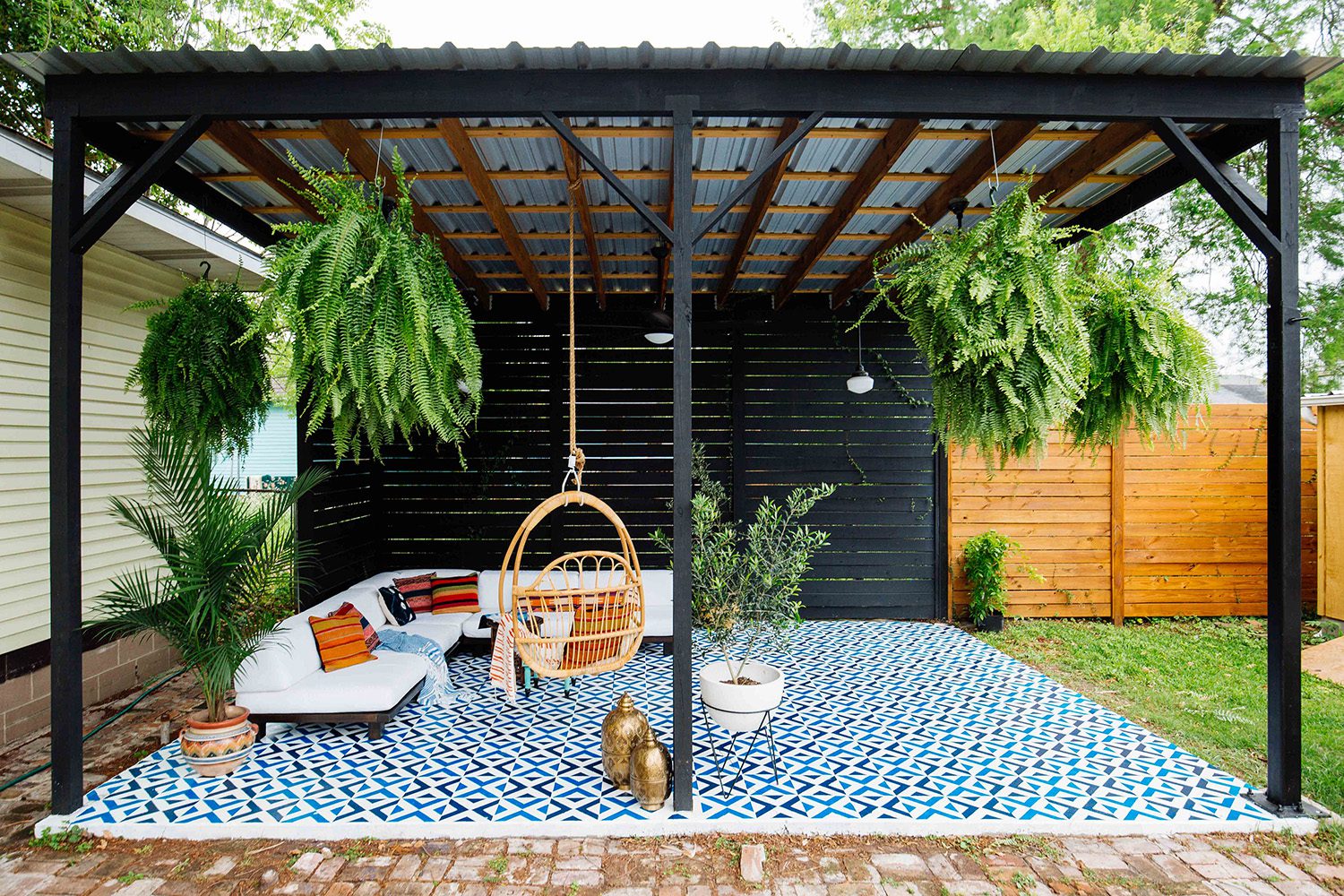 Don't have vacation plans this summer?
If you've got a secret oasis at home, you probably don't need one.
While most people are taking time off work to go on vacation, these interior designers and home owners decided to turn their own outdoor spaces into beautiful staycation destinations for the summer.
In fact, they're so gorgeous that we're losing our cool over them.
Here's a sneak peek at our favourite and how you can replicate these looks at home:
Go Tropical With A Boho Theme
Kathy Ireland's home in Santa Monica uses a mix of vibrant colours and natural wooden furniture pieces to create this Bohemian-inspired patio that highlights tropical summer and island themes in the space.
When In Doubt, Keep Things Simple

In some cases, less can in fact be more. In this space designed by Eric and Holly Montgomery , they prove that you don't need expensive furniture, or outdoor decorations to have a beautiful outdoor space for the summer.
Make Space For Some Green
In this outdoor space in Manhattan — interior designer Timothy Whealon designed this space as an escape from the concrete jungle of downtown living by using plants like English ivy, boxwood, and magnolia to decorate this stunning outdoor space.
Create Cohesiveness With Accents

With a blend of different vintage furniture pieces in a single space, interior designers Leigh Anne Muse And Lil O'Brienwere able to make this space come together with consistent use of neutral white tones and decorative accent throw pillows.
Work With Your Surroundings

With the use of dark green sofa cushions and light-brown wooden furniture, Bailey McCarthy Bailey McCarthy managed to design an outdoor space that blends in seamlessly with the background, highlighting the 80-year-old oak tree that provides a ton of shade from the intense summer heat.
Dress Up Bare Patio Furniture

How do you make boring foldable patio chairs look more comfortable and inviting? You follow Gabriella's lead by adding a couple of throw blankets and accent cushions onto the chairs to bring this space together.
Overall Consistency Is Key

Using light and vibrant colours on your furniture can be a great way to brighten up your space. Designers Todd Mickey and Amy Kehoe decided on using turquoise sofa cushions and matching decorative ornaments for a tropical summer look in their outdoor space.

Design An Outdoor Space You Can Escape To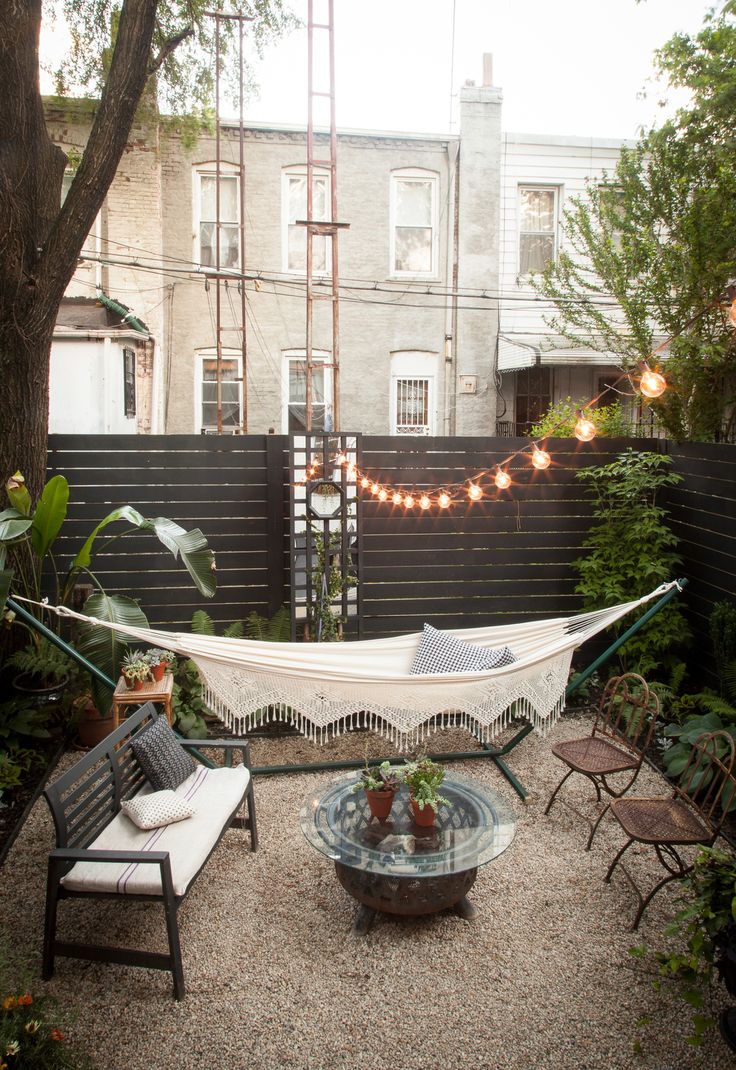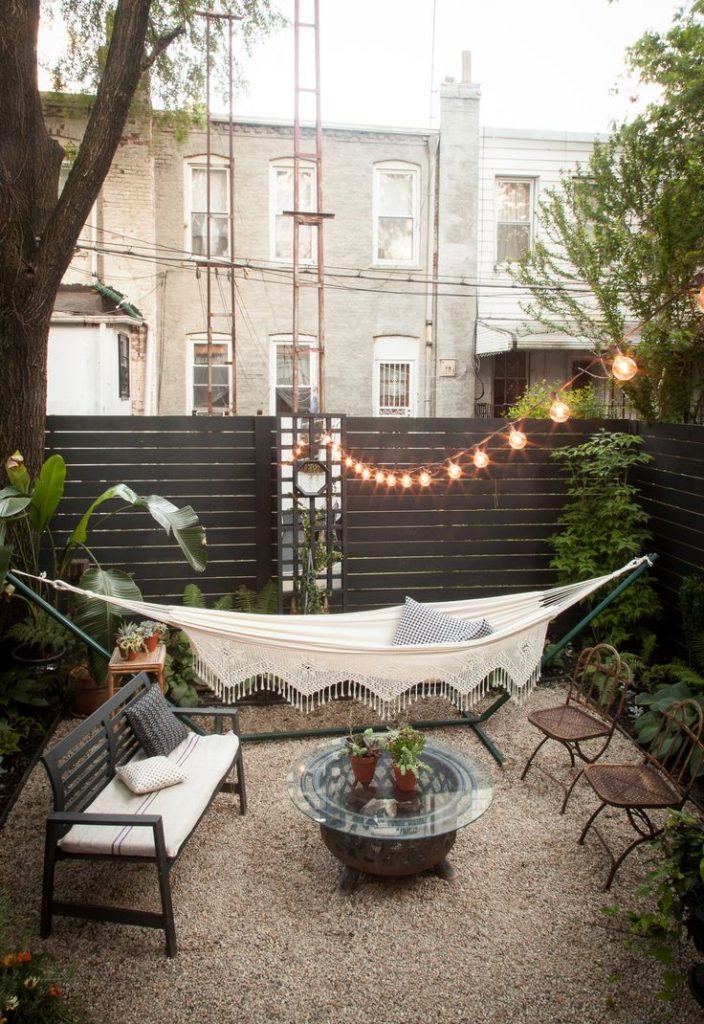 While most people like being out and about during the summer, just as many prefer to sp it staying in and relaxing.
With a large hammock and a few comfy chairs for your close friends, this cosy outdoor space designed by Megan Pflug encourages you to do just that.
Create A Space That Multitasks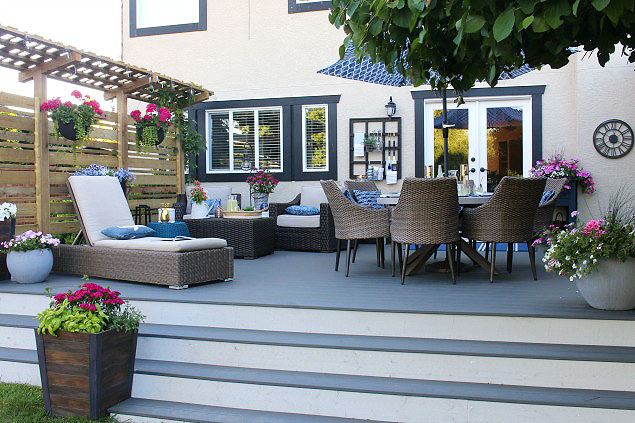 Sometimes, the best spaces are the ones that can serve more than one function.
In addition to being economical with your space, having an area that can function as a living area, a dining area, and even a lounging area all in one place allows you to maximize your options when it comes to hosting guests or even if you're just relaxing alone — which is exactly what Jenn from Clean&Scentsiblewanted to have when redesigning her outdoor space.

Don't Just Paint Your Walls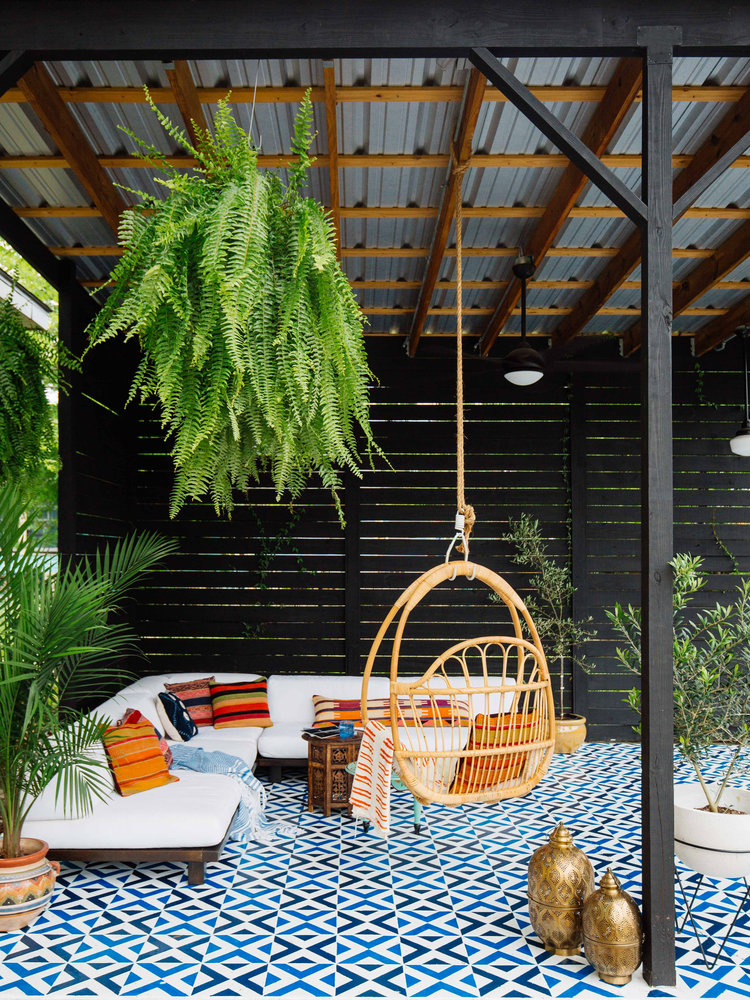 It's easy to decorate a wall and have it become the centrepiece for your space, but how often do you see someone decorating their floors as the centrepiece for a space?
The interior design blogger Dabito decided to paint his concrete floor with paint and stencils, scoring with an affordable alternative to buying floor tiles for the patio. Needless to say, it looks amazing.
Want more design tips to transform your living space? You'll love our Timeless Living: How To Design A Classy IKEA- Inspired Home ebook: