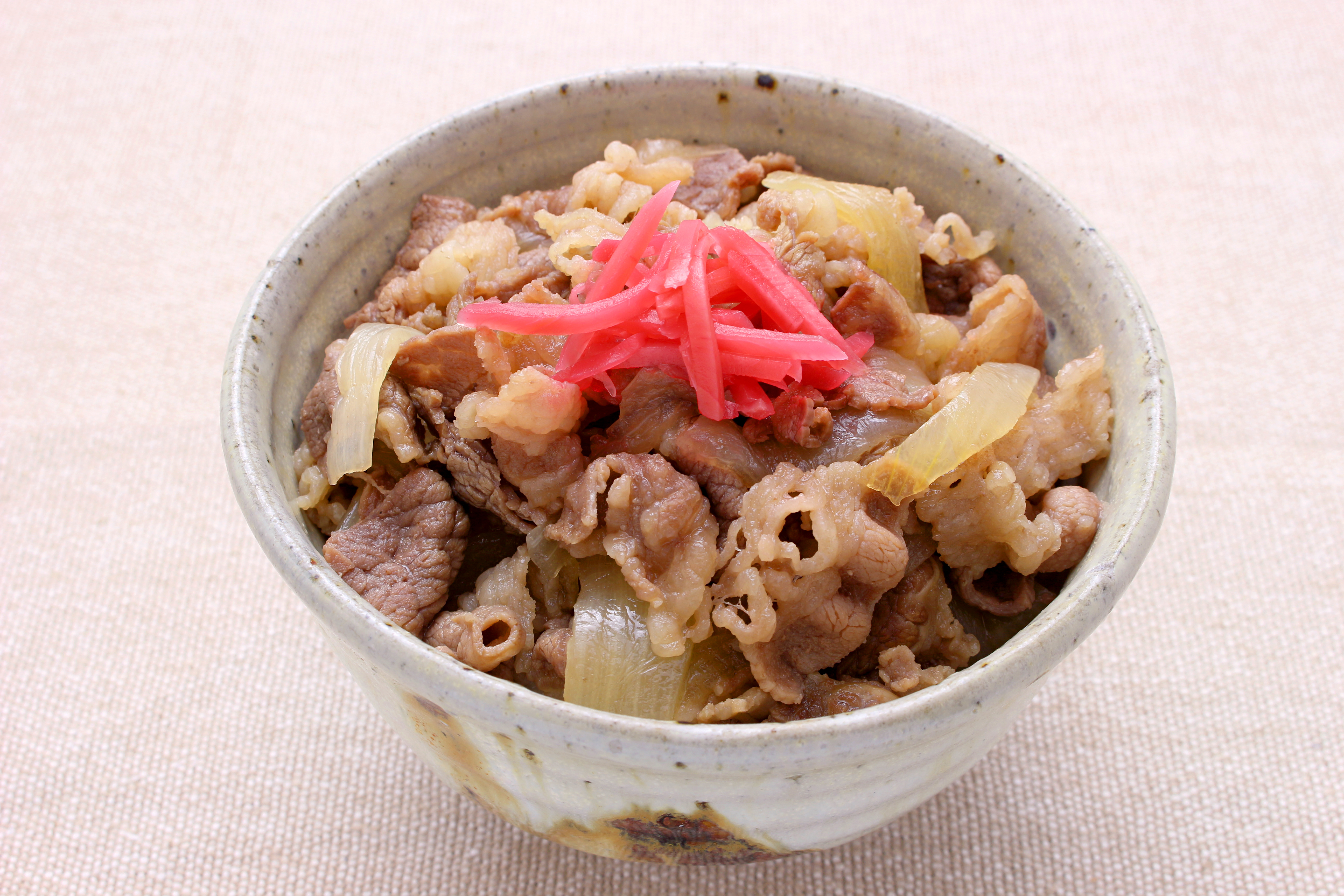 How are you planning to surprise your mom this Mother's day?
Buy her flowers? Take her out for an expensive dinner? There might be many ideas you can try out to impress your mom, but nothing's more impressive than doing something from the heart – a soulful homecooked meal.
Disclaimer: We do not claim to be expert cooks, just simple people making food that's quick, convenient and tasty (to us at least)!
Here are 5 easy recipes to impress your mom!
Gyudon(Japanese beef bowl)
If your mom likes a simple rice bowl dish, this is incredibly simple to make – especially if you're in Asia.
The best part is that it packs huge flavours despite the few ingredients used!

Ingredients (for 3-4 pax)
4 cups of steamed Japanese rice
0.5kg thinly sliced beef rib or loin
1 onion, thinly sliced
1 1/3 cup dashi soup (Hondashi is recommended – you can get at DAISO or your favourite Asian Grocery store)
5 tablespoons soy sauce
3 tablespoons mirin
2 tablespoons sugar
1 tablespoon sake
Optional: benishoga as topping (If your mom likes kimchi, it also goes well together)
How to Make It
Cut the onion and green onion into thin slices and cut the beef into small pieces.
Put dashi, soy sauce, sugar, mirin, and sake in a large pan. Boil them over in medium heat.
Add onion slices and simmer until softened.
Add beef to the pan and simmer for a few minutes.
Serve hot steamed rice into rice bowls. Put simmered beef on top of the rice. Add some benishoga on top (optional)
Croquette
While it isn't exactly a meal of its own, it's a great snack dish or appetiser before the main course.
Every country has their own favourite carbs but for the most part, I feel that potatoes are pretty universal so with a dish like croquette – it undeniably brings people closer together.
Ingredients (for 1 pax)
100g, minced meat (pork, beef, chicken, your particular one)
2, potatos
1 whole onion
¼, chopped onion
1 tablespoon, butter
oil for frying
1 teaspoon, salt
some white & black pepper
some flour
1 egg
some breadcrumbs
How to Make It
Peel potatoes and boil them for 6-10 mins
Mash the potatoes (not too much)
Put butter into pan and fry meat and onion. Mix them with potato and chill
Shape mixture into an ice cream scoop and dip in the flour→beaten egg, then roll through bread crumbs
Heat the oil till 170° then deep fry for 2-5mins
Pot au feu
A french dish by name and aesthetics, there's no need to cook up an extravagant meal because there are simpler dishes that look good and taste great.
The Pot au feu is an example of that, so if your mom doesn't like heavy foods – this is it.

Ingredients (for 2-4 pax)
⅓ cabbage
2 carrots
4 potatos
2 onions
1 whole garlic
Sausage 6
About 1L of water
1 tablespoon, salt
1.5 tablespoon, chicken stock
How to Make It
Cut veggies into large chunks(just peal for garlic)
Boil veggies & sausage for 20 mins.
Put salt and chicken stock and boil 10 more mins
Tacorice
A huge contrast to all the previous dishes, this might require a bit more ingredients but it also packs a lot of flavour and should fill a person pretty well.
If your mom loves food, this is a must-have.

Ingredients (for 2 pax)
Minced beef or pork (your preference)
2 tomatos (chop them)
2-3 leaves, lettuce
a few tablespoons of tomato paste (to your liking)
chili powder to taste
Tabasco sauce
some salt & black pepper
1 clove, garlic
proper amount – oil
100cc, red wine
2 cups of steamed rice
How to Make It
Fry chopped garlic in medium heat and then fry onion
Once onion's cooked, add meat
Once meat's cooked, add red wine and tomato paste. Reduce until almost dry
Add tabasco sauce, chili powder, salt and pepper.
Serve it on the rice
Cheesy Cabonara
If Comfort Works ever branched out into F&B, it would probably be "Comfort Foods" and this Cheesy Carbonara would be the flagship. Arguably, we aren't using Guanciale meat, Pecorino cheese and adding heavy cream so this is nowhere near Italian.
However, pairing this hearty dish with white wine still feels like an expensive treat, without actually having to spend too much at all.

Ingredients (for 2 pax)
Pasta of your choice 150-200g
80g, bacon
2 eggs
As much as you want, Parmesan cheese
As much as you want, Mozzarella cheese
100ml, milk
100mk, heavy cream
1 tablespoon, chicken stock
A good amount of black pepper
Drizzle some olive oil
2 cloves of mashed garlic
How to Make It
Fry garlic and bacon
Add eggs, cheese, milk, heavy cream, and chicken stock
Add boiled pasta
Adjust the flavour with black pepper