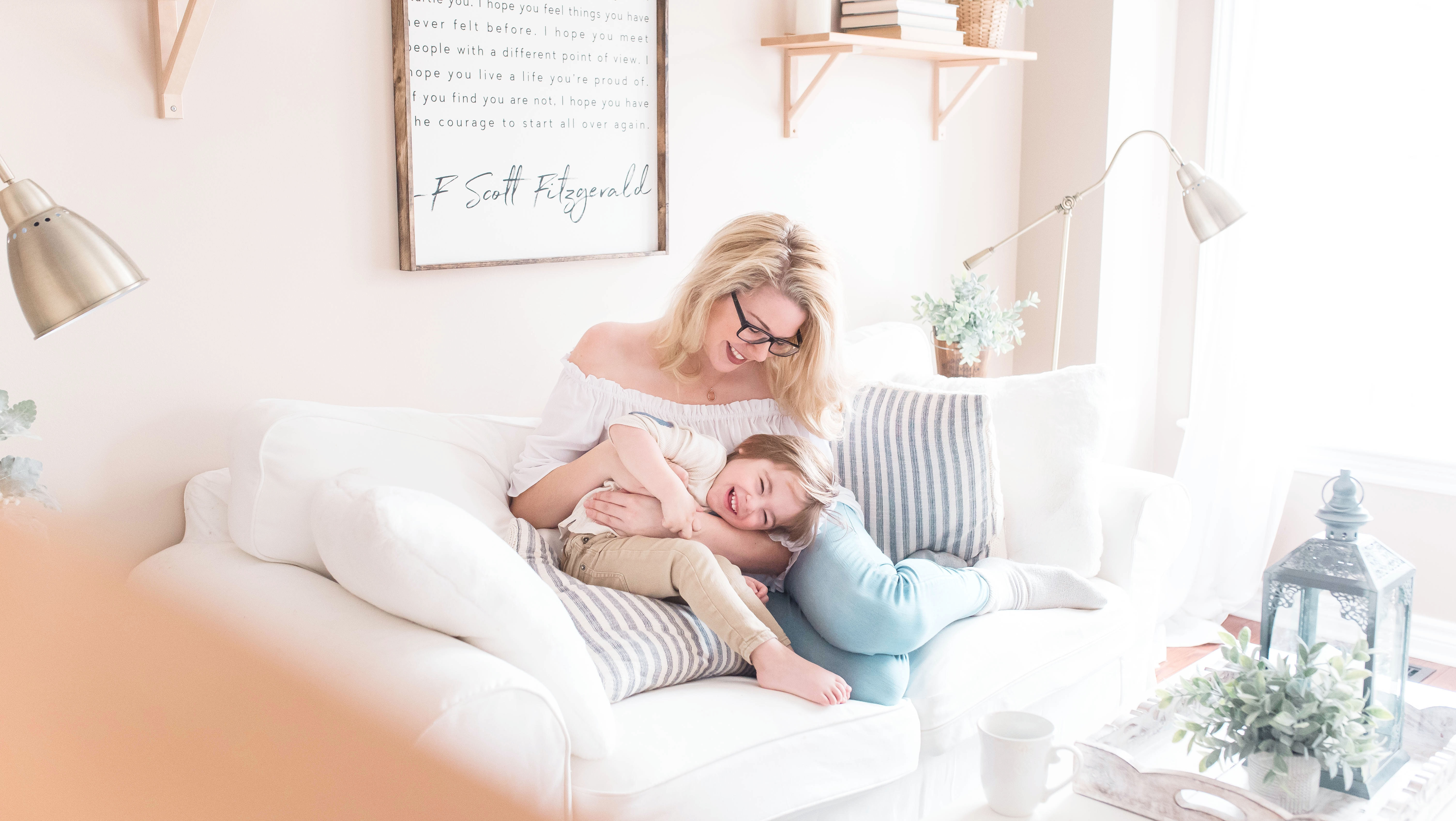 As a new mother with zero experience in parenting, the path ahead can surely be daunting.
Even if you have experience under your belt, it helps to have tips and experiences from other mothers to help guide and reassure you, which is why it's so important to connect with other parents, even if it's via a blog on the internet.
Whether you're looking to get parenting advice from fellow parents a couple of steps ahead of you or just to feel a little less alone in the daunting world of parenthood, here are some of our favourite blogs to help keep you feeling uplifted and inspired on your journey, even when things get hard. 
Melissa Weintraub Pezza is a mother of three, dentist, and a tennis lover. Being a full-time working mother can be challenging, and Melissa doesn't gloss her way through it. 
She chronicles her day-to-day experiences as a mother, speaking out about the very real trials she goes through, as well as parenting situations that any parent can relate to and learn through.
We love that her blog isn't 100% parenting — she tackles the other topics like her work, travel, cooking (Raspberry Margarita Jello Shots, anyone?)  and skincare, as she tries to strike a balance between parenthood and life.
While Rookie Moms isn't a personal blog, it is, as its name implies, meant for women who are new to parenthood —it's the perfect website for first-time mothers who may, more often than not, be feeling lost as they begin making their way on this new path. 
Here, you'll find advice on a wide range of parenting topics, from what to expect during your pregnancy, and the best baby gear out there to what to expect as your child grows.
And for days when things get confusing, rough or emotional (or all three), there's the #momlife section to turn to for practical advice (love!).
Caryn Bailey is a neonatal intensive care unit (NICU) nurse who started Rockin' Mama simply as an outlet to write about her experience having her first child.
Her blog soon became a hit and she's continued writing ever since, taking on the role as a "babywearing, co-sleeping, breastfeeding mama whose passions include health, fitness, and all things green" on her well-loved blog.
Check out her blog for gluten-free recipes as well as fun activity and craft ideas that'll help keep the whole family busy and entertained.
At the lightning speed at which technology is advancing , the days of traditional learning will soon be a thing of the past, and if you're a parent who knows that it always pays to keep up with these constant changes, Tech Savvy Mama exists for you.
Leticia Barr, the blog's founder, has a background in classroom technology integration and school administration and is passionate about using it to empower parents in fostering a love of science, technology, engineering, and math (STEM) in children. 
And because the lines between our online and real worlds are continuing to be blurred, we're loving how Barr's blog plays a much-needed role in equipping parents and their kids with the knowledge they need to navigate both worlds effectively (and safely).
It's tough enough being a parent without having to worry about trying to play your family's nutritionist on top of it.
If you're feeling guilty about turning to frozen meals and pre-packed snacks from the store every now and then, don't be. Pretty much all of us are, and when we're short on time, we head to one of our favourite blogs: Real Mom Nutrition, to feel OK again.
A registered dietitian, Sally Kuzemchakis — the blog's founder, dishes out easy-to-follow healthy eating tips and recipe ideas to overwhelmed parents who need help keeping themselves and their kids nourished.
We also love how real she is about the difficulties of being a parent, as well as the fact that she takes her readers into her own life by showing them how she personally tackles nutrition challenges at home. 
It's not easy raising a child with special needs, and if you ever need to feel like you're not alone in doing just that, visit Love That Max, a blog created by Ellen Seidman whose eldest son, Max, lives with cerebral palsy.
She created this blog as a means to inspire and inform fellow parents who're on a similar journey, while chronicling her life with a special needs child. 
Over the years, her blog has evolved into one that encourages those with special needs and their families to live full and courageous lives despite the challenges they face every single day.
Are you aiming to have a greener, more earth-friendly household at home? Then Mamavation should be one of your go-to mom blogs, with Leah Segedie at the helm.
Her healthy, clean lifestyle was born out of an epiphany after going through an eating disorder and depression, which were triggered when her father was diagnosed with a rare form of lung cancer. 
She started her blog to help other families go green and healthy, and in the process, has brought together a whole community of parents who want their families to live a healthier lifestyle as well. 
Do you have your own shortlist of parenting blogs that you visit on the regular? Share them in the comments section below!
If you're thinking of making your living space more child-friendly, start with your sofa by giving it a beautiful, machine-washable slipcover. Take our slipcover fabrics for a test run by ordering samples here: