by
Fatima Ali Shaikh
2019/08/29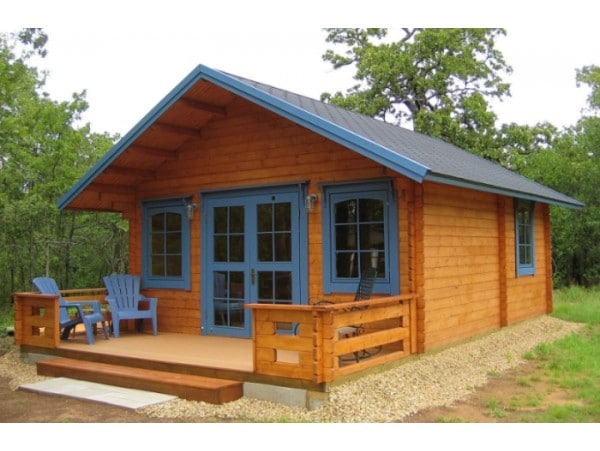 Living in tiny homes is becoming insanely popular, and may be more than just a passing trend.
Rather, it's a lifestyle choice that many of you are making — you're realizing the immense benefits of downsizing, living without clutter and simplifying your life.
The best thing about tiny homes is how easy it is to customize them.
You can convert it into a guest house, home office, weekend getaway home, vacation cottage, a studio or a garden house.
The possibilities are endless.
We've rounded up some of the most practical, functional and aesthetically pleasing tiny homes that you can (gasp!) order from Amazon right now.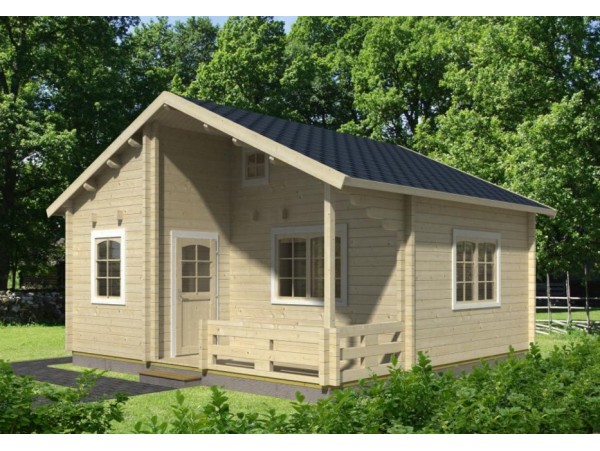 This serene-looking wood cabin with its Scandinavian design focuses on functionality and practicality.
It has a 259 sq. ft inside area for the main floor, along with a spacious 168 sq. ft loft. The wall planks are thicker than that of other cabins (2-3/4″) which makes it not only energy-efficient but also suitable for cold climates.
The design is elegant and chic and the cabin can make for your perfect summer house, guest house or home office.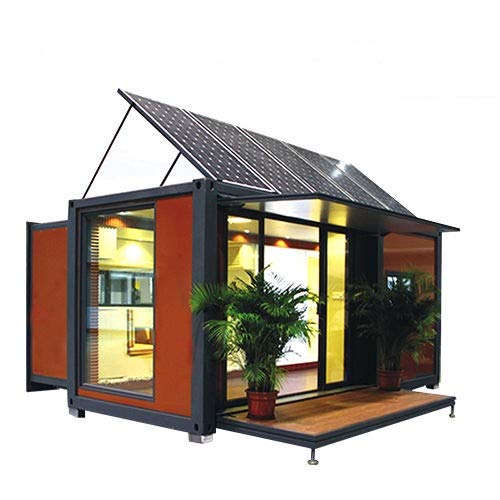 Are you looking for a tiny home that is environmentally friendly? With a solar power energy system that can recharge within 10 hours (depending on local weather conditions), this would be a great option for you.
Made from hot galvanized light steel, this tiny home is anti-rust, fire-proof and waterproof.
Other advantages include fast installation and a simple foundation – you simply need 12 pieces of concrete blocks for the foundation.
This home is tiny for sure (check out tips on how to maximise your space in a tiny house) but will fit everything you need and more.
We love how you can also customize it to your liking when placing the order.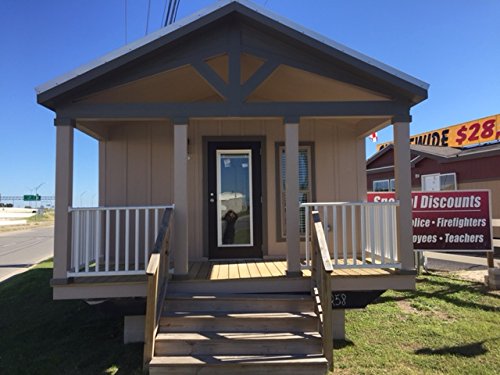 This is one of those ideal tiny homes for your perfect weekend getaway.
With an area of 399 sq. ft, this Park Model RV home has an open-concept layout along with high ceilings. Both of these features give it a very spacious look.
The best thing about this tiny home is that once you've set it up, you're ready to move in without having to worry about the interior finishing.
It comes with a covered front porch, tile flooring, window covers and kitchen appliances.
What more could you ask for?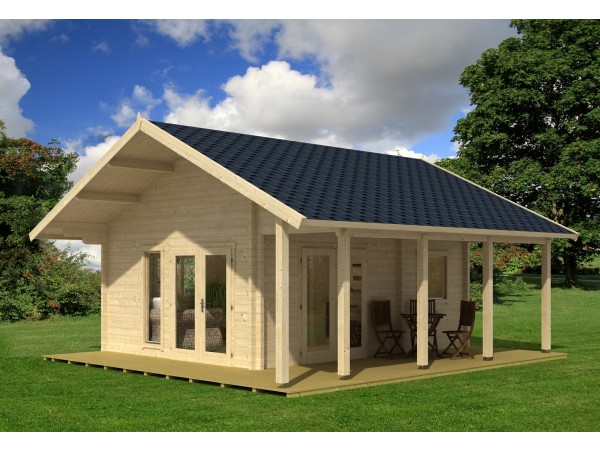 Made from Nordic spruce wood, this 323 sq.ft cottage styled cabin is irresistibly beautiful and one of our favorite tiny homes from Amazon.
The cabin has thick wall planks (2-3/4″) which make the cabin energy- efficient and also well suited for colder climates.
Also, the kit comes with step by step do-it-yourself instructions. You can easily assemble this house in approximately 8 hours if two people are working.
 Additionally, you don't need to worry about any further interior finishing.
The Allwood Bella can make for your ideal guest house, beach cottage or Lake House depending on your preference.
Apart from the downstairs area, it also includes a lofted bedroom for added space.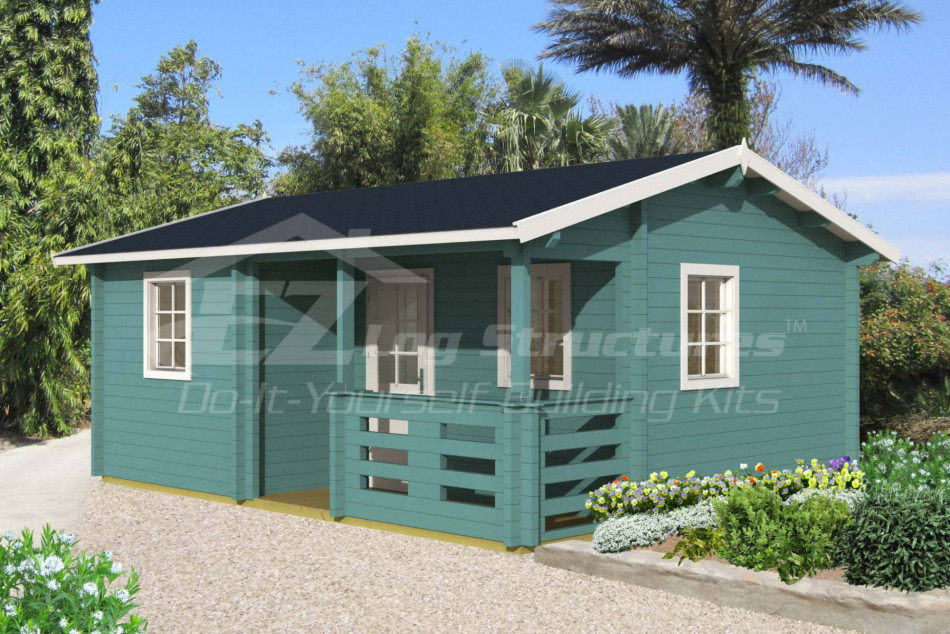 This tiny home is roomy enough to easily function as your primary residence.
There are three rooms, two which can be used as bedrooms and the other as your living room area. There is also a covered entry leading up to the living room area.
The kit includes vaulted ceilings, premium double glazed wood windows as well as standard electrical drilling.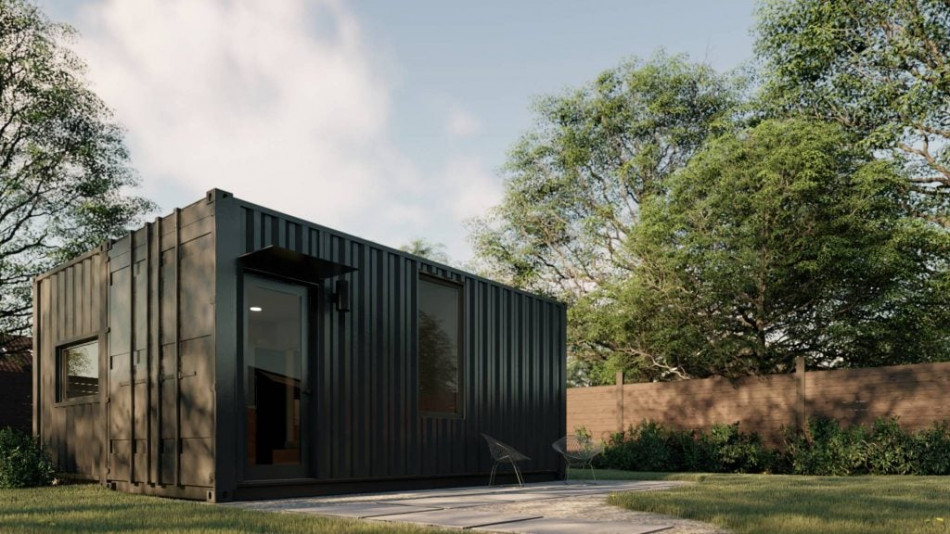 If you're looking for a tiny home which you can use as your permanent residence, this 320 sq.ft one would be ideal.
It comes fully furnished and includes a bedroom, living room, toilet, sink, shower and kitchenette. Double patio doors open up to the living room area.
Also, it has side water and electric connections and all kitchen appliances are included in the price you pay.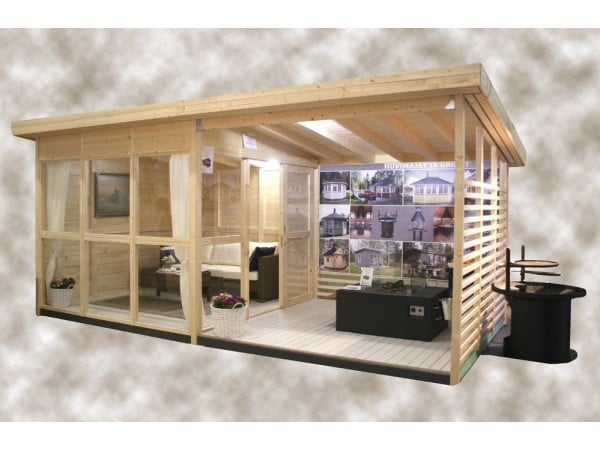 This is one of the most popular tiny homes from Amazon and it's no wonder why: It's gorgeous, affordable and super-customizable.
Made from solid Nordic wood, the Solvalla has a timeless, classy design that is a stylish alternative to the typical log cabin style.
You can convert it into a guest house, a garden house or simply a place in the backyard where you can relax (check out these tips on how you can make your backyard look truly magical).
Additionally, you can even set it up on rooftops or multistory buildings.
You will need minimal tools to construct and can assemble it in one day (with two adults working).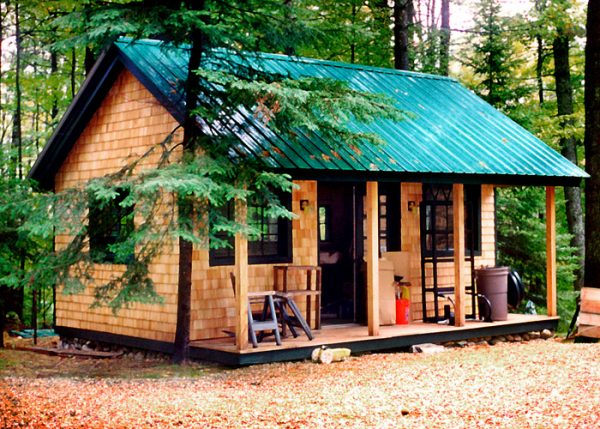 Cozy and comforting, this charming little cottage comes with one bedroom and a loft for added storage.
Made from rough sawn lumber that is true dimensional, this classic cottage has been designed to withstand all sorts of weather and last for generations to come.
Included in the kit are barn sash windows with screens and a 2″ thick pine door with wood.
This is a versatile cottage that yo can use for pretty much anything you like: As a summer camp, art studio or hunting cabin.
It also includes a front porch and ladder for the loft.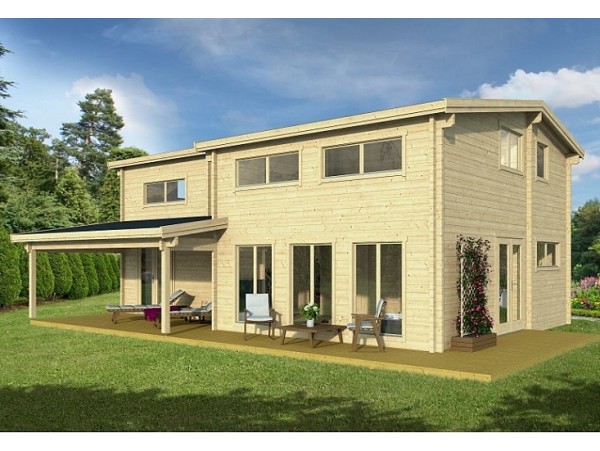 With an inside area of 1336 sqf, this is one of the more spacious tiny homes that you can easily use as your permanent residence.
It has thick 2-3/4″ wall planks that are milled to dual T&G wind block. Extra roof insulation is also included in the package.
Additionally, the Eagle Vista is made to order so you can customize it to your liking.
It has a more urban look than the traditional cabins and so apart from recreational purposes you can easily convert it into an office or retail space as well.
Whether you own a tiny home or a sprawling mansion, you'll want to make it look as classy as you can. Get more budget-friendly decorating ideas from our FREE Timeless Living: How To Design A Classy IKEA- Inspired Home ebook.