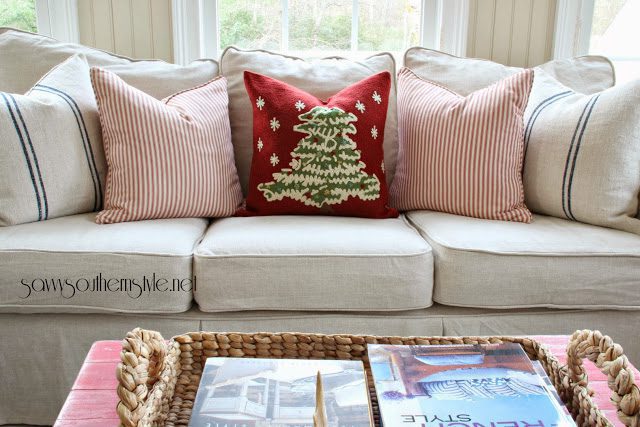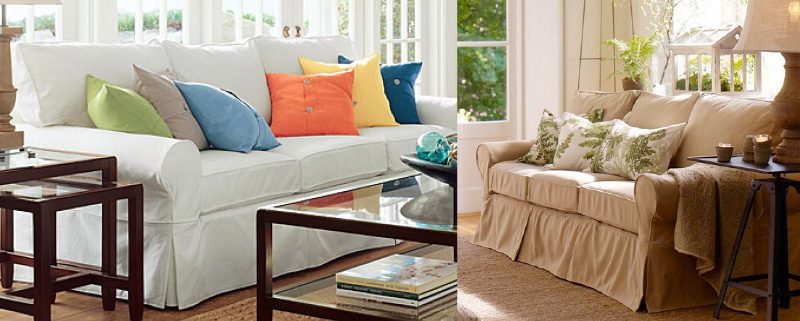 How do you like them apples?
It's never easy finding a sofa that we really like to begin with, but sometimes it feels like a match made in heaven when we get to sofas like the ones above.
But the sad reality is that we have a mortgage to pay off, 3 mouths to feed and a car that's getting way to expensive to maintain. What do we do then?
Upcycling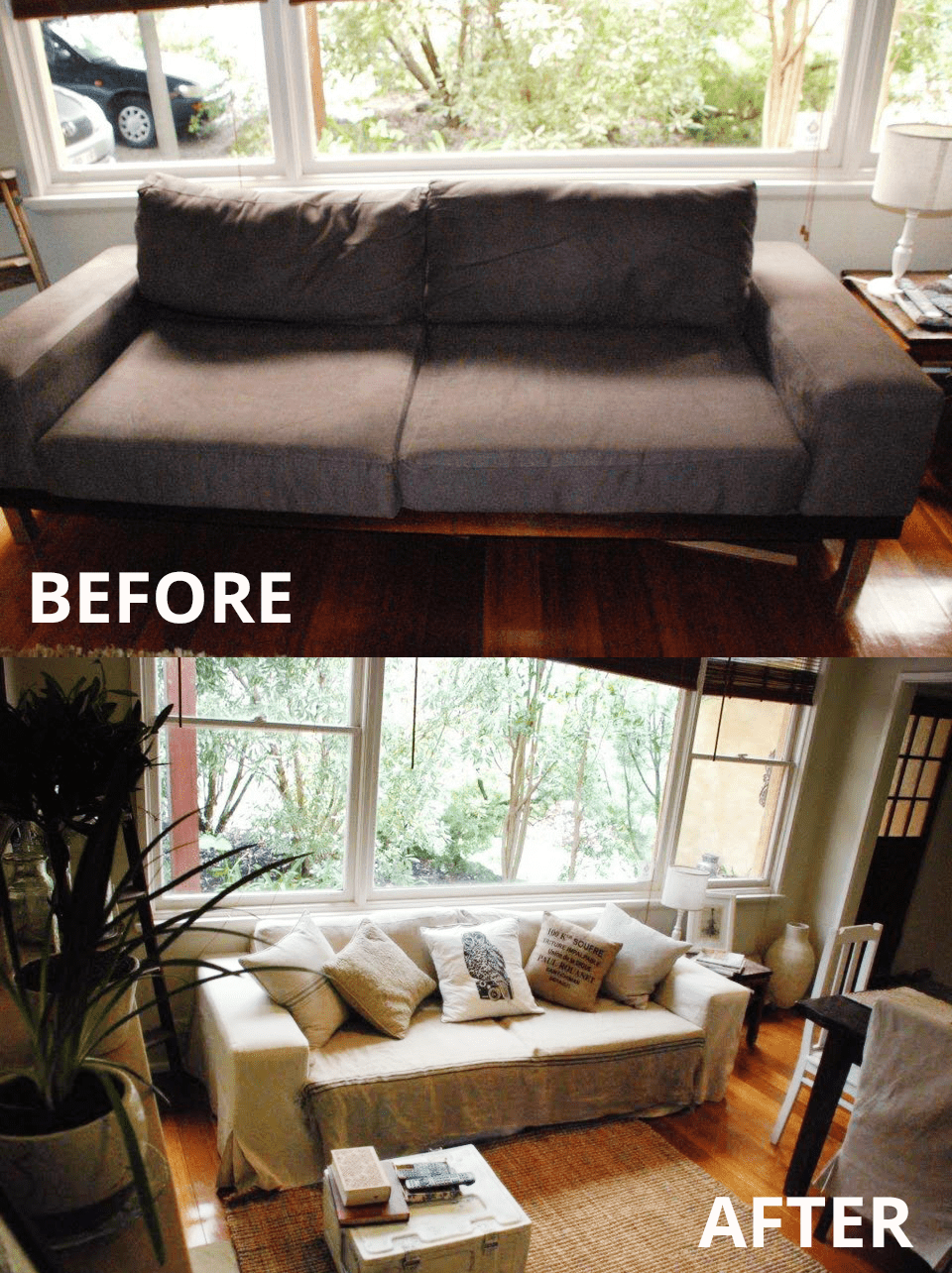 It's not a new concept anymore. It's about how we can take our old stuff and make it better, giving it more value and in the image above, it's the creativity needed to transform human behaviour.
So what's the challenge?
The challenge then would be to turn this $80 sofa we found on craigslist (or any sofa that you think appropriate):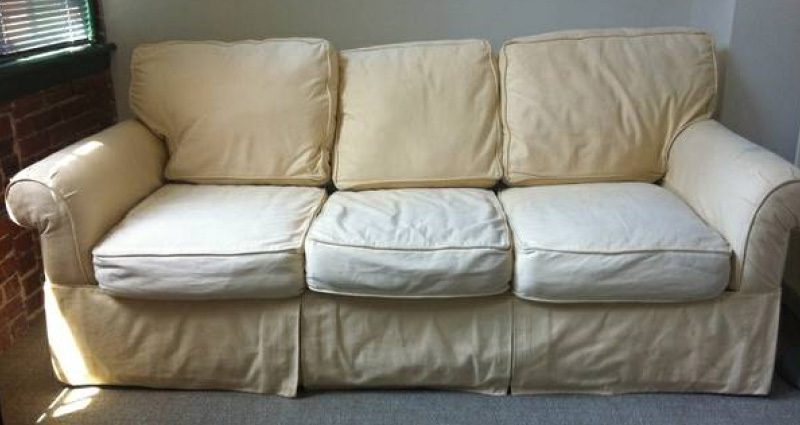 …into a Pottery Barn replica, just like the pretty pictures you saw on your way in this post earlier.
(Craigslist Sofa Link: http://boston.craigslist.org/bmw/fuo/3863087001.html)
Think about it – instead of paying over 800 bucks for a Pottery Barn Slipcover and a $1000 for the sofa, you can definitely get that $80 cheap sofa (or even cheaper), and slip on a fully customised slipcover, pottery barn style from Comfort Works, all for under $400. All you have to do is come up with the blueprints, and some moolah. Shipping fee on us.
Sounds like a pretty damn good alternative to a brand new Pottery Barn sofa if you ask us 🙂
So tell us – are you up for it?