Do you ever find yourself staring at your stained, well-worn upholstered sofa, wishing you knew how to give it a good, thorough clean?
We dive into the 8 ways to get that done so your sofa looks as good as new in the rest of this post.
But first…
Revisit your sofa's care and cleaning instructions
Depending on the fabric of your sofa, there are certain cleaning solutions that you can and cannot use for each type of fabric.
Here's how to decode your sofa's care and cleaning instructions, which you can typically find on its tags:

W: water-based cleaner only
S/W: solvents and water-based cleaners
S: solvent cleaners only
Once you know which cleaning solutions to look out for, you can even make water-based solutions yourself, but if your tag has an 'X' on it, it's best to hiring a professional cleaner to give it a thorough clean, apart from vacuuming it lightly regularly.
Your other option? Cover it with a removable sofa slipcover that you can just throw into the washing machine whenever your sofa needs a clean.
As far as the actual cleaning goes, here's a simple step-by-step guide you can follow to keep your sofa looking and smelling clean 24/7:
Step 1. Schedule a monthly cleaning of your sofa
We get it. Cleaning a sofa is not on top of your fun list (it's not on ours either!).
But not cleaning your sofa for too long can leave it looking grungy and uninviting…not the best look for a piece of furniture that you're meant to look forward to using every single day.
Our recommendation (especially if you live with kids or pets): Schedule a monthly cleaning of your sofa so that it's kept in tip-top shape for longer.
Step 2. Clean up fresh stains, pronto
Apart from a monthly cleaning, it's best to tackle stains as soon as they happen.
Whether it's from a spilled glass of wine or smudge of pizza sauce, quickly shift into cleaning mode can mean the difference between a stain that's easily removed and one that you can never seem to get out.
Step 3. Use a dry brush to remove dirt like crumbs and dust
For the usual cleaning process, first of all, use a dry brush all over your sofa.
For any easily removable particles like dust, the dry brush will help you get rid of them once you flick it several times.
Step 4. Use a hand-held vacuum to reach difficult corners
You know how the corners of your sofa always seem to have stray bits of dirt, candy wrappers and even loose change hidden in their deep, dark depths?
Yup, we can relate.
Once you get the wrappers and loose change out of the way, use a hand-held vacuum to suck up the stubborn bits of dirt and crumbs that have made a home where they shouldn't have in the first place.
This way, you'll be less likely to have pests like ants and roaches making your sofa their favourite spot to forage for food.
Step 5. Use a sofa fabric cleansing solution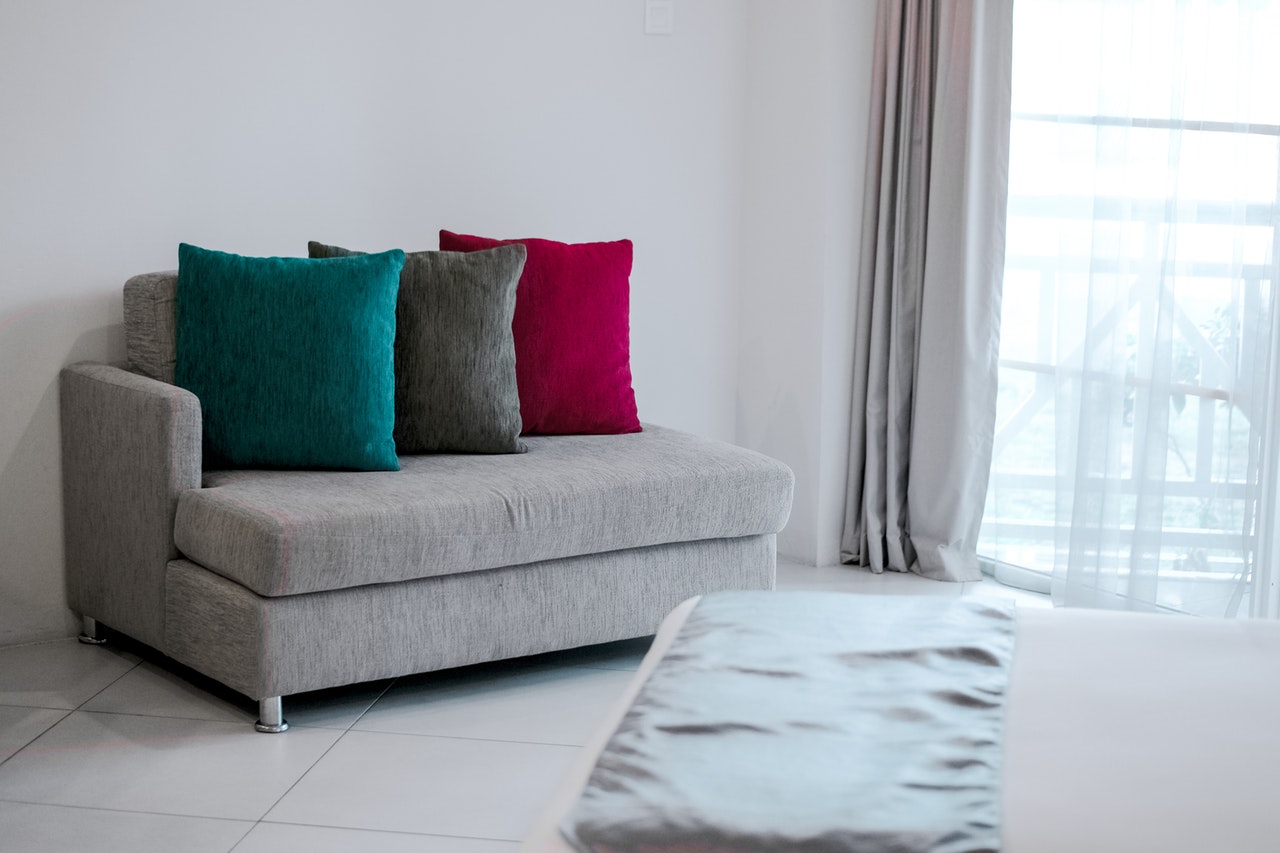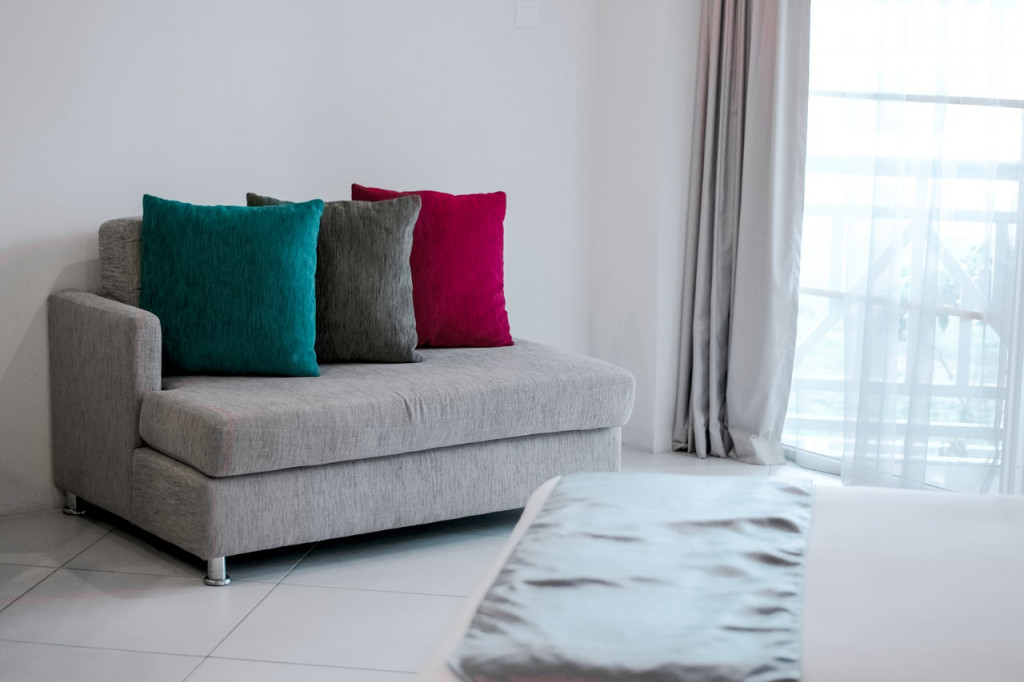 Now that you've read your sofa's tags (preferably) and figured out how to clean it best, try doing a patch test on a small, out-of-the-way stain or spot.
This way you'll be able to see the effects of the cleansing solution without risking a bad reaction where its noticeable.
Some options to consider include McKee's Microfiber Cleaner (if you have a microfibre sofa) and or Real Simple's Clean Leather Furniture Cleaner & Conditioner for leather seats.
Step 6. Pat down wet spots with a soft towel
If you're planning to use a liquid cleaner to attack stubborn stains, be sure to pat down the wet areas with a soft towel to keep mold from growing and funky smells from developing.
Step 7. Air-dry your sofa
Finally, air-dry your sofa for at least the next 12 hours before using it again. You can speed up the drying process by setting up a fan or two near it.
Want to make your sofa less of a hassle to keep clean? Consider getting a slipcover that you can easily remove and throw into the washing machine for a quick, easy clean. Take our sofa slipcover fabrics for a test run by having them sent to your doorstep here: