by
Jan Johan
May 18, 2019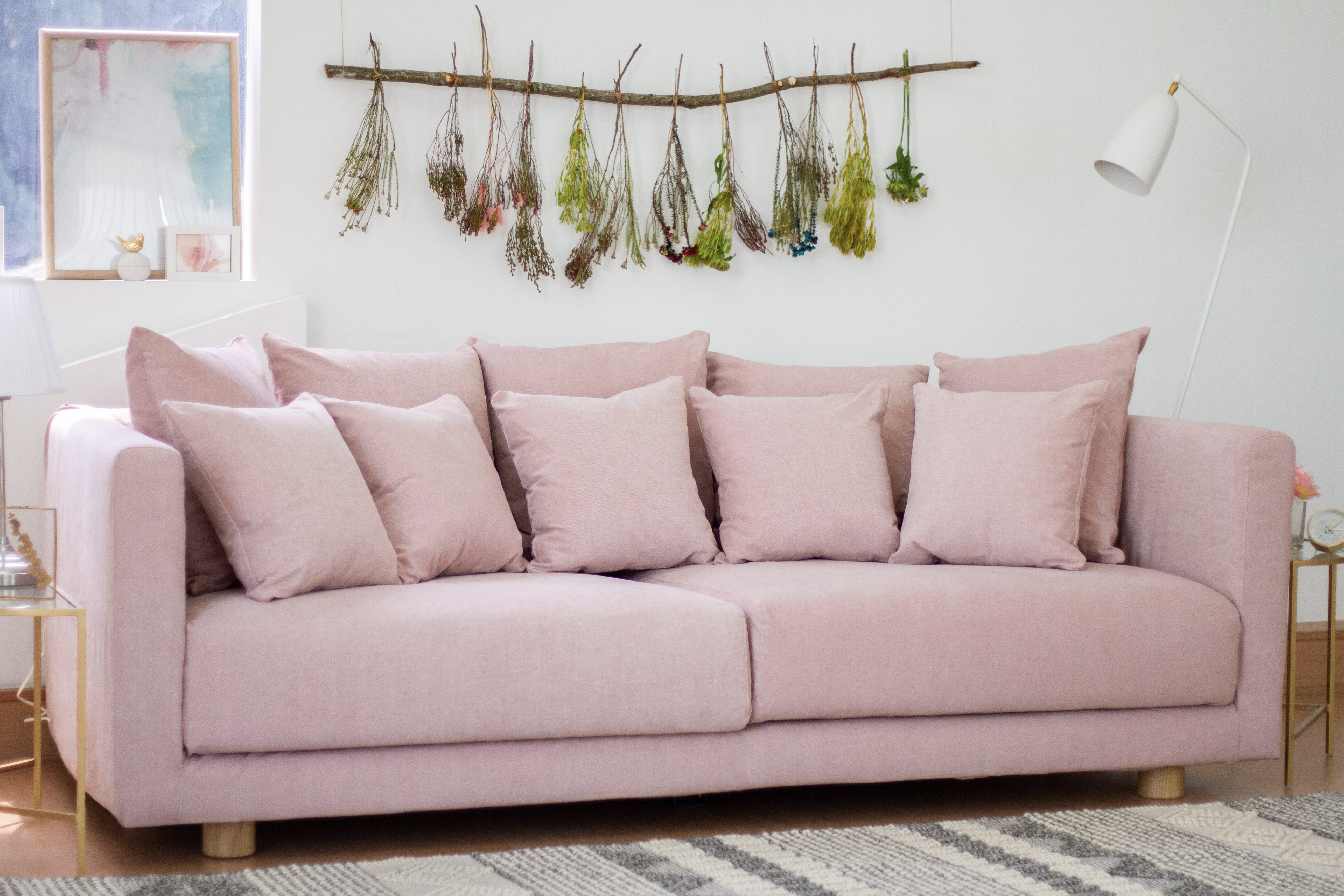 Congratulations, you've survived winter!
With all the time you've spent cooped up at home waiting for winter to be over, the time has now come to put away your thick blankets, winter colours and warm fabrics and swap them out for spring colours, lighter textures and fabrics that keep you cool.
While everyone's using this warmer weather as the perfect spring board (pun intended) to update their wardrobe we think it's also the perfect time to give your living space a fresh new look.
And the easiest place to start? Your sofa.
Here are our top picks for the best sofa fabrics to keep it looking and feeling spring-fresh all season long.
Premium Cotton
Why premium cotton: High-quality cotton is one of those fabrics that's versatile enough to create a wide-variety of looks. It's highly-durable, machine-washable and is easy to maintain (making it perfect for a household with young kids and pets), yet pleasantly soft and cool to the touch.
Your spring palette: Dusty pink, light blue or grey.
Get the look: The Madison Collection
Linen
Why linen: Linen strikes the perfect balance between casual and comfortable. Despite its shabby chic appearance, there's just something about linen that exudes luxury and timelessness. Its natural fibres allow the fabric to breathe which makes it perfect for warm weather.

Your spring palette: Creamy white, muted blue.
Get the look: The Luna Collection

Wool
Why wool: Wool doesn't just feel good on the skin, it's also incredibly resilient. Its moisture-wicking, breathable properties make it the perfect fabric to have this spring.
Your spring palette: Teal, light brown, white, mustard.
Get the look: The Shire Collection

Leather
Why leather: Tough, elegant and timeless describe leather to a tee. Another reason to fall in love with it? It's just one of those fabrics that never go out of style. It's easy to maintain, water-resistant, and flat-out screams luxury.
Your spring palette: Dark brown, light brown, matte white.

Get the look: The Leather Collection

Mixed Blends
Why mix blends: Fabrics that are made from a blend of different fibres are generally tougher and softer than their single-fibre counterparts. In other words, a mixed-blend slipcover will basically ensure that your sofa is spring- and party-ready.
Your spring palette:Green, red, denim.

Get the look:The Nomad and Herringbone Collections

Curious about how our fabrics look and feel in person? Order up to 8 fabric samples online here.