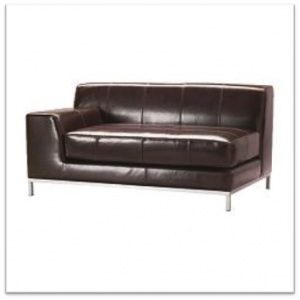 We have added to the Ektorp and Kramfors range
We listened to our customers and we have bumped up the waiting list.
We have now added to the much asked about Ektorp Armchair, Ektorp Bromma (Footstool), Ektorp Sofa Bed (Two Seat) and a Kramfors two seater sofa, arm rest (left) to our range of replacement covers.
Don't you like leather upholstered Ikea sofas look amazing? Comfort Works can sew leather slipcovers for most Ikea sofa ranges. Look at our collection here. Oh yes, incase you didn't know, recently Ikea has discontinued it's Kramfors sofa range to make way for it's new Kivik range. Read about that here.
As with all our products in Comfort Works, you can choose from a fresh range of fabrics which include over a 100 different colours and patterns. You can also choose to have your sofa upholstered in our very popular leather or lush velvet.
Currently, you won't find these models on our website. We are working round the clock to get these range to appear ASAP. However, if you are looking to place an order or to get more information simply contact us .

To get news and updates from Comfort Works follow us on Twitter or Facebook.