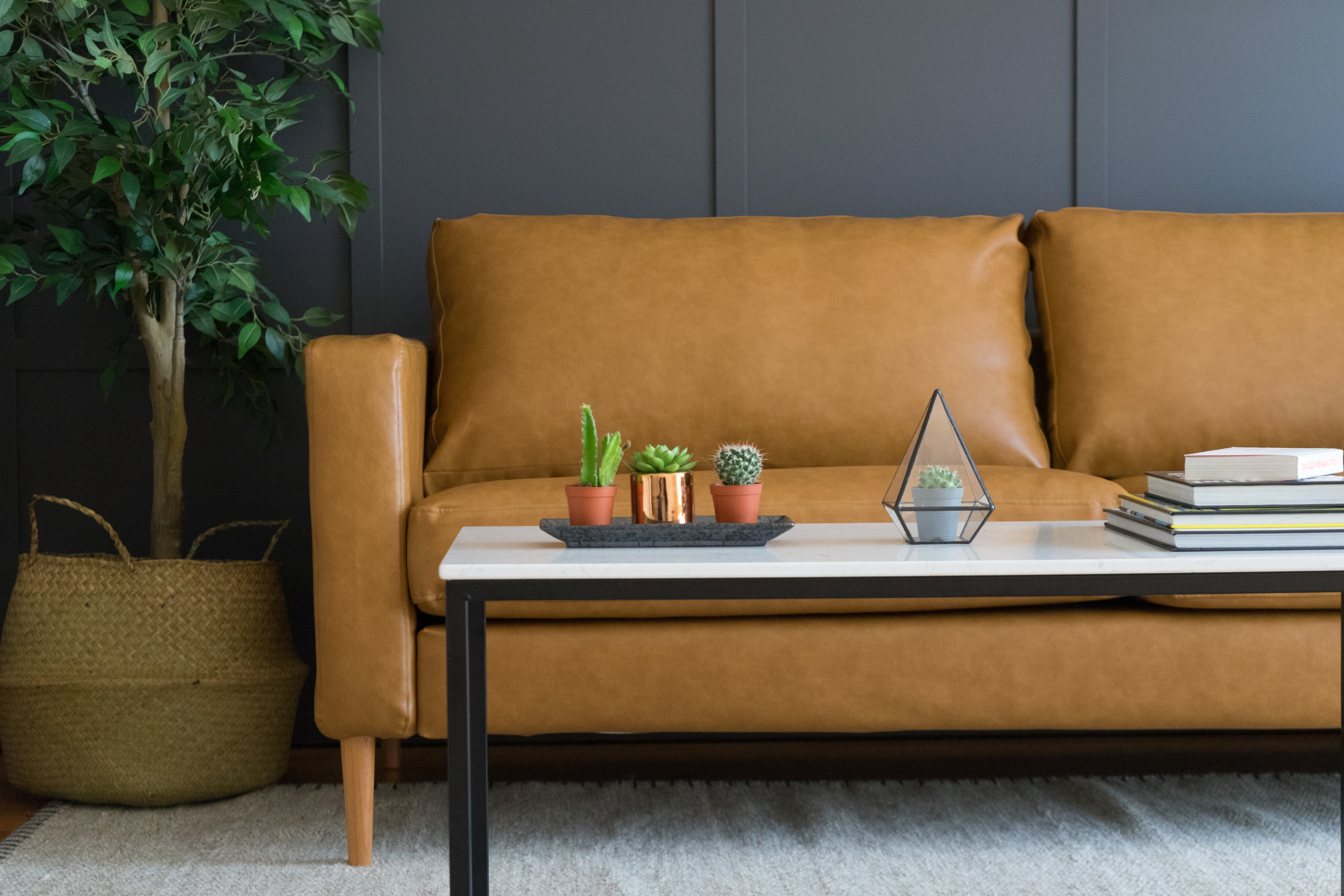 Where to get leather slipcovers?
To protect your sofa from daily usage, rejuvenate its tired look and to keep it easily clean. These are the simple reasons to why we'd get new leather sofa covers. However, the bigger question in our heads when decide that it's something we need is: where to get leather slipcovers?
Worry no more as you already know, we love sofas and decorating so needless to say – we are ever ready to explain everything you need to know about where to get leather slipcovers made. Take good note!
1. Order Leather Slipcovers online
Ordering online is a fast, secure and economical way to get leather sofa covers for your sofa.
At Comfort Works we are specialists in sofa covers and we can manufacture leather slipcovers for the majority of IKEA, Pottery Barn and Muji sofas. You just need to identify your sofa model and place your order on our website. We have the patterns for the covers of these sofa models, so you don't need to worry about anything.
If you don't see your specific sofa model on our website, we can also manufacture custom slipcovers for you. You just need to send us some pictures of your sofa and our friendly and resourceful agents will guide you from there. It's a piece of cake!
The process is very easy and the best thing about ordering leather slipcovers (or any sofa covers) online is that you can always get some Fabric Samples first to check them out in person. This way you'll assure the fabrics fit all your needs and requirements.
2. Request leather slipcovers from Upholsterer
Sending your sofa to an upholsterer is another option for your old leather sofa. Prices are normally more expensive than getting new slipcovers – sometimes even more expensive than a new sofa. You need to pay for the new leather fabrics, the working hours, the transport of the sofa to the workshop, etc.
These are the reasons why our founders started this company, because when they were renovating their first apartment in Melbourne, they were told that a set of custom-made sofa covers would cost upwards AU$850 for workmanship alone. Fabrics price started at AU$50/meter AND it would take up to 8 weeks to have everything done. Upholstery is definitely not for people with tight budgets and no time!
You can read more about the advantages and disadvantages of upholstery and slipcovers on: Slipcovers Vs Upholstery – Best Way to Recover a Sofa? However, this is definitely worth considering if your sofa is very curved and leather slipcovers might not look so good on it.
3. Can I get leather slipcovers from Local stores?
Yes you can, but there are few problems regarding buying leather slipcovers there:
You need to find a slipcover for your specific sofa model because leather slipcovers need to be made to measure to fit perfectly.
And even if you find a leather slipcover fo your sofa, the variety of fabrics is limited, and of course, the customization options too.
Target, Walmart and Macy's are some of the local stores we have found out that sell leather slipcovers. Most of the time though, the leather slipcovers might feel closer to spandex as opposed to genuine leather which might be a turn off for some.
4. Get leather slipcovers from the original sofa manufacturer
In some cases you can buy replacement slipcovers in the same place you bought your sofa. Prices will vary depending on the brand, the fabrics of the slipcover, etc.
This option is not always available because many brands like IKEA and Pottery Barn discontinue their sofas and sofa covers regularly. One of the most common requests we had (even until today!) is whether we offer Leather Sofa Covers for the Kramfors Sofa, which we do and are 95% similar to the original IKEA ones. We just stopped doing the baseball stitching by default as this was what caused the tears in the covers from IKEA previously.
Also, it's important to have in mind that the variety of fabrics and customization options of the original manufacturer of the sofa is, many times, very limited.
5. Buy a new leather sofa?
That's the solution many people think about when they see their leather sofas getting old and tired. But why do you need to say goodbye to your beloved couch?
It has shared with you many special moments, it's still comfy and even if you buy a new one, time and daily usage will affect it the same way. There are also many environmental reasons to save your sofa, but we have already talked about it in other blogposts like Top 3 Reasons To Save Your Sofa.
Also, the price of a new leather sofa doesn't justify this decision. Leather slipcovers are a great option to save your couch and give it a new amazing look. Even if your sofa is new, the leather slipcovers will help you protect it and increase its useful life.
Check out the leather fabrics we have available on our slipcovers online store:
Modena Black

Modena White

Urbanskin Kramfors

Urbanskin Chestnut

Savannah Saddle
What do you think? Are you ready to buy your new leather slipcovers? You can contact us if you need more information, we'll be pleased to help you. You can also leave a comment here or send us an email to info@comfortworks.com.au.
Our social media accounts are also at your disposal to contact us and to keep updated about our novelties, new blog posts and decor inspiration. You can follow us on Facebook, Instagram and Pinterest.
Happy designing!