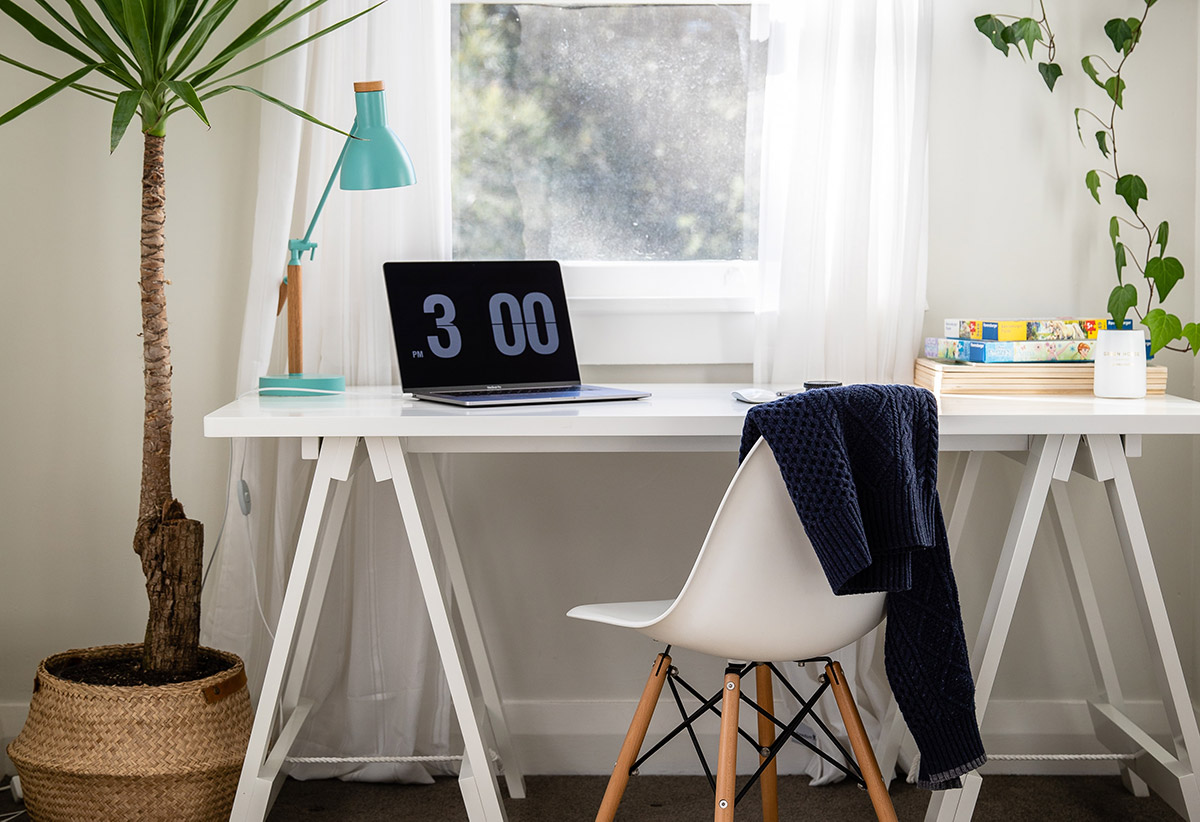 Working from home in a completely different timezone is hard. But not impossible
When the pandemic hit in 2020, Rashi Gandhi was no stranger to working from home. Our Comfort Works' Growth Marketer who oversees the French market, was first based in our Kuala Lumpur, Malaysia HQ before she packed up her entire life and relocated to Toronto, Canada in the fall of 2019. Rashi pioneered remote working in our company – with the added complications of being halfway across the world and in a 12-hour time difference.
We checked in with Rashi on how her work life has changed since the move and how she became a work-from-home pro before the pandemic made it the new normal.
Moving halfway across the world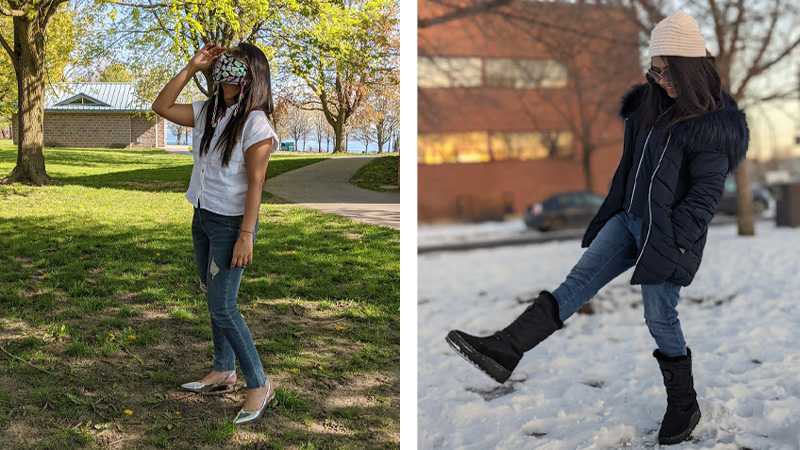 "When I relocated to Malaysia from my home country, India, back in 2018, it was definitely a much easier experience as both countries were similar in weather conditions and cultures. Canada was a different experience altogether and it was very challenging at first to settle down.
"The biggest change I had to adapt to was the weather – Canada is famous for its freezing temperatures. Luckily I relocated in the fall, so the cold was still bearable and my body had enough time to adjust before winter came along. I made it a point not to stay in but embrace the cold weather. That meant a lot of walks exploring the neighbourhood and finding every reason to be outside, as uncomfortable it may have been at first."
Working in a different time zone
"The biggest challenge for me was adjusting to the time difference. Toronto and Kuala Lumpur are exactly 12 hours apart which means there is no overlap in terms of communication time. The first couple of months, my performance definitely dipped. I'd been so used to speaking to the team in the same timezone and location. In the office I could just tap someone's shoulder for a discussion. Now any issues that needed the team's support always took 12 hours to resolve, so I had to learn to deal with them on my own." 
Communication, both ways
"It's really important to be flexible with your time when working remotely. I made it a point to schedule calls with the team in Kuala Lumpur (GMT+8) at 9am and 9pm in Toronto (GMT-4). My co-workers in Malaysia have been really understanding, especially those who are night owls, and often opt to do a 9am (GMT-4) call so I don't have to come online again after I check out of work in the evenings.
"I also make sure not to schedule too many night calls in a week, because it does get really exhausting. For me, it was figuring out a balance between being on the same page as the rest of the team, but also being able to properly check out after work in the evenings." 
Creating a workspace at home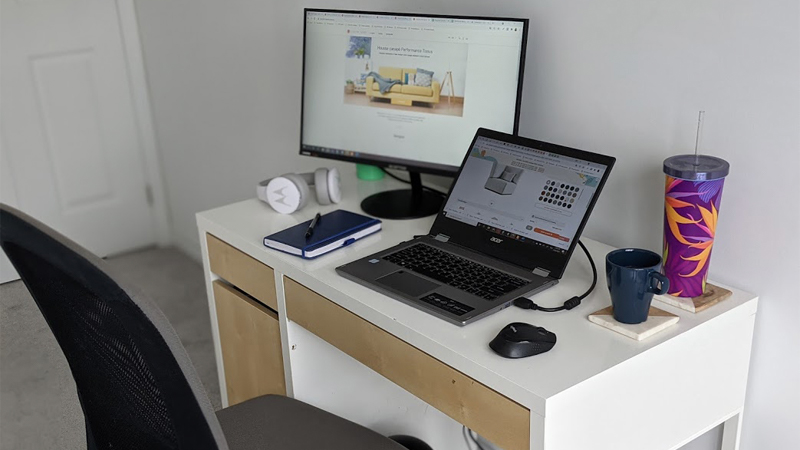 "Now with the pandemic, my husband has also been forced to work from home as well. We quickly realised that working together in the same room was distracting for both of us.
"To everyone working from home, I cannot stress how important it is to have a space dedicated for your own work. My husband and I have found our own nooks at home and have made it a point to meet during lunch time (he's become my so-called co-worker now). I made sure to have my own desk, with my drawer of stationery, a large monitor as an extension to my laptop screen and of course, an ergonomic chair – this is key for working from home because there's just less reason for you to get up from your desk at home." 
Remote culture and engagement
"I definitely miss working in the office, for the spontaneous chats and actually being able to see your teammates in person. There's obviously a 12-hour delay for me now when it comes to getting company updates or getting up to speed with casual chat groups (I'm always the last to wish someone "Happy Birthday").
"This is when asynchronous communication really comes into play during remote working. I spend a good 30-40 minutes every morning checking my emails and messages. It helps that the company has forum-like pages for each department so I get up to speed with the announcements and watch presentations that are recorded (i.e. Quarterly Town Halls and product demos). So I definitely don't feel left out anymore."
The positive impact of working in remote teams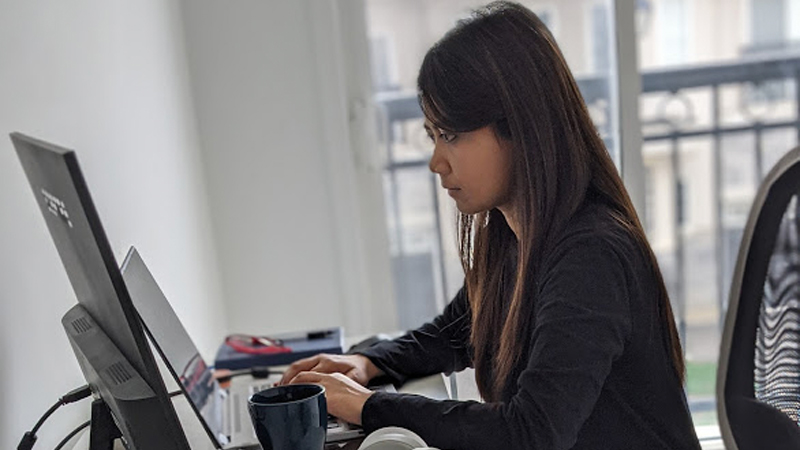 "My role is all about growing our French-speaking markets and overseeing the entire customer experience for them. My teammate Mathilde is based in our Kuala Lumpur HQ – she's responsible for handling our customer experience and answering any inquiries our French customers have about our products.
"Since most of our French-speaking customers are predominantly from Europe, it helps that Malaysia's timezone isn't vastly different. So when Mathilde needs to call a customer, a customer wouldn't have to wait the next day. And when she's offline, I can look after the calls if I need to. It also helps that Mathilde is in our HQ so she gets to be in touch with our physical products more and to communicate with the other teams more efficiently. This dynamic works out really well for us to attend to ensure our customers are always attended in a timely fashion."
How to make working-from-home work for you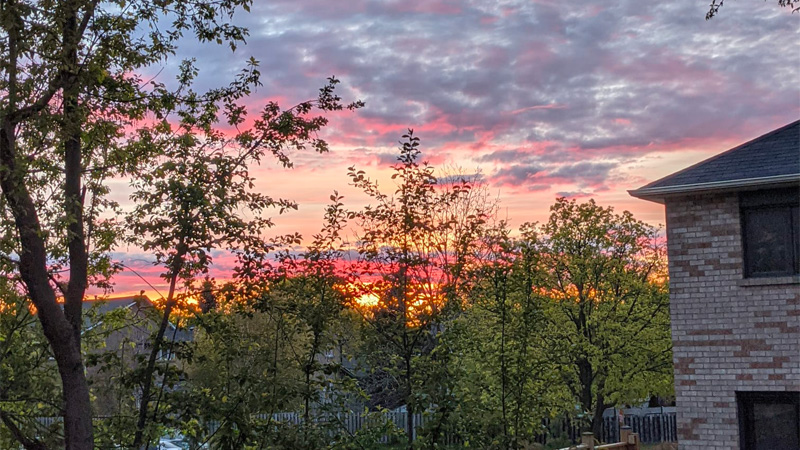 "Flexibility in your work timing is key. (Especially if you're in different timezones!) My teammates in Kuala Lumpur and I take turns to do night calls. Plan your day out to make sure you're not squeezing too many virtual meetings in a day (hello Zoom fatigue!)
"Find reasons to get up and move throughout the day. Getting that physical mobility to work the muscles in your body will be crucial so you don't suffer from long-term back aches and stiff necks. I don't drink from a water bottle, instead I always have a glass of water (with a lemon slice to keep it refreshing) on my desk. It gives me an excuse to get out of my seat to refill my glass in the kitchen – squeezing in a good stretch for my body without even thinking about it.
"Keep a healthy work from home routine that allows you to check-out at the end of the day. We only get sunlight for about three months a year, during the summer, so I make it a point to take walks after work to soak up whatever sunlight I can get as a break from staring at a screen."