Welcome to the ultimate guide and resource for the IKEA Kramfors sofa series – find sizes, dimensions, reviews, slipcovers, assembly instructions and more here.
Maybe you're searching for the perfect sofa and need a little help. Maybe you've already decided on the Kramfors, found one on Craigslist and need more information. Or maybe you already own a Kramfors and your house guest decided to spill coffee on its hard-to-find slipcover.
In this cheat sheet, we'll help you with all of that.
If your questions aren't addressed here, feel free to contact our support staff at info@comfortworks.com.au.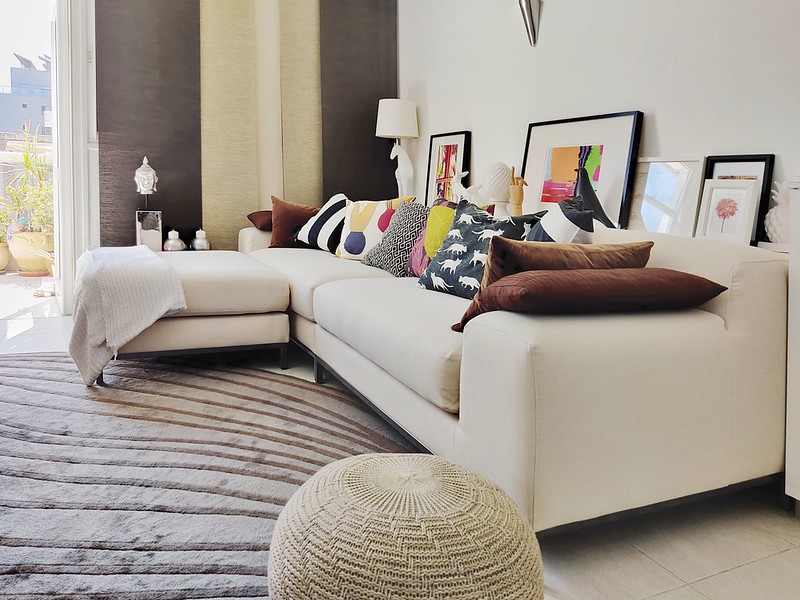 Quick Check.
Status: Sofa and Slipcovers no longer available from IKEA.
Slipcover: Kramfors slipcovers available from Comfort Works
Cool Factor: Modern, minimalist and magnificent to look at. Can't really go wrong with this in a contemporary home.
Ugh Factor: Leather versions are incredibly prone to wear-and-tear, mostly due to the horizontal seams.
Measurements:
Kramfors Footstool: W- 93cm D- 84cm H- 50cm
Kramfors Corner Unit: W- 94cm D- 94cm H- 66cm
Kramfors 2 Seater sofa (Love Seat): W- 174cm D- 95cm H- 66cm
Kramfors 3 seater sofa: W- 214cm D- 93cm H- 59cm
Kramfors 2 Seat Left/Right armrest: W- 144cm D- 95cm H- 59cm
Kramfors Chaise Lounge  Left/Right: W- 100cm D- 128cm H- 69cm
Instruction Manual.
Want to know how to assemble a Kramfors sofa?
Click on the model below to download their Assembly Instruction Manual.
Our Review.
The Kramfors had been an absolute favourite since its introduction in 2000, but its discontinuation in 2009 had left many of us quite sad. Bloody brilliant to look at, the leather Kramfors is sexy, slick and super seductive. Sadly, it could be a little more comfortable.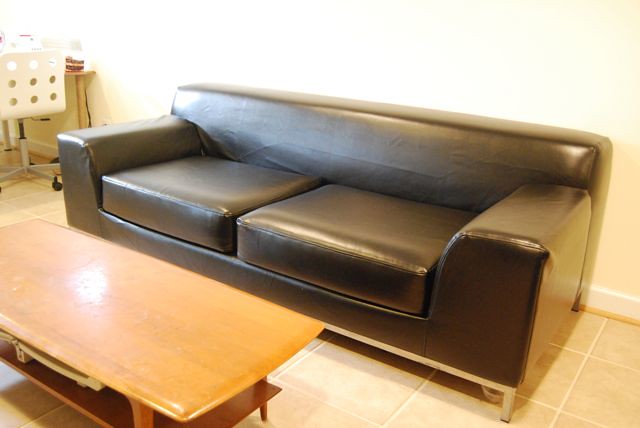 Although the Kramfors has been discontinued in IKEA stores, Comfort Works is still producing replacement slipcovers for this model. Design your own Kramfors slipcover today!
Loose fit Kramfors slipcover versions are also available – feel free to ask for more customisation options and get in touch!
More Information.
POPPY HAUS – Review: Using a fabric slipcover on a leather Kramfors Chaise Lounge.
The Borrowed Abode – Review: Pet-proofing Fabric Kramfors by switching to Leather Kramfors.
Comfort Works – Kramfors discontinued, but its soul still lives on with Urbanskin Kramfors.