We've all been there before. That moment when the delicately perched cup of our favourite beverage topples over and falls straight onto the couch.
It was always going to happen – though that never seems to prepare anyone for the frustration when it does. Your sofa stained, dirtied, ruined! How long will it take to clean this all up?
… not that long, as it turns out. 
If you're up to date with the latest and greatest tech the home-keeping world has to offer, you might have heard of the performance fabric sofa. Comfortable, resilient and above all liquid-resistant, it's easy to see why performance fabric is a godsend for homes with messy pets and kids (or just very careless people).
Alas, the couch isn't something you simply toss out just because a swanky, more futuristic fabric is released. 
But wait! Before you kiss your dreams of having your own performance fabric couch goodbye, there's good news: our latest slipcover fabric option, Performance Blend.
Here's how it can turn your sofa into the ultimate liquid-deflecting, stain-resisting sofa of your dreams:


Life-ready convenience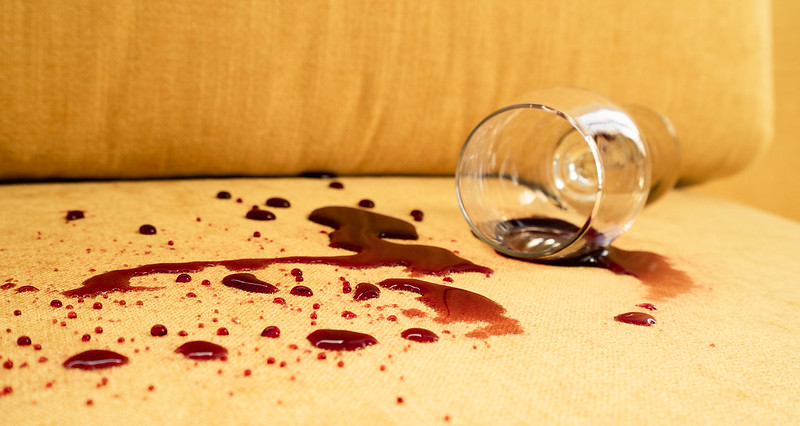 As you might have guessed, Performance Blend is our very own performance fabric designed to protect your couch from anything life has to throw at it (well, almost anything). 
It's made from a polyester-nylon blend and will stop everyday spills in their tracks, keeping them from soaking into the couch. From there, all it takes to clean up is a damp absorbent towel and an occasional spray bottle. 
It takes easy-to-clean to the next level – coffee, wine, milk, smoothies and other water-based liquids ain't got nothing on this fabric! Pets too (as long as they aren't actively trying to destroy the couch).
Black magic? Yes. Though the more scientific term is nanocoating, which helps liquids bead up instead of immediately getting into what's underneath.
When things get particularly nasty, the covers can even be machine washed. Simply slip them off your couch, toss them in the washing machine and follow the care instructions. 
Voila! Even the worst stains can be banished without the hours of scrubbing, though we do recommend saving trips to the washing machine as a last resort as over time, they can degrade the protective nanocoating.
So what about comfort levels? 
Well, the good news is that it feels amazing. Just like extra soft couch fabric with that little bit of plush. Don't believe us? See for yourself by ordering fabric samples straight to your doorstep. Rub them, test them with liquids and the washing machine to examine how they hold up. Hopefully you'll discover that a fabric can be comfortable, functional and stylish all at the same time 🙂


Tailor fit to YOUR couch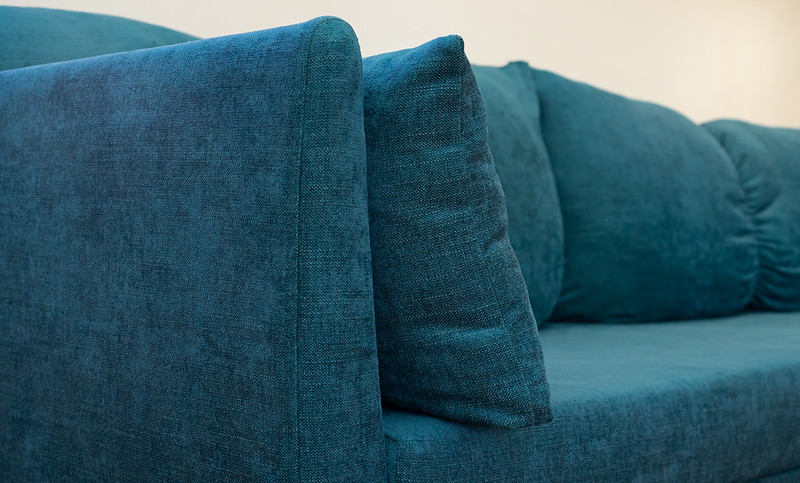 For many households the couch is practically family – we get it! But even that fact wouldn't justify giving it the royal reupholstery treatment. Especially if there was nothing wrong with the old sofa fabric in the first place.
One look at the upholsterer's bill on top of the already expensive Sunbrella or Crypton performance fabric and you'll know that it's more worthwhile to buy a brand new sofa from the likes of Crate & Barrel instead.
That's without including the logistical nightmare of transporting a full-sized sofa to the upholsterers and back.
What if you could upgrade your couch without all that fuss? With a slipcover, you can! It will simply slip onto your old upholstery or replace the original covers on your couch if it had any to begin with.
And no, we're not talking about the stretchy kind of couch cover that's reminiscent of the green spandex suits used by film crews in movie behind-the-scenes.
Our covers are tailor made to fit your exact couch so you won't have to lose any of those clean sofa lines.
That's right: no baggy fits, no stretchy material, and no greeting your guests with a thick throw-over that's more couch protector than couch. Just 100% regular couch fabric that feels amazing to the butt.
As long as your sofa can be slipcovered, we can make a gorgeous cover for it – even couches we've never seen before. Though, chances are that we will have seen it if your couch is from a decently sized brand.
If a perfect fit for any couch sounds too good to be true, mosey over to our Instagram and check out our work on a whole plethora of different couches. Most of the photos were taken from the very homes of our customers worldwide!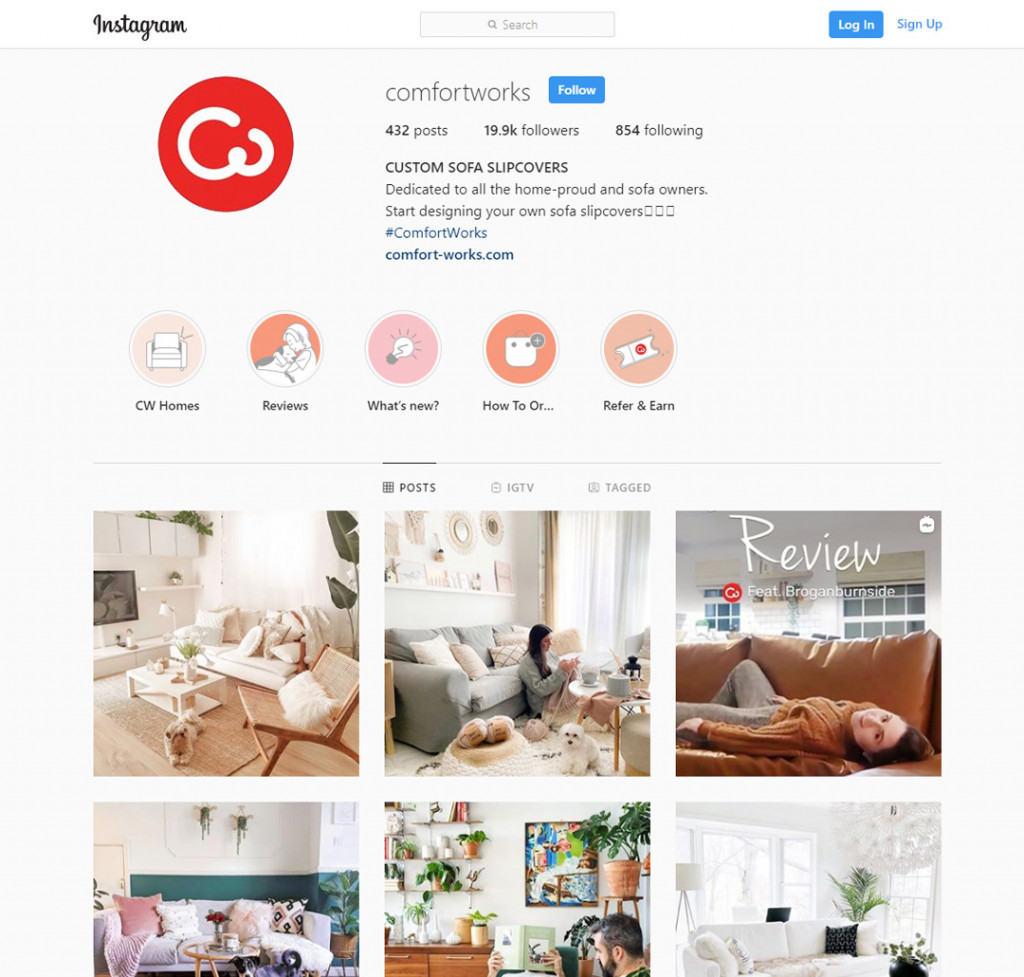 Your house, your style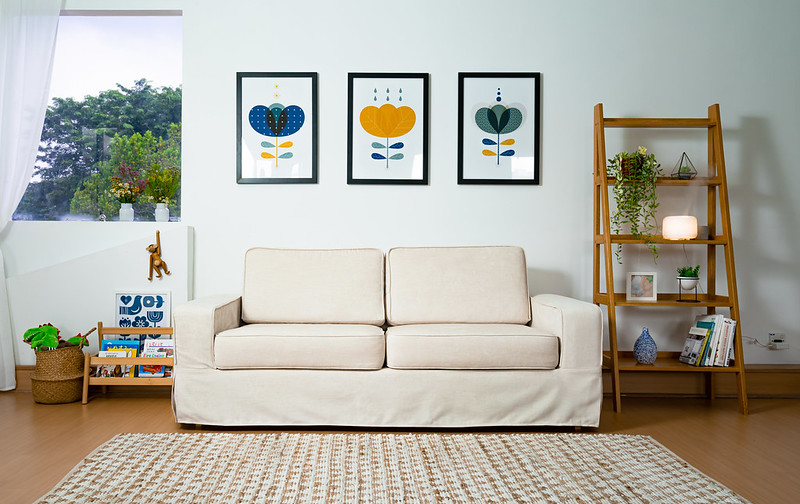 Ever wondered what your living room would look like in a neutral gray or bold gold? Here's a chance to let your imagination run wild without having to buy a new couch.
And when we say run wild, we mean it. Design your cover with skirts, pleats, piping and more – just name it!
We can even sew a pocket for a wireless phone charger into the armrest so you can lounge while charging your phone, all within grabbing distance. You know… in the name of convenience (definitely not laziness).
Then there's the wide range of vibrant colours Performance Blend comes in. Just because it's practical doesn't mean it has to be boring – check out the gold option for if you're looking to get real funky.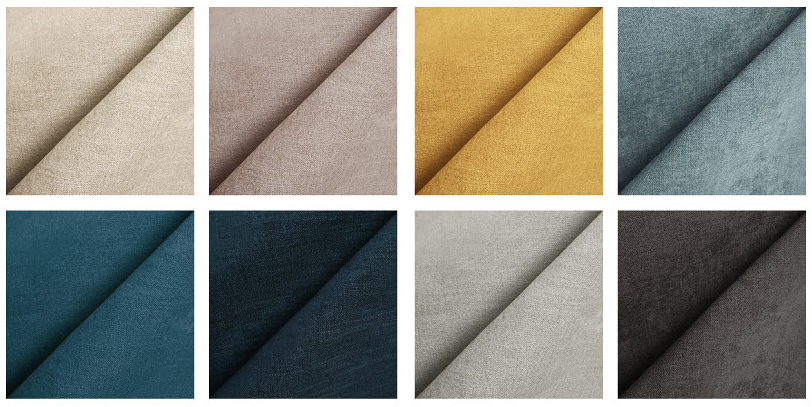 Not only will this refresh make your sofa look pristine and potentially unrecognisable with its new velvety look, but will also be the easiest couch fabric you've ever had to maintain!
Live more, stress less, all with a familiar cushion under your butt. Who would have thought that your own couch could be the performance fabric couch you've been looking for?
Pro tip: Hang onto your old couch covers to change things up with the season. But maybe save that for when all the messy kids and pets have learned to behave 🙂


Ready to give your sofa a performance upgrade? Learn more about our Performance Fabric slipcovers below: