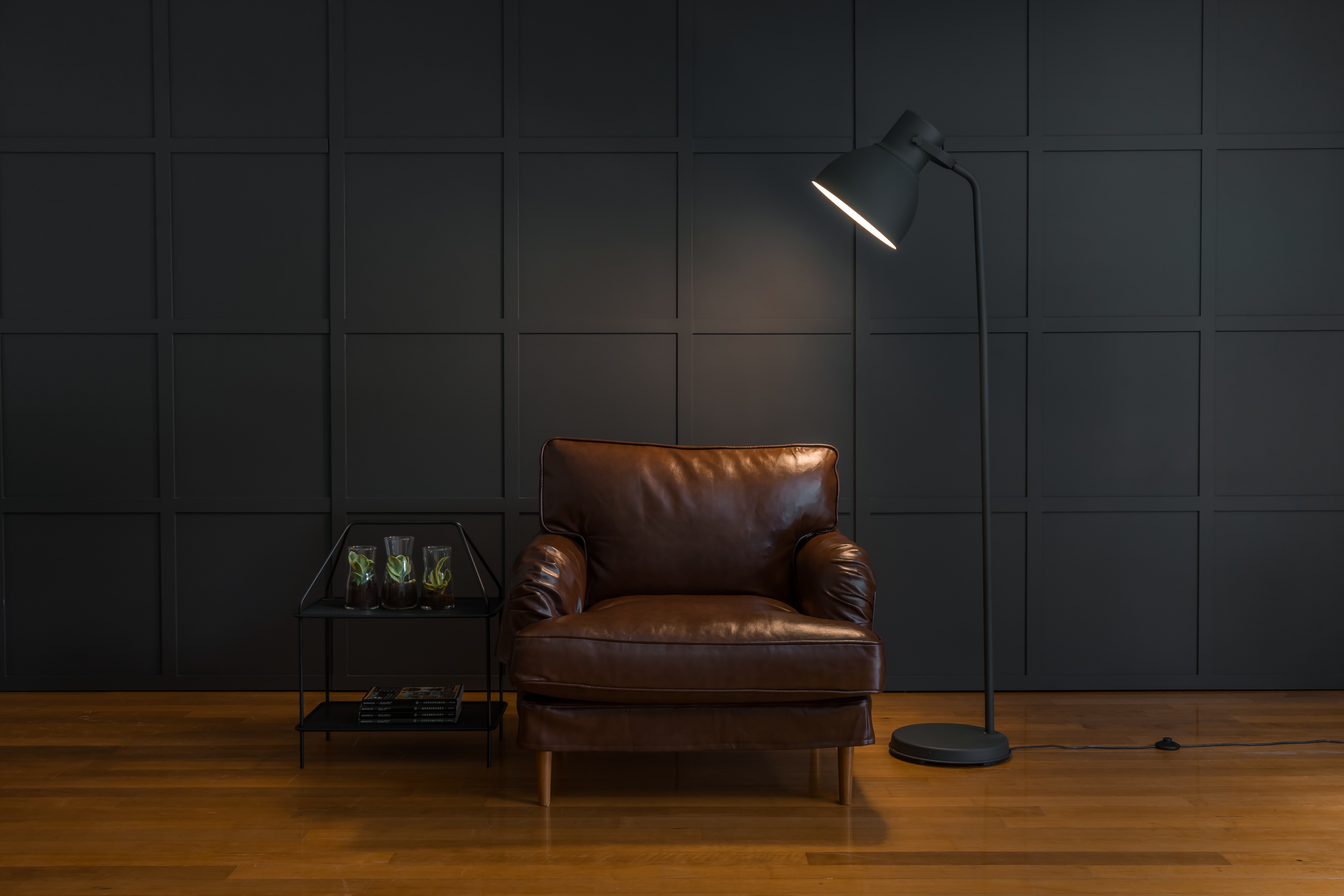 How to Reupholster a Leather Sofa
It's a great idea to reupholster a leather sofa, simply because leather sofas always add the right amount of class and sophistication in a room. The only downside is that new leather sofas often come with a hefty price tag. Good news is, theres's no reason for you to throw your old sofa away and churn out money to achieve the look.
At Comfort Works we believe in breathing into your old sofas and if you think it's difficult to reupholster a leather sofa – fret not. It's easier than you imagined. A basic rule of thumb: "Anything with straight lines" can most likely be upholstered successfully by a beginner.
Things you'll need:
Sofa or Armchair
Leather or Fabric
Flat nose Screwdriver
Staple Gun and Staples
Heavy Duty Scissors
Chalk (Optional)
Needle and thread or sewing machine
DIY Steps to Reupholster a Leather Sofa

1. Remove existing fabric
Firstly, you will need to remove the old leather or fabric from your sofa. If you have a slipcover then this part is easy. However if your sofa is upholstered, you will need to remove the old leather by flipping your sofa and carefully removing the staples.
A flat head screwdriver is the easiest and most sturdy way to remove the staples. Once all the staples are out, the leather or fabric should be easy to remove. If some parts are sewn together I recommend using a seam ripper to carefully separate the fabric from the chair.
It is important not to rip the fabric out of shape as you will be using this as a template. Remove fabric one section at a time.
2. Trace out your new template
For this step you will need to spread out your new leather on the floor and use the older cover as a pattern to cut the fabric. You can do this by laying the old cover over the new leather and securing them together by clips.
Depending on how confident you are with scissors, you can either trace out the pattern using chalk and then cut the leather, or cut directly along the pattern itself. It's also good to allow leave about about 2.5cm / 1 inch seam allowance.
3. Staple the leather to the bottom of the sofa frame
Once you have your new leather cut out, it's time to go to town with the staple gun. Start aligning the leather at the back of the sofa and stapling from underneath. Be sure to pull the leather snug as you would not want to have any excess.
At this step you can also replace any padding on sofa, if it has been worn down or doesn't offer enough support.
4. Tuck the fabric into the sofa frame
After you have made your way across the back, pull the leather over the front of the sofa and locate areas on the frame where you can staple the leather.
Follow the creases of your sofa and tuck in the extra leather fabric enough that you can grab it from around back and staple it to the frame.
5. Lastly, pull the leather taut on the edges
Once you have tucked and secured the leather to the frame, it's time to secure the front part of the cover. Smooth down all and pull the fabric taut to the underside of the sofa.
Try your best to align the leather to where your old seams ended and make sure none of the staples are visible.
6. Create cushion covers
Create slipcovers for your cushions by creating a pattern and cutting out the leather. You will need to sew these pieces shut. You can hand-sew your slipcovers or use a sewing machine.
Adding a zipper will let you easily remove the slipcover and wash it.
Alternative to reupholster a leather sofa
Now if this seems like way too much work, we have got you 'slip'-covered. Slipcovers are an affordable and easy way to revamp your sofa. With 5 different beautiful leathers to choose from you will be able to achieve the Pinterest look you're after without breaking a sweat.
Verdict
If you are someone who enjoys being crafty and experimenting, then you should definitely try reupholstering your sofa. If it ends up looking good, it will definitely be rewarding.
Although if you're after a leather sofa with a friendly price tag and a tailored fit, slipcovers are definitely the way to go! Luckily, Comfort Works specialise in slipcovers for IKEA, Pottery Barn, Muji as well as almost any other sofa in the world.
As long as it's not too curvy, your sofa (leather or fabric) would pretty damn good with a leather slipcover. Learn more here: https://comfort-works.com/en/content/the-luxurious-bycast-leather-collection-201
Or if you have any other questions whatsoever, just drop us an email and we'll help you out 🙂
Happy designing!