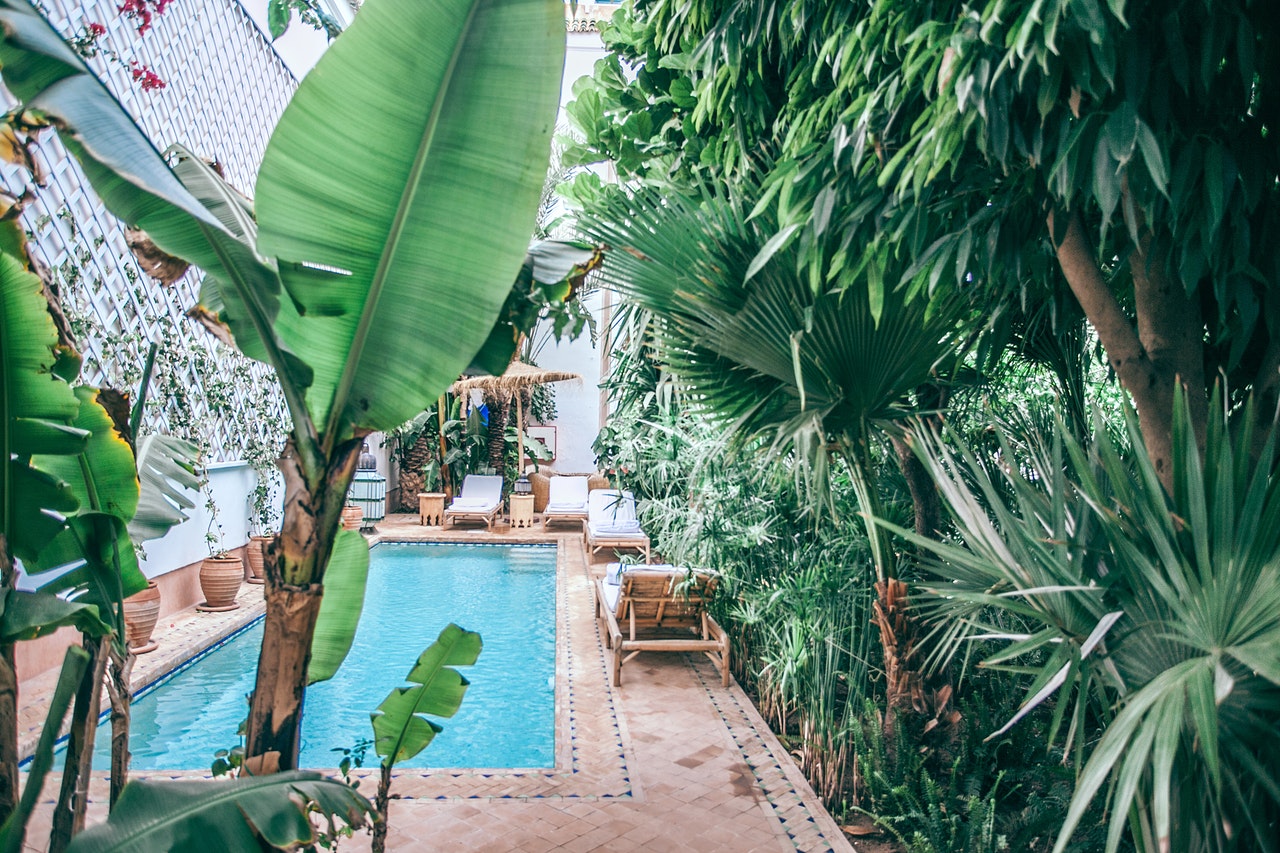 Turn your home into a tropical resort this summer
Vacation plans may be on hold for the foreseeable future, but what better way to scratch a holiday itch by turning your home into your own resort destination with a few well-placed plants? Here's how to do it.
The centrepiece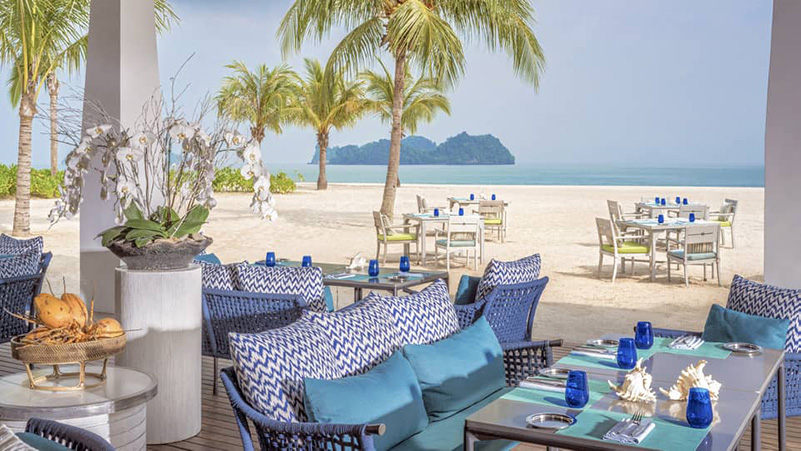 Plant to get:
Phalaenopsis
A statement piece never did any plant parent wrong, particularly when it blooms as prettily as orchids do. If you ask us, this is actually the minimal end of the spectrum of statement pieces, because just one stunning phalaenopsis does so much to add a splash of luxury to any space. Sure, it's a hotel lobby staple – always a hotel lobby staple – but in the home, it shines. Place a dozen plants in antique ceramics around a larger living area, and you've got yourself an enviable setup à la plant enthusiast and vintage curator Jamie Song.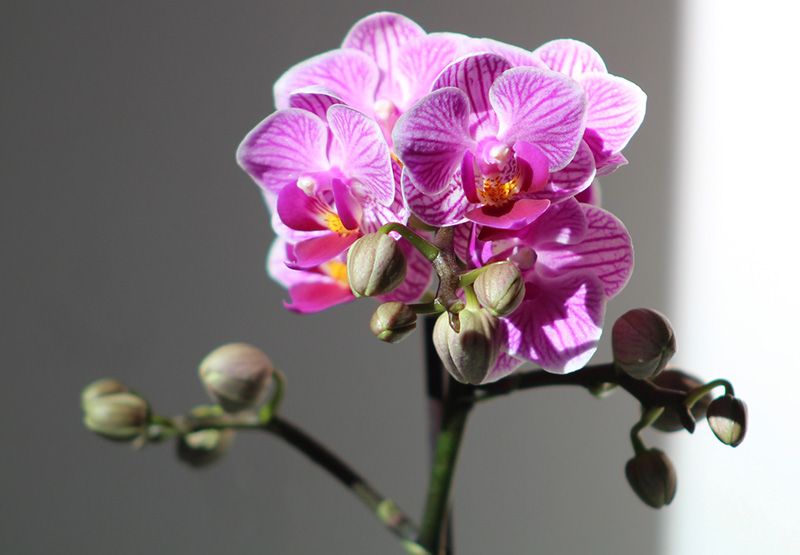 Other centrepiece ideas: ZZ plant (zamioculcas zamiifolia), sago palm (cycas revoluta), and umbrella tree (schefflera actinophylla)
The hanging plant
Inspiration: The bathroom at the
W Maldives'
2-story Wonderful Beach Oasis villa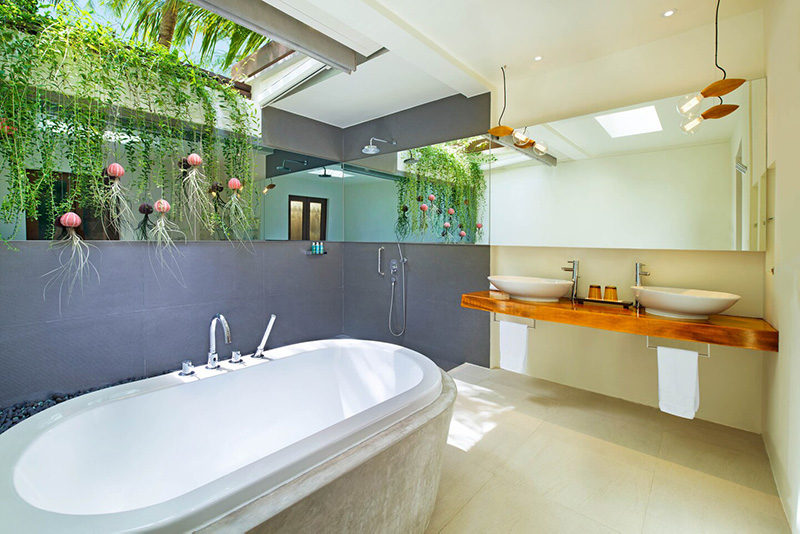 Plant to get: Any kind of pothos or tillandsia
None of the plants in this photo are of the pothos variety, but we're here to achieve the oasis-like bathroom vibe, so we're going with pothos because they're very easy to care for. 'Pothos' is a loose term that comprises various species including the epipremnum aureum (var. golden pothos, marble queen pothos, etc.) and scindapsus pictus or satin pothos. Mix and match your favourites, hang up a few tillandsias (air plants), and consider any brightly-lit bathroom spruced up.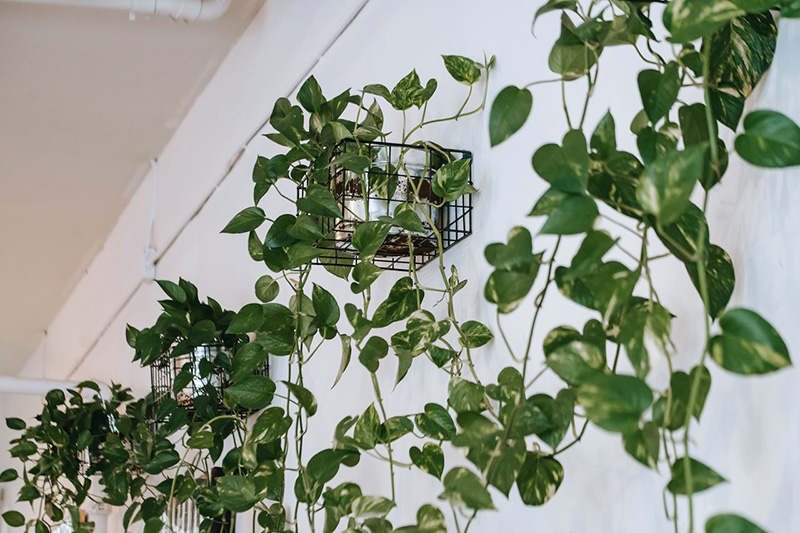 Other hanging plant ideas: heartleaf philodendron (philodendron hederaceum) string of bananas (curio radicans), and hoya linearis
The space filler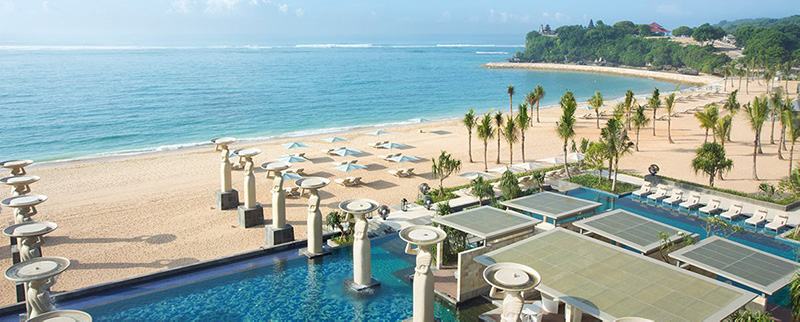 Plant to get: Chamaedorea elegans
Light, feathery leaves that sway in the wind to remind you of better times spent lazing at a beach with the sand between your toes: exactly what the plant doctor ordered for achieving resort vibes at home. We want the chamaedorea elegans or parlour palm for this, since coconut trees are a little impractical indoors. This palm thrives even in low to medium light conditions and can brighten up any corner in your home. Don't be afraid to add more palms if you have a lot of space to fill.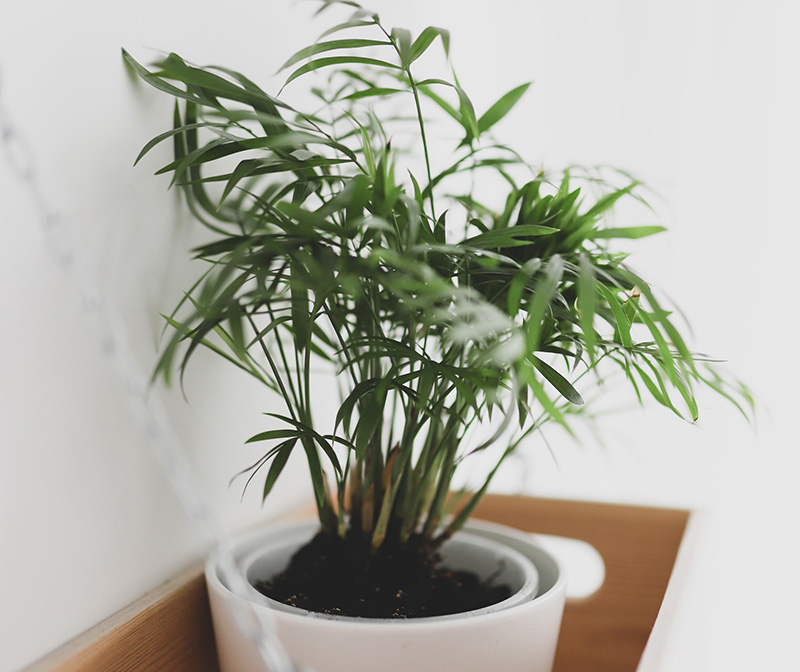 Other space filler plant ideas: Areca palm (dypsis lutescens), broadleaf lady palm (rhapis excelsa), swisscheese plant (monstera deliciosa)
The living wall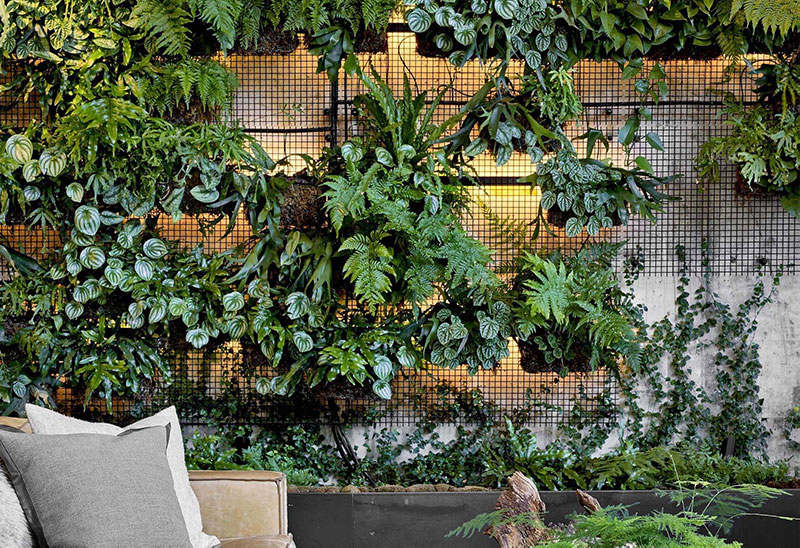 Plant to get: Any kind of epiphyte 
A strategically placed living wall at home will add so much character to the space, you may not even need to have other plants around. The 1 Hotel wall includes peperomia argyreia, peperomia caperata, satin pothos, golden pothos, and various ferns including platycerium and the very common rabbit's foot fern (davallia denticulata), in case you need a starter list. Install grow lights for your wall if it's far away from a natural light source. And if you need a good how-to, environmental activist and plant vlogger Summer Rayne Oakes recently made a video of her green wall overhaul.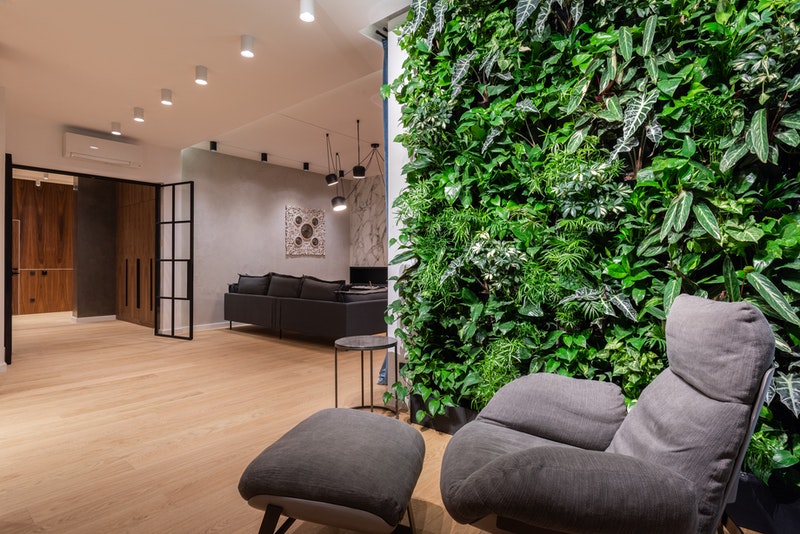 The icon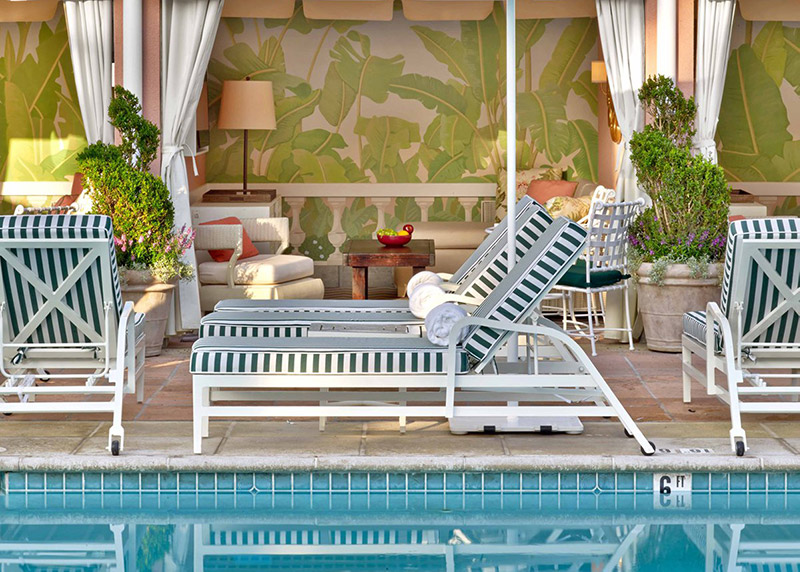 Plant to get: Strelitzia nicolai (Bird of paradise)
Before you ask, we know the iconic Beverly Hills Martinique print is not of the bird of paradise. While having a banana plant at home would be pretty cool, they are pretty fussy indoors. So we've got our eye on a lookalike, the more easygoing strelitzia nicolai or bird of paradise, whose leaf shape and structure mimics the banana plant. It is usually sold at nurseries or online in a very manageable size, perfect for getting acquainted with a plant you're planning on maturing to banana plant standards. Also, you can always complete your home deco with the actual wallpaper.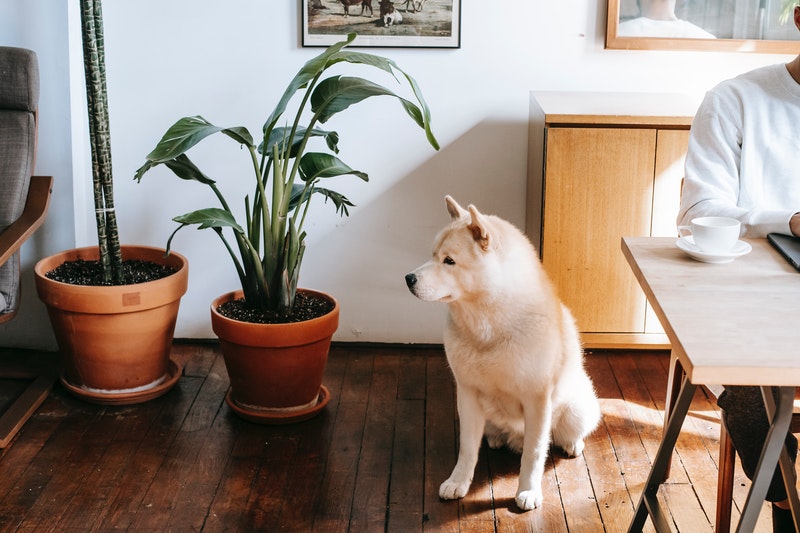 Andrea Tim drinks more coffee than she should and has more plants than she should. Follow her plant rants on Instagram @plantcaffeine.