What is the deal with reupholstery? What's the process like? How much does it really cost? Can I reupholster my Chesterfield or Parker Knoll sofa without remortgaging my house? And what about chairs?
The sofa struggle is real, but we're here to help. Read on for all the answers, approximate prices and insider tips you need to make the most informed decision about whether or not to reupholster your sofa.
First up: how much does reupholstery cost?
We got in touch with upholstery providers across USA and Australia to find out more about how they work and what they charge. These included upholstery stores near New York, Chicago, Detroit, Boston, Houston, Seattle, San Francisco and Las Vegas just to get a good sense of each city's cost of reupholstery.
Based on our research, here's a breakdown of every part of the process, and how each step contributes to the overall cost of reupholstery.
Transport. Not many people think about this when they're calculating the cost of reupholstery – remember that you have to pay for the transportation of your sofa to the upholstery studio and when it's completed, the transportation back to your home. IKEA delivery fees START at $59, one way. Most of the time, upholsterers charge about $100 for return shipping (if they're nice).
Fabric. Upholstery fabrics count for one of the most expensive parts of this process. Upholstery fabric can start from about $30/yard and go all the way to $200/yard. To put that in perspective, it takes about 14–16 reupholster a standard sofa, and about 7 yards of fabric to reupholster a standard armchair. That means the fabric alone for your sofa could cost anywhere from $400 to over $3,000.
Workmanship. Workmanship costs vary greatly, and the easiest way to get an idea for this is to call up your local upholsterer. From our research we found that workmanship costs generally started at $800 and could go all the way up to $1,600. This is the bulk of the work after all: pattern-making, restuffing cushions, stapling fabrics and adding final touches.
Here's a tabulated breakdown of couch/sofa re-upholstery prices (inclusive of fabrics and workmanship):
| | |
| --- | --- |
| Chaise | $880 to $1020 |
| Loose Cushion Sofa | $1280 to $1420 |
| Tufted Back Sofa | $1380 to $1480 |
| Sectional Sofa | $2800 to $3200 |
Source: JH Conklin & Co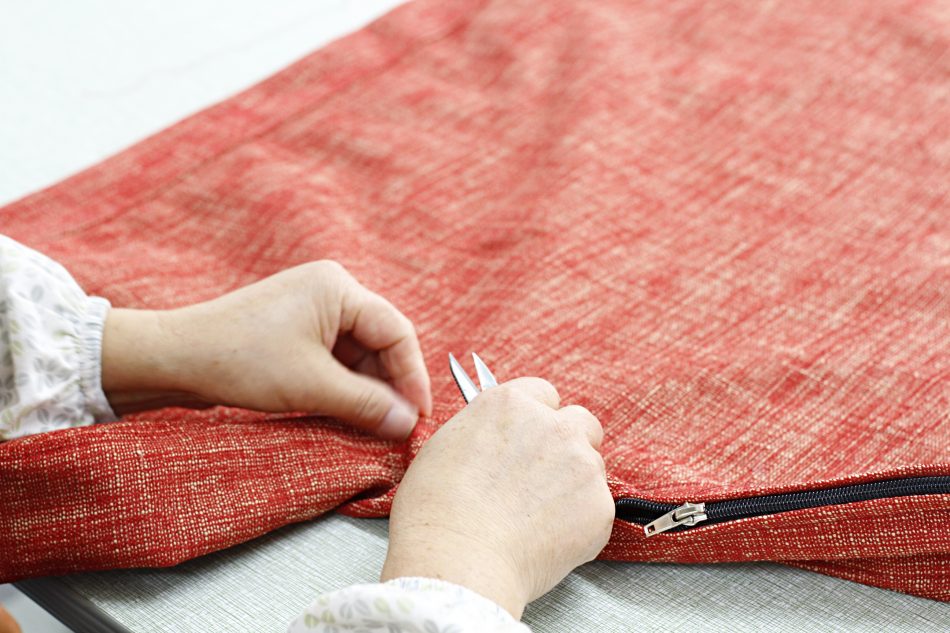 How much does a slipcover cost then?
Spoiler alert: A lot less. The costs involved in producing sofa slipcovers are much cheaper than those of a new sofa or reupholstering an old sofa. That's the reason we started this company! But this doesn't mean that the quality is inferior. Our sofa covers are more affordable because of three key differences:
No irreversible changes. We only produce the sofa cover, we don't fix padding or cushions.
We don't outsource. Everything from fabrics to the final product is done in-house.
No middlemen. We represent ourselves at every stage, from sales to manufacturing.
What does that mean when you compare our process and prices to those of traditional upholstery?
Fabric. We have over 70 types of fabric to choose from, and options to customise the look of your sofa even more with different styles and bespoke options. The price of your slipcover will vary depending on which options you choose.
Labour price. When we started in 2007 we were just a small team (right in the beginning it was literally just Rachel and Henry, our founders). We've grown since then but we've maintained that hands-on attitude, so we've accumulated a lot of know-how about how to make sofa covers, and how to do it in the best and most efficient way. And when you buy a sofa cover from us, all labour and fabric prices are included in the final price.
Shipping and delivery. All Comfort Works orders over US$150 ship for free. So that's one less thing to worry about 😉
(For a more in-depth look at how we make a sofa cover, have a look at this step-by-step process.)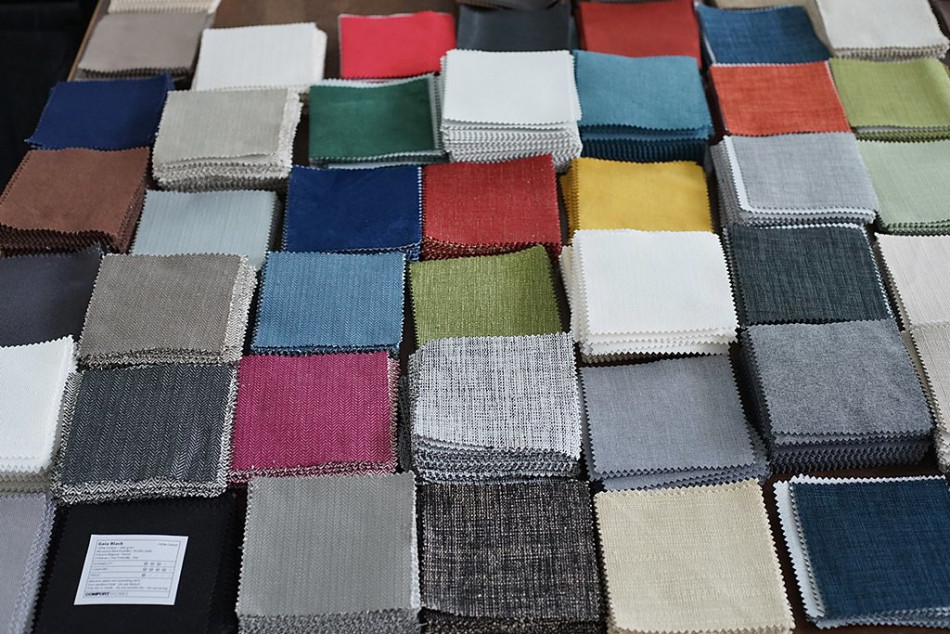 So how do the prices compare?
Finally, we'll be able to see the cost of reupholstery vs slipcovers and compare them side by side. The slipcover prices are taken from the Comfort Works price guide of our most popular models (not including custom made-to-measure prices – head here for those). Click on the re-upholstery prices to find their sources.
| | | |
| --- | --- | --- |
| | Comfort Works slipcovers | Re-upholstery |
| Armchair price | $69–329 | $300–450 |
| 2 Seater Sofa Price | $259–479 | |
| 3 Seater Sofa Price | $289–549 | |
| Footstool Sofa Price (Ottoman) | $69–189 | |
When should I buy a new slipcover?
You'll probably need a new slipcover when:
Your sofa fabrics are old, outdated or frayed – but the sofa itself is still comfy.
You've just bought a new sofa and want it to last many years.
You have kids or pets and need to wash your slipcovers frequently.
You love your sofa and it has a lot of sentimental value for you. (Who can blame you?)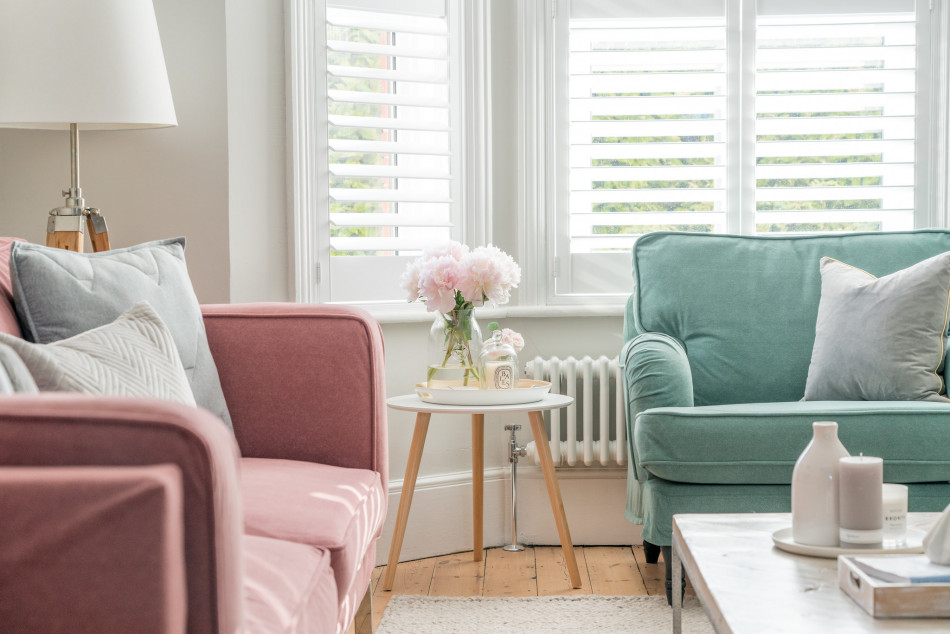 When do I need to upholster?
You should go the upholstery route if:
Your sofa isn't comfy and its cushions are very difficult to change.
The couch cushions have little holes or perforations.
Your sofa has a design which doesn't allow you to create a slipcover.
If the batting or foam of your cushions is completely worn out and flat, you'll most likely have to change it completely, and an upholsterer can help with that. You'll be looking at about $40 for a seat cushion (made of foam and dacron batting) and $70 for a back cushion (made of polyfill usually).
Can I get a slipcover for my upholstered sofa?
Signs point to… yes!
At Comfort Works we can create a customised cover for your upholstered sofa. Of course, there are a few limitations and we can't manufacture covers for all the sofas in the world (yet). Check out this infographic to see if your sofa is one we can cover, or send us an email and we'll tell you if your sofa is slipcoverable.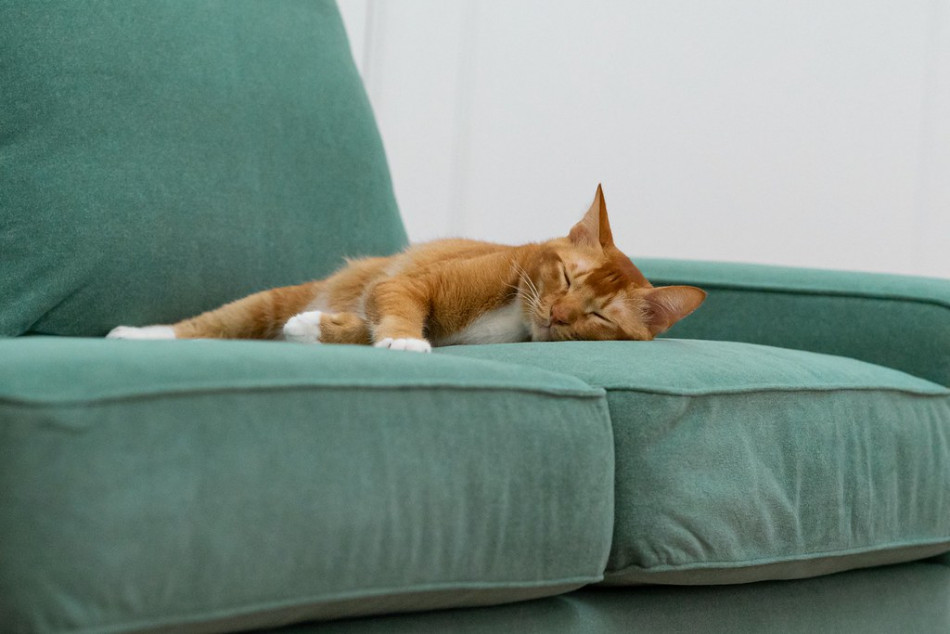 What's the best choice for me?
Only you can answer that. But we did put together a little table to make it easier, drawing on four main criteria: the best price, whether it's machine-washable (a must for some, but maybe not for others), eco-friendliness (work with what you've got, for the sake of the landfills!) and quality.
| | | | | |
| --- | --- | --- | --- | --- |
|   | Best price | Machine-washable | Eco-friendly | Quality |
| Sofa cover | Yes! 😀 | Yes! 😀 | Yes! 😀 | Yes! 😀 |
| Reupholstery | No 🙁 | No 🙁 | Yes 🙂 | Yes 🙂 |
| New sofa | No 🙁 | No 🙁 | No 🙁 | Yes 🙂 |
If you still need help with your decision, we'd love to talk you through the pros and cons! Drop us a line or slide into our DMs.