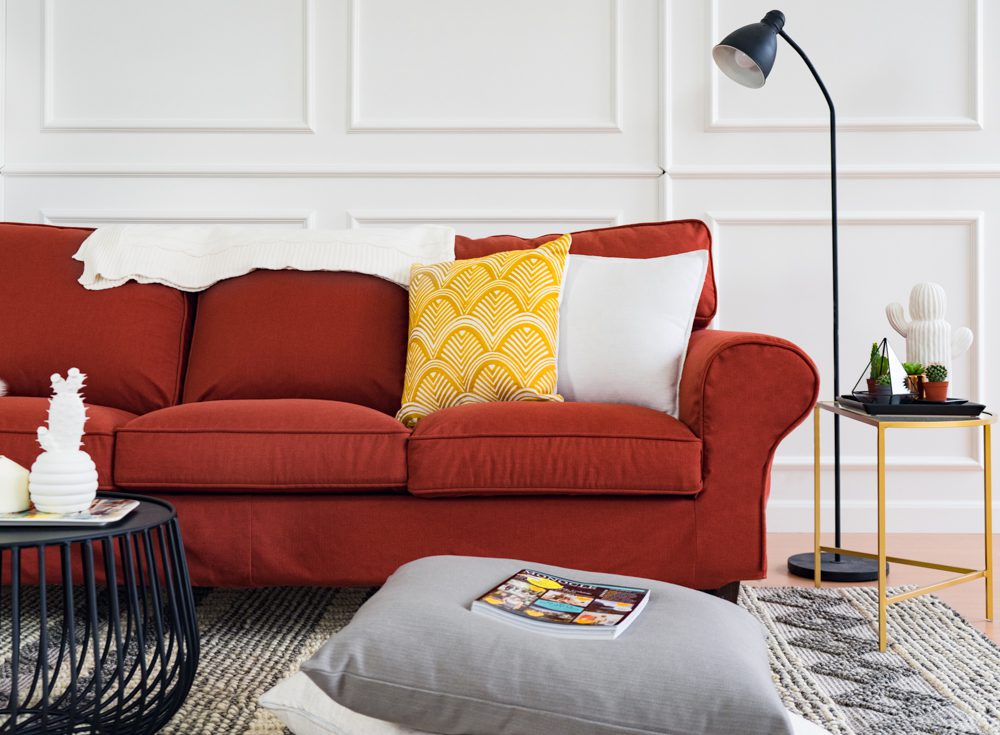 Hey hey hey!
Christmas is coming, and what better excuse/reason to spruce up your living space once again with another slipcover 🙂
We've been working on a few things lately and wanted to share some ideas with you guys, but they aren't quite a 100% ready yet but we do have a small collection of pictures which we think would be great for the season of giving.
The sofa used here is from IKEA, with our Ektorp sofa covers in Shire Rust (wool) – definitely a great fabric to keep yourself warm this winter.
Check out this preview!
Looks great yea? And oh, you can also click the following link on: how we modernised the classic IKEA Ektorp sofa with Comfort Works slipcovers here.
If the red is too striking, what about a light pinkish velvet:
Believe it or not, it's the same sofa with different covers! 
We have a few more looks prepared for you but our designers and editors are pretty swamped editing all our visuals. Nonetheless, everything should be ready when the time comes 🙂
Stay tuned for more in the coming weeks!