It's incredibly difficult to buy gifts for new parents — they seem to have literally bought every single thing their baby could possibly need.  
You want your gift to be something unique, but also practical, and definitely something they haven't already bought.
Don't worry, we've got you covered.
Here are our top picks for unique and practical gifts for new parents that are sure to be appreciated.
A baby play mat
New parents are so pre-occupied trying to find the perfect crib, bathtub, car seat and stroller for their newborn baby that play mats tend to not feature very high on their list of purchases.
This is precisely why they make for excellent gifts for new parents.
They are an ideal place for a baby to get her daily dose of play and tummy time, which has immense benefits. This includes helping strengthen the muscles in the baby's neck, head and upper body.   
Since the baby will spend a lot of time in direct contact with the surface of the mat, we recommend you opt for a non-toxic play mat (which is free from harmful chemicals such as PVC and BPA). 
One of the best non toxic play mats out there is the Wee Giggles Extra Large Non-Toxic Baby Play Mat
It's thick (protecting the baby's head during falls while playing) and comes in elegantly neutral colors that'll look great with just about any type of home decor. 
Book a house cleaning session
Research shows that one of the biggest causes of stress in parents of young ones is an untidy home (check out tips on how to de-clutter your home).  
Make their lives easier by booking a cleaning session to get their home deep cleaned.
Hands down, this would seriously be one of the best gifts you could give the new parents in your life.
Fancy outfits
There's nothing wrong with taking the traditional route and gifting the new parents in your life with fancy baby clothes — how can anyone resist buying cute outfits?
Here's how to do it right though: Buy with the size '6-9 months' in mind.
This is because for the first six months of a baby's life, they are mostly swaddled away in a swaddle sheet or blanket. It's after six months that you can really dress up a baby and have fun doing it. 
Swaddles
You can never go wrong with gifting parents of a newborn baby with swaddles.
No matter how many swaddling blankets a parent already has, they can always do with more.
SwaddleMe Original Swaddle is a great gift for a 0-3 month olds. Made from 100% cotton, it is designed to create a womb-like experience for baby and help them sleep longer.
Bottle warmers
If mom-to-be plans to bottle feed, she's definitely gotten a hold of the essentials.
This includes bottles, formula and sterilizer for her new baby.
But a bottle warmer is probably something she won't realize she needs — until baby comes along.
This can be one of the best gifts for new moms who aren't planning on breastfeeding simply because it takes the stress and hassle out of heating up the bottle when they need it.
The Philips Avent Fast Baby Bottle Warmer is a great one you can get. Turn it on, wait just 3 minutes, and new mum's bottle is all warmed up and ready to go!
Home decor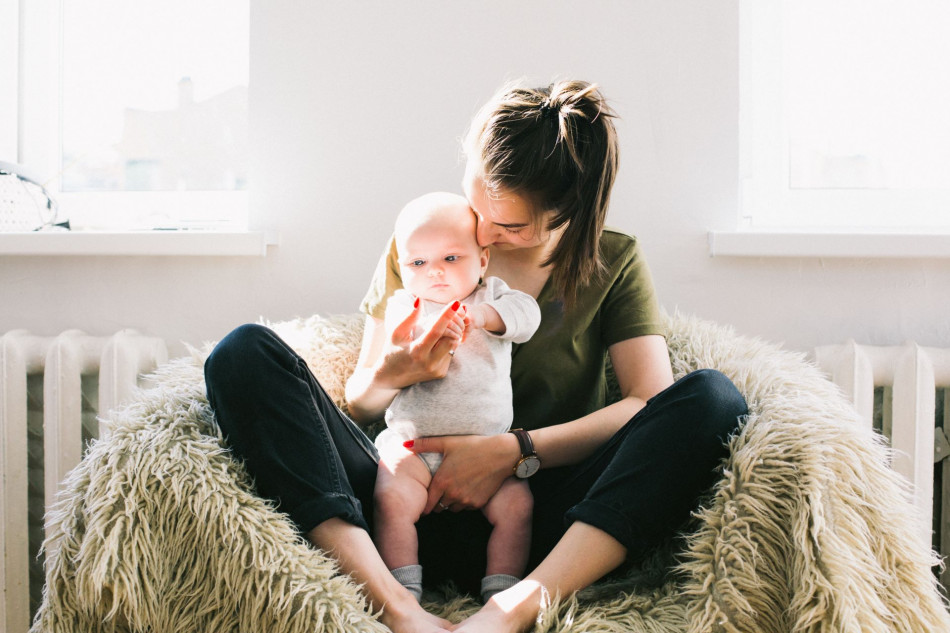 Did we just say home décor as a gift for new parents?
Yup, you heard it right. We're not talking of any home décor – its décor that makes their house look great AND makes the lives of these new parents much easier. 
New parents will be spending a LOT of their time with the baby on the couch.
This will include lots of feeding, burping, swaddling and cuddling. Breastfeeding moms in particular will spend long stretches of time sitting on the couch and feeding.
You can gift them with a collapsible armrest tray. They'll allow parents feeding their little ones a place on the couch where they can conveniently place their coffee and snacks without worrying about spills and stains.
Speaking of stains…a newborn in the house means there will be a LOT of them. And plenty will land on the sofa and cushions. Check out these tips on how to clean your sofa like a pro. 
Also, by gifting new parents to be with gorgeous, machine-washable cushion covers, you will not only brighten up their space but also keeping it clean so much easier. 
Make it personal
If you're giving the gift to someone close to you like a sister or a best friend, try getting more personal with your gift.
How personal? Try the coziest spot in their home, such as their sofa.
Machine-washable slipcovers for their sofa can make for an excellent present, and just like cushion covers, having slipcovers that they can just take off and clean whenever they need to comes with plenty of benefits. 
To get the ball rolling, tease their curiosity (and the element of surprise) by finding out what kind of sofa they have and what kind of fabrics they like. Send them sofa slipcover fabric samples here: