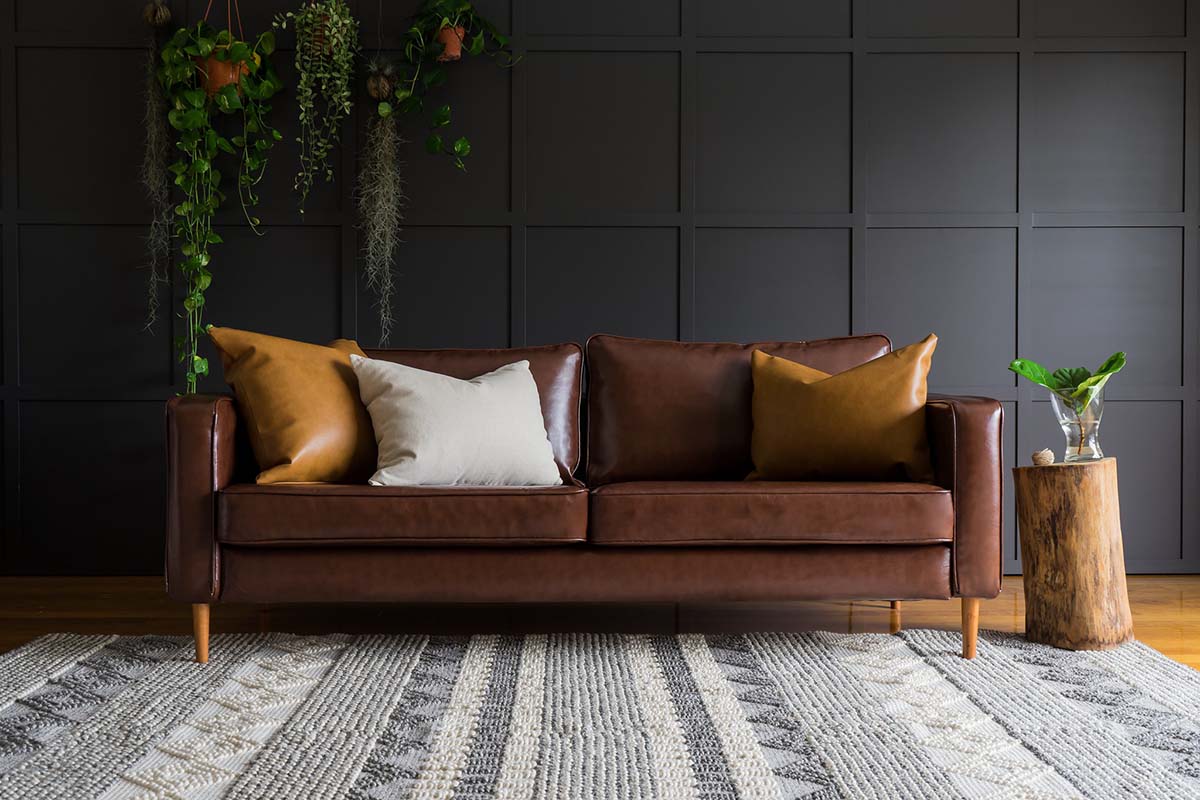 What is bycast leather and why is it perfect for sofas?
A leather sofa is a leather sofa – right?
Not quite. There's a huge variation in the different grades and prices of leather available these days. From top grain aniline leather to vegan faux leather, there's a leather upholstery option for every budget and lifestyle now. Today, we'll be taking a deep dive into one option for this timeless sofa material: bycast leather. 
Combining the best of natural and faux leather, bycast leather is an affordable, attractive leather option for sofas. Below, we'll be looking at everything you need to know about this particular material.
What exactly is bycast leather?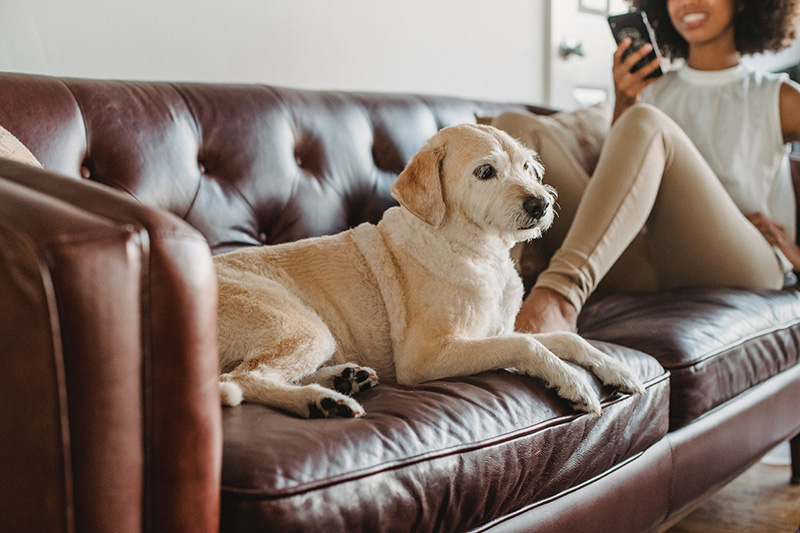 You see, full leather can be split into multiple skins. Top grain leather is made up of the outermost layer of the hide, making it strong and durable. When the top grain is removed, the rest of the skin becomes a byproduct – but a sturdy, useful byproduct. These thinner skins are merged with a polyethylene coating to create bycast leather.
Bycast leather was originally conceptualised for the fashion industry, and later furniture designers realised it would work well for furniture as well. Today, it's used to make leather sofa covers, leather slipcovers, and sofa upholstery. You might also know it as laminated leather.
Pro tip: A good way to tell authentic and bycast leather apart is by carefully appraising the grain. Real leather doesn't have a uniform grain, while bycast one has a perfect grain.
Benefits of bycast leather
It's cost-effective
If a genuine leather sofa is out of your price range, then you should certainly consider a bycast leather sofa. A bycast leather sofa combines the attractive look of real leather with the easy maintenance of faux leather – for a great price. Because bycast leather is made from a leather byproduct, it is significantly cheaper than full grain or top grain leather. And when you need to cover a whole sofa, that's a significant saving.  
It has a great, glossy finish
Leather sofas tend to develop a natural patina that is underscored by a matte look. That's not the case with bycast alternatives. Since it was curated for the apparel industry, it has a glossier look. So, if you're in for a streamlined and polished leather couch, then this is the perfect upholstery material for you.
It's hard-wearing
Compared to bonded and PU leather, bycast can last for a relatively long time. Though it doesn't have an indefinite shelf life of 40-60 years like authentic leather, it can hold its own for years if you take the proper measures to maintain it. 
How to clean a leather bycast sofa?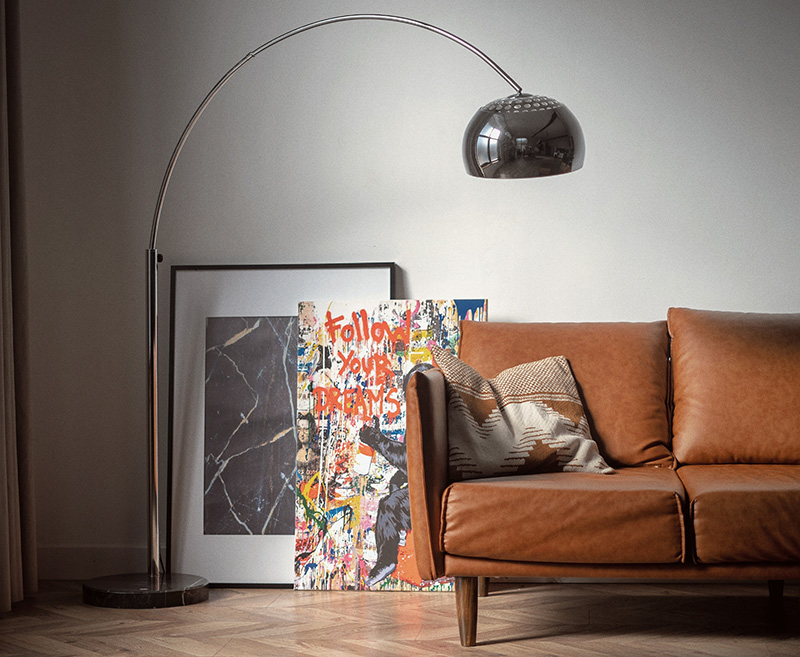 Here's everything you need to know about maintaining this type of leather:
What not to do:

For starters, never clean bycast leather furniture with oil or wax. These products will react negatively with the top polyurethane layer and cause your sofa to become sticky. You should also avoid sitting on it if you're sweaty, as it can cause the surface to crack.




Don't skimp on the protector:

The first thing to do when you buy a bycast leather sofa or slipcover is to apply a protector on it. It's an easily available product that you can buy online from anywhere.




A weekly wipe down:

In order to maintain your bycast leather's sheen, you should wipe it down with a soft microfibre cloth every week. This way, there won't be any accumulation of dust or grime.




Bycast cleaners:

Bycast cleaners are specially designed to care for this type of leather. They can be used to clean oils, which can cause cracks in the top polyurethane layer if not cleaned off immediately.



(Pro tip: You can also maintain this type of faux leather couch with the help of a moist cloth. However, you should follow up with a dry cloth to avoid cracking. )
So why is bycast leather so great for sofas?
A bycast leather sofa is the next best thing in quality aside from top-grain authentic leather. It comes at a cheap price, holds together better than bonded leather, and is certainly one of the best alternatives if you don't want to bust your bank account. Moreover, it's highly versatile – from faux leather sofas to charismatic armchairs and even tufted ottomans, it can make any furniture piece look unique and gorgeous.
Plus: You can actually get all the benefits of a bycast leather sofa without having to go out and buy a whole new sofa. Our Comfort Works custom-made sofa slipcovers can transform any sofa into a leather sofa – perfect fit, guaranteed. 

Zunaira Ghazal is an architect by profession and a writer at heart. She loves sharing her hands-on experience and knowledge with everyone through well-written blogs.