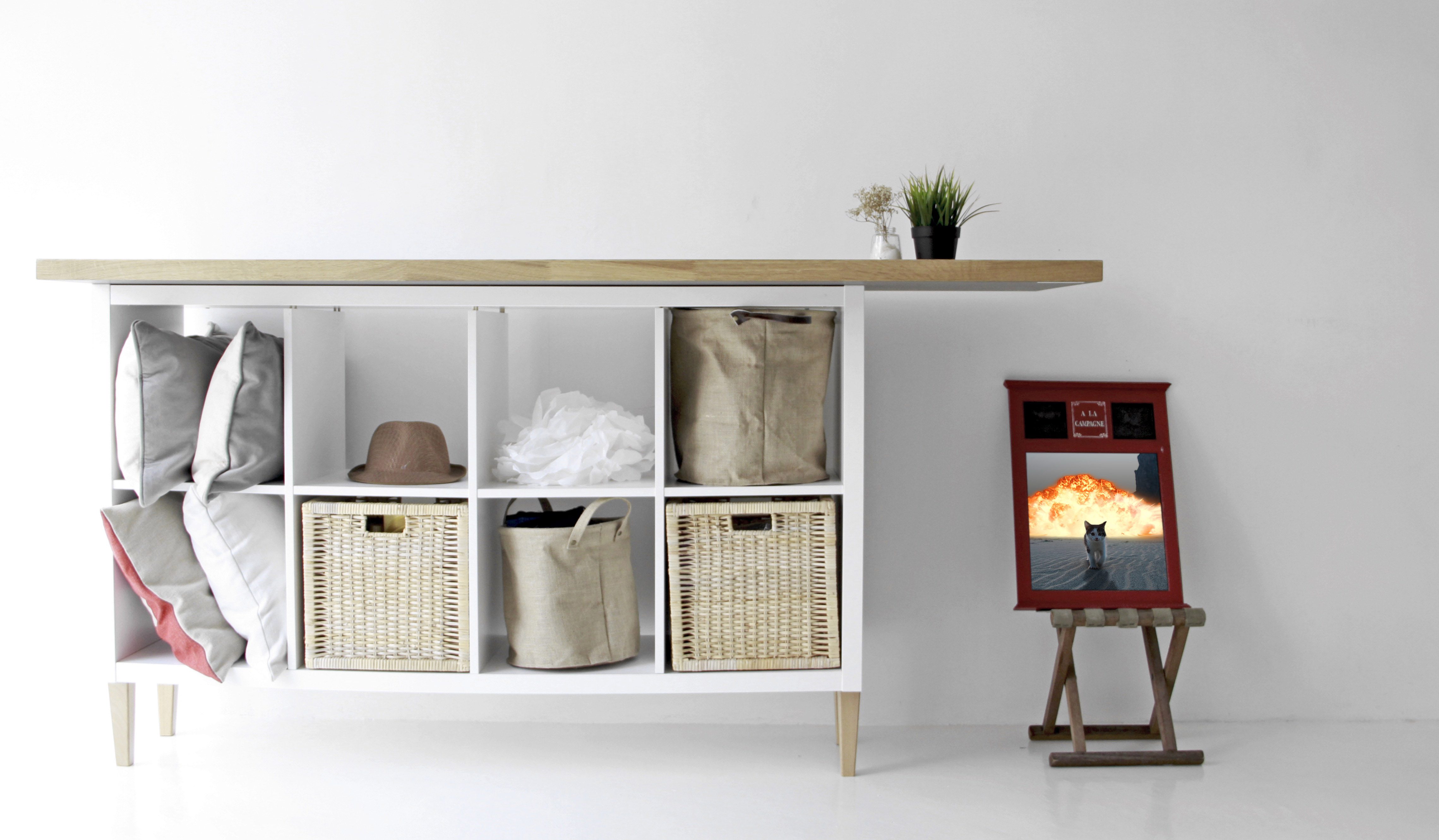 Give everyone's favourite shelving unit legs, with this simple guide! We're hacking the IKEA Kallax with replacement IKEA sofa legs today, and it's going to be perfect for that mid-century Scandinavian look you have going in your living room.
(Note: our replacement sofa legs also fit on many IKEA sofas including the Karlstad, Klippan, Klobo, Soderhamn, Harnosand, Sater, Stockholm, Strandmon, Landskrona and Norsborg sofas. They're pre-installed with M8 bolts so just twist off your old legs and put these on.)
Here's a sneak peek of the finished product from your favourite custom slipcover maker:

Alright enough teasing. Here's what you'll need:
2) Furniture leg attachment plates
3) Power drill

Got everything? Good!
You'll want to use the power drill and fix the metal plate attachments to the underside corners of the Kallax, basically where you'd like the legs to be attached. To do this, use a 4mm timber drill bit to pre-drill your holes for your screws. Don't go too deep though.
Quick tip: pre-mark your drill holes using a pencil and the attachment plate for easier drilling!
After that, go wild! Remember to drill at a 90° angle, and be gentle with the 4mm bit!
Here's an idea of what it should look like when you're done:

There you go and congratulations on your hack! If you enlisted help, make sure to buy him a beer for the work – and let us know what other DIY miracles you've performed as well!
Happy hacking 🙂
P.S. A kitchen Benchtop from IKEA was stacked on top of the Kallax with 6 Phillip screws (5cm/2.5″ in length) drilled in to secure it – kindly note that this was a quick method so we wouldn't recommend this if you'd like to finish with more finesse.
Photo credits to;:
Amazon, DJTechTools, HelloHarriet