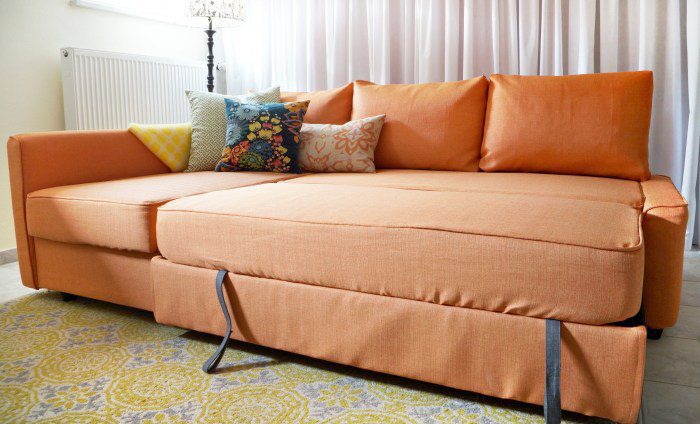 The Best And Most Comfortable Sleeper Sofas of 2022 – And how to pick them
Whether you're looking for a space saver in your cosy apartment or simply need to accommodate the occasional guest, sleeper sofas (also known as sofa beds) are the go to choice.
They are the number one way to get the best of both sofa and mattress worlds without having to buy both.
A sofa and bed in one affordable package? Sounds like an amazing idea!
But imagine ordering one online and diving back-first into it only to be greeted by a metal rod pushed into your spine.
Not. Pleasant. How will anyone manage a good night's sleep on this?
That's the thing with sleeper sofas – most of them are downright nasty to sleep on. It's like an identity crisis has resulted in the common sofa bed being both terrible at being a sofa or a bed.
But thankfully, not all of them are designed to deprive you of comfort.
Worry not, we're here to help you find the sleeper sofa of your dreams with a list of the best and most comfortable sleeper sofas!
Stick around and learn:
How to pick a sleeper sofa

What's the deal with sleeper sofas and why do so many people hate them?
As it turns out there are many good reasons why most folk who have had the experience of owning a sleeper sofa would swear against getting one.
So before jumping to the sleeper sofa shopping, take a moment to figure out the quirks of these sofa turned beds.
Here are some of the not so obvious but important things you should know when dealing with sleeper sofas.


There are many types of sleeper sofas
When someone mentions sleeper sofas, the first thing that comes to mind is the standard foldout. That's the one with the nasty metal bar poking into you as you struggle to get a good night sleep.
Fortunately the standard foldout isn't the only kind of sleeper by a long shot. There are many, ahem, better designed sleepers each with their own quirks.
From daybeds, futons, trundlebeds, murphybeds and many more, the list is huge. So don't be discouraged if one type of sofa bed didn't work out and experiment with a different option instead.


Mattress, or sofa, or neither?
Done wrong, sleeper sofas are notorious for being woeful to sleep on. But did you know that you should expect sleeper sofas to be less comfortable than their standalone counterparts?
Unlike a normal sofa, sleepers are far more restrictive in how they can be constructed. There's simply less real estate to include some of the things that make a sofa a sofa – like spring support.
After all, a bed has to fit in there somewhere.
On the other hand, the mattress will be limited in its thickness and materials. Which means they are often not as comfortable as proper beds either.
So you may want to think twice about using them as the main sofa or bed unless you're desperate to save space. Instead, they work best as a secondary sofa that happens to have a guest bed.


They are difficult to move and get into the house
One of the first considerations when choosing a sleeper sofa is whether you're able to get it into the living room.
Fortunately some of the sleeper sofas have been designed to allow disassembly, which allows them to get through narrow stairways.
What's not so great is that they are far heavier than standard sofas, having parts made out of metal.
How heavy are they? Well, they can reach 220 pounds (100kg) depending on the mechanism used to operate the bed.
So it's important to think about how to get them into the house and if they will need to be moved once they are set up. Salespeople should be able to give you a better idea on these things.


They aren't the easiest to maintain
Sleeper sofa maintenance is a big deal, especially since good ones are so expensive. Your kids, and your cat had better not destroy it.
But unfortunately, accidents are bound to happen so it's wise to think ahead.
The most likely part of the sofa to get ruined is the fabric. Claws, stains and drunken guest vomit are the usual culprits.
By design, most sleeper sofas come upholstered so you don't get to remove the fabric covers and plop them into the wash. That means you're going to want to pick a really good fabric.
Sunbrella or other performance fabrics are your best bet as they are incredibly hard wearing on top of being water and stain resistant.
These super fabrics are an option commonly available on pricier sleeper sofas to keep them protected. But be prepared to pay close to $1,000 for this premium.
Alternatively, getting a tailored slipcover to protect your sleeper sofa is a good idea and a couple of hundred bucks cheaper. Best part is they are custom fit so you won't lose those clean sofa lines, and they can be machine washed for easy cleaning.


Got all of that? Good job, you are now ready to pick your dream sleeper sofa! Without further ado, let's jump right into the best and most comfortable sleeper sofas of 2022:


As IKEA's favourite sleeper sofa, it's no exaggeration to say that the Friheten may be the most popular (or at least most widely bought) sleeper sofa in the world.
And if you're looking for an affordable entry-level sleeper sofa, then look no further.
Priced humbly at $599 for the 3 seat sleeper sectional, you may be expecting the Friheten to just be a basic sofa bed without the extra sass but that's not true at all.
In fact, the Friheten has a whole bundle of thoughtful features and delivers a polished experience that's well beyond what you may expect for a sleeper at this price range.
For one, the Friheten's chaise is actually a storage chaise that can be lifted to stash whatever you want inside. No doubt this was designed for people to keep the bedding that is used with the sofa bed all in one easy to access place.
Other than being highly convenient, the storage chaise also really ties in with the space saving aspect that many people who are looking for sleeper sofas are looking for.
On the topic of convenience, the Friheten is designed with a trundle style pull-out bed that is spring loaded. That means no strength is needed to operate it and can be turned into its sofabed state as effortlessly as pulling on one of the included folds to make it pop-out.
No kidding, it's so easy to operate that even using one hand you'd be able to transform it from sofa to sofa bed in under 10 seconds. Pinky promise.
To make things more snazzy, having an easy to pop-out the trundle bed also means you have a ready to go makeshift footstool for whenever you may need it. Just get home, kick back and relax!
What about the comfort? Well, the Friheten isn't exactly something you'd write home about. It's decent (for a sleeper sofa) but overall offers a rather firm sit… and sleep.
While that may be great for your aching back, the cushions may never reach the softness that some people are used to even after breaking it in over time. Having a mattress topper at the ready would be a good idea here.
In the end, the Friheten is what it is – a large and convenient sleeper sofa with a price that is hard to argue with.
The fact that it is globally available at IKEAs around the world and can be delivered flat packed means virtually anyone can get one and bring it home, thus making the Friheten the perfect entry-level sleeper sofa for everyone.


Those who are looking for a simple sleeper sofa that gets the job done may consider the charming Sunrise Coast Futon.
While this futon may not be the most impressive sleeper sofa in town, it is simple, stylish, and works well.
Available on Amazon, the Sunrise Coast is surprisingly modern and chic looking for it's sub $350 price tag (at the time of writing). It also delivers more comfort than what you'd expect for its price, both as a bed and a sofa.
Though futon-style sleepers don't look or function very well as the main living room couch, they are particularly useful to those out there who don't need the full works.
Think of it as the solution to accommodate the infrequent guest. It wouldn't make sense to go all out on a sleeper sofa that doesn't see much use.
Simple in both its setup and function, the Sunrise Coast futon can be easily put-together alone (unlike the Friheten) and plonked into the corner of your office, dorm or pretty much anywhere. It's relatively light for a sleeper sofa at 100lbs (45kg) and only measures 72" (182cm) long.
With someone else to help, it wouldn't be too difficult to move it about as well.
Adding to the theme of simplicity, this futon can be converted hassle-free into its bed form within seconds. A nifty bonus feature is that you can adjust the recline of the backrest while seated for some lazy lounging.
Ultimately, this sleeper sofa is not going to make anyone green with envy. But if you're looking for something simple that works without the fuss then it could be for you.
Of course, the most tempting reason to buy it is that it costs even less than half of what it takes to buy a decent fully grown sleeper sofa.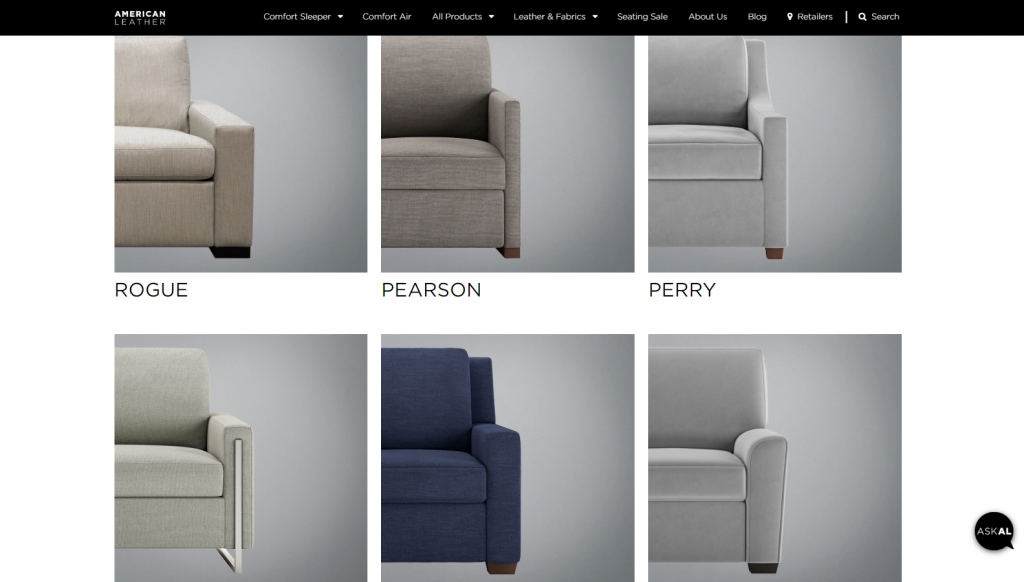 The closest thing to a proper merger between sofa and bed, American Leather sofa beds are famous in the sleeper sofa world.
They are pretty much the Mercedes of sofa beds and one of the go tos when you want something top-notch and are willing to pay for it. 
That means being prepared to pay upwards of $3500 for one of their queen-sized sleepers, and that's for fabric upholstery.
You can also choose to get their sofas in leather, which will blow a $7000 sized hole in your wallet or more. Yikes. 
Perhaps what makes American Leather so special is the amount of customization they offer their customers.
From size, to fabric material, color, and mattress type – you pick it all. Even more impressive is that they have so many sofa styles to choose from to create the perfect sleeper sofa.
Yes, you can even get a full king-size mattress sectional sleeper sofa in hot pink if that's your thing.
Customization aside, what makes American Leather feel great to sleep on is their patented Tiffany 24/7 system for their sofas. In their own words, this means "no bars, no springs, pure comfort."
The short of it is that the mattress is supported by a full tri-fold platform that effortlessly folds out of the sofa bed. Jutting metal bars be gone!
The mattresses themselves are true-sized and unfold onto the tri-fold platform. They are secured by zippers which allow you to detach them when it's time to change the sheets. 
Once the sheets are on, the mattress can even be folded back into the sofa with the sheets to be used at the ready.
To make things even comfier, the type of mattress can be specified as well. Though at the moment there are just two options; gel and foam. 
Between the two, the gel mattress is more premium and has a softer feel for those who really enjoy treating their guests 🙂
How is it as a sofa? Also plenty good. The option for down-filled cushions help soften things up for a supportive yet not too firm sit.
The only real negative with American Leather sleepers aside from price is how heavy they are. A queen-sized sleeper can weigh over 250lbs (113kg) which is not something you can move without help.
Despite the weight, it is still possible to set up without destroying your back (and doorframe) as the unit can be taken apart and reassembled for "easy" moving. 
You can even have the parts delivered and set up for you by the various handymen employed by retailers who sell American Leather sofas.
That's right, retailers. American Leather sleeper sofas unfortunately can't be ordered online from their main website which is a shame. Though this does increase the number of showrooms that shoppers can visit and test to know that that's the sleeper they are willing to shell out for. 
And that's definitely something you will want to do when considering a purchase this big.


The Berin sofa is small. At 72" in its littlest size, the Berin will fit just right in spaces where there isn't much… space. Just the kind of "apartment-sized" living room that those looking for a sofa bed may have.
What isn't small however is the Berin's full size queen mattress. Small sofa, big substance.
One of the more accessible sleeper sofas (both availability and delivery-wise), the Berin can be found at one of the many Room & Board showrooms. You can even pop in to test it out yourself!
Room & Board in general specialize in creating gorgeous high quality furniture and the Berin is no different. It's modern with sleek lines and has plenty of customization options that R&B are known for. 
Except this time the sofa isn't made by R&B at all. Actually, the Berin is manufactured by American Leather, though it is branded under R&B.
Is that a bad thing? Definitely not. 
This means that you can enjoy all the same bells and whistles as the American Leather comfort series while getting your sofa from R&B, which is famous for being one of the most customer-centric sofa brands.
Trifold platform, Tiffany 24/7 spring system, mattress zipper-secured to the frame – the whole works are there. Though with the Berin you get far less customization options (there are still lots though).
Pick between an impressive collection of fabrics and the different sofa legs to suit your needs. If you don't want such a small sofa, you can even get it in many varying sizes, each with a full-sized mattress.
Just don't be expecting the unparalleled customization that the American Leather sofas have, which some may even find overwhelming.
One thing that may offput some people from the Berin is the fact you there is no option to select the kind of mattress you want. And by default, the mattress that comes with the Berin is firm. 
It's made from high density foam after all so be prepared to hunt for a good mattress topper to accommodate those with softer touches.
The sit itself is also on the firmer side but not uncomfortably so. It's more of a preference kind of thing but don't take our word for it. Remember that these are both things that can be tested by walking into a showroom and testing it out for yourself.
All in all, the Berin really isn't too different from American Leather sleepers which means it is a great sleeper sofa. What makes it even better however is that it is sold under Room & Board, which have a reputation for amazing customer care.
From wonderfully trained sales personnel, great return policies, and the option to have the sleeper sofa delivered and set up, it's hard to see why the Berin shouldn't be your choice if you're willing to invest and don't need the "pimp my sofa" treatment by way of customization.


Not many are familiar with the futuristic murphy bed despite the fact it provides one of the most complete solutions to the need for a sleeper sofa. That's why it has been given a spot on this list.
Murphy beds represent a whole category of "beds hidden in furniture" that can be tucked away to save space.
And if you're looking for a way to reclaim that guestroom space while still providing your guests with sleep-inducing accommodation, then consider checking out the Bestar Universel Full murphy bed (and yes they did just spell universal like that).
Measuring just 59" long (150cm), the Bestar murphy bed is unassuming. In fact, nobody will notice that it is a bed at all since it is cleverly disguised as a closet.
But with just one pull of the closet handles the bed pops out, revealing a luxurious full sized mattress. Not just any sleeper sofa mattress either, we're talking about a proper standalone mattress so expect extra comfort.
Or at least it will be that comfortable if you give it a comfy mattress since the mattress itself is purchased separately from the murphy bed.
Not only can you go wild with mattress selection, but also deploy it out of the closet and back in almost effortlessly, with the sheets and pillows at the ready.
To sweeten the pot, there's little restriction on the mattress used in the Bestar as it fits any full sized mattress. Just as long as the mattress depth is 10 inches or less so it can fold back into the closet.
Perhaps the best reason to use the Bestar is the fact that while folded away, the unit takes up barely any floor space.
That gives you the opportunity to utilize what would be a guest room into anything you want, whether it be a temporary office or a home gym.
And at just over $1000, it is also a much cheaper option compared to the price of a premier sleeper sofa and still gives a sleeping experience beyond anything you'd get on a sofa bed mattress.
Seriously, between the price difference between this American Leather, you would be able to afford a good mattress for the murphy bed, a couch as well, and then some.
One thing that may intimidate buyers however, is the fact that Bestar doesn't offer assembly services. It is sold on Amazon which is great for logistics but once the boxes arrive on the porch, it will be up to you (and hopefully a friend) to set it up, which could take up to half a day.
But if you don't mind getting hands-on and can't justify dishing out for some of the more expensive sleeper options, a murphy bed would be your next best bet.
It is affordable, comfortable and as large as a normal bed. Plus you'll have the option to select a great standalone couch that you'll love.


Keeping your sleeper sofa protected and looking new


Finding a good sleeper sofa is an expensive investment – everybody knows that. Practically all of them are upholstered too, which makes spills and stubborn stains a particularly painful heartache to clean.
What's worse is that splurging for a superfabric like Sunbrella isn't cheap either. It can quickly add up to a thousand dollars to the final bill.
If only there were a way to keep that swanky new sleeper sofa safe from the terrors from the swathes of kids, pets and drunken guests.
Good news, there is! Introducing bespoke slipcovers: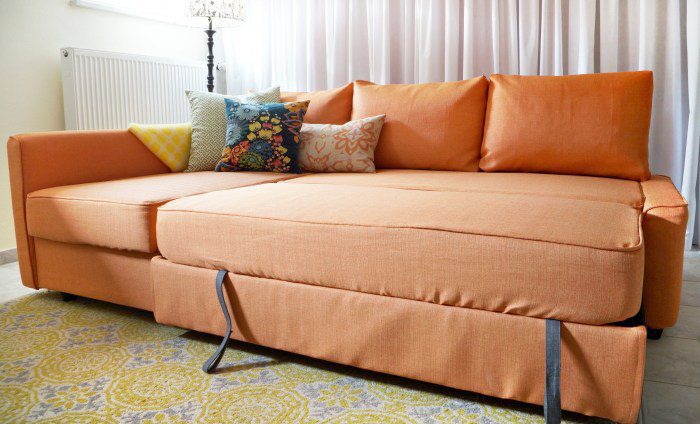 Ta-da! We've just given this Friheten a new look with a set of slipcovers that fits like a dream. It's hard to believe that these didn't come with the sofa (which is upholstered).
They're like the slipcovers you didn't know existed for your sofa.
To spice things up some more, our covers are even machine washable to minimize the work involved in keeping the sleeper looking pristine, soft and comfy.
We've even recently launched a fabric that is tough enough to protect your sofa from pets, all while looking stylish enough for an influencers' home.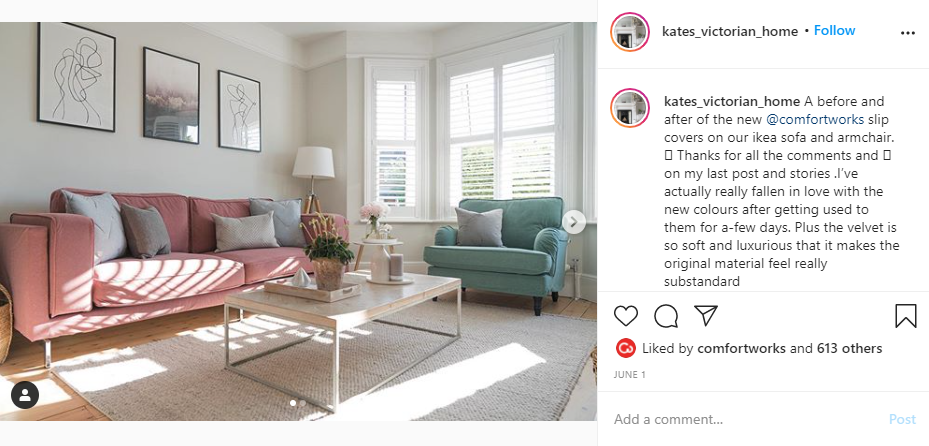 So if you're living in a household with messy things and messy people, and expect that new sleeper sofa to treated in a way that's less than respectful; consider getting a sofa cover to protect your sofa.
You can even use them alongside the original sleeper sofa's fabric to change things up with the colors, all while being more affordable than splurging on the most expensive fabric options for the sofa.
Whatever it is, hope you enjoyed reading this post and are now ready to pick (or make) your dream sleeper sofa. Happy hunting!


Interested in getting a slipcover tailored for your sleeper sofa? Give us a visit on our main website and explore the various brands we cater for: