Having a sofa at home is a necessity for almost every household because it's a spot where you can sit, chill, lounge, watch Netflix and oh, scroll through TikTok. The fact that you're always on the couch can also mean that there could sometimes be accidents that could cause a tear in your couch.
Now, how to repair your torn couch fabric?
Here's a quick fix that you can do. First, prepare these 3 items:
Scissors
Fusible interfacing
Iron
Check your fabric
Is it merely a small torn or the damage goes further than that? If it's mendable, that's great!
Depending on the colour of your fabric, purchase a white or black fusible interfacing so that it doesn't show through. The fusible interfacing could be picked up online or at your local sewing store.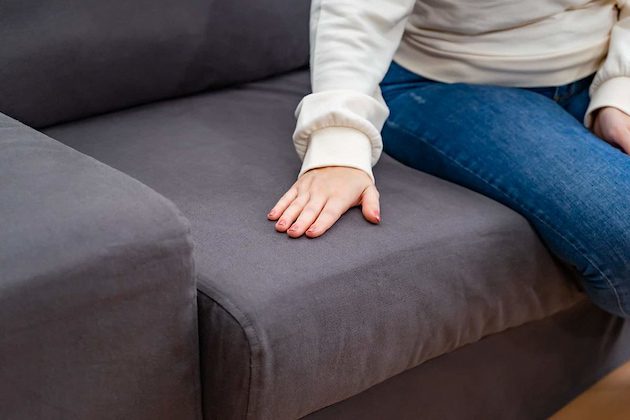 Measure and iron
Determine the length of the tear, then cut a piece of interfacing that's slightly larger than the tear. Then, place the glossy side of the interfacing against the underside of the fabric and iron until the interfacing has completely stuck to the fabric.
The glossy side of the fusible interfacing is actually glue. When heat is applied, it melts the glue which would then hold the tear together.
And that's an easy way to repair your torn couch fabric.
If, after all that, you still feel your tear is beyond repair, the best solution may be a brand new set of slipcovers custom-made for your sofa. And, you could be loving the new slipcovers more than the current one!
Psst…have you seen our new Sustainable Collection yet? Made from recycled materials with OEKO-TEX Standard 100 Certification, these fabrics could be great for those with sensitive skin.