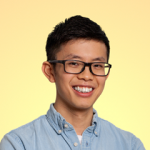 Arguably the most recognisable IKEA sofa in the world, this is a piece that's found everywhere and loved by almost everyone.
So why haven't we done a review on it yet? Well now's the time…
Reviewing the IKEA Klippan Online
We've always had our own perceptions about the Klippan, and as a slipcover maker – we really love the Klippan and how flexible it is to create different looks for it.
However, we also wanted to know what other people thought: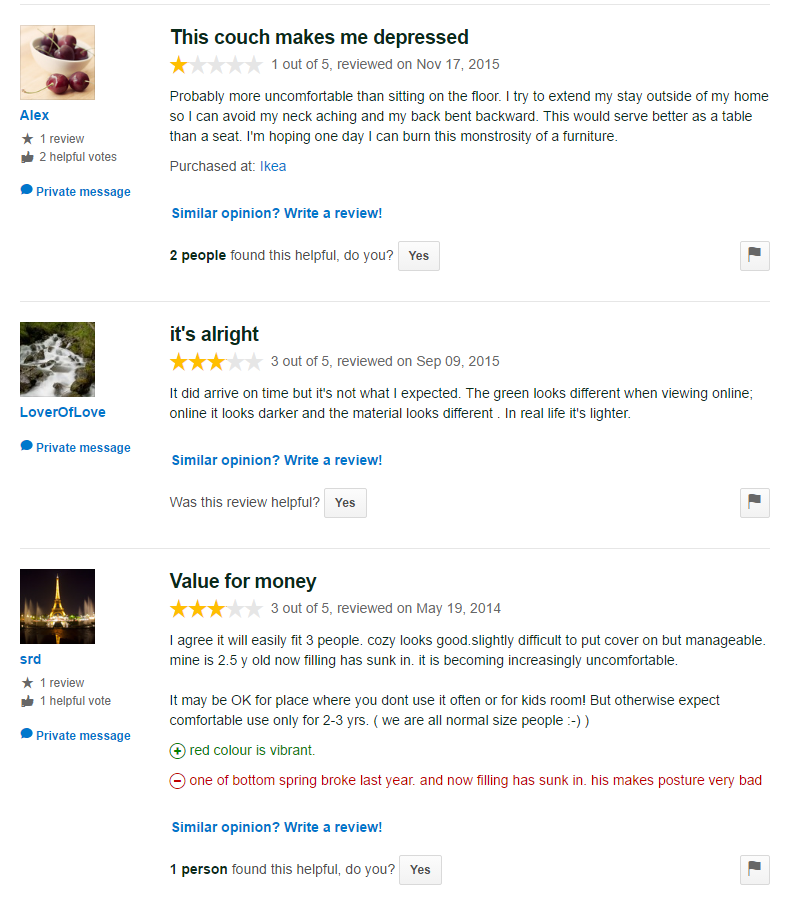 Quite depressing, and most reviews were quite similar on mumsnet and ApartmentTherapy – it's basically "paying peanuts to get monkeys".
At Comfort Works however, we beg to differ.
Comfort
Considering how the Klippan has been sold at IKEA for more than three decades, it shows that people do enjoy the sofa.
We have one in our office as well which we use to hold private discussions, or as a waiting "chair" until everyone's ready to go out for lunch.
It's a simple couch, with no seat and back cushions – and is a tuxedo back sofa where the back is the same height as the arms. You literally have no neck support as such.
The IKEA Klippan we feel, performs fairly well in terms of comfort for the butt and perhaps for taking a short nap. But if you're looking to spend countless hours binge-watching Game of Thrones, we'd recommend putting several comfy pillows on it for the best experience.
Verdict: 7/10
With cushions: 9/10
Price
This is always the main selling point when it comes to basic couches like the IKEA Klippan, but there's something that has been overlooked.
At US$299 / AUD$249 (This is the price at the time this post was written) – for the Loveseat cover in Granan White, this sofa isn't exactly dirt cheap.
Top it up a little more and you can get premium-looking sofas that aren't even from IKEA.
So how is the IKEA Klippan "cheap"? It is when it's compared to its counterparts at IKEA, where a decent sofa would cost around $500 upward.
With a relative pricing like that, I think people should be a bit more careful using these terms so loosely.
Verdict: 6/10
Aesthetics
And of course, its slipcovers come in several different colours in which the higher you pay – the nicer it looks.
At this time this is posted, the Klippan sofa covers come in:
2 Patterns (Glottra Multicolour and Marrehill Pink/Green)
2 Blended Fabrics, 65% Polyester 35% Cotton (Granan Black and Granan White)
3 Synthetic 100% Polyester (Vissle Grey, Vissle Green and Vissle Red-Orange)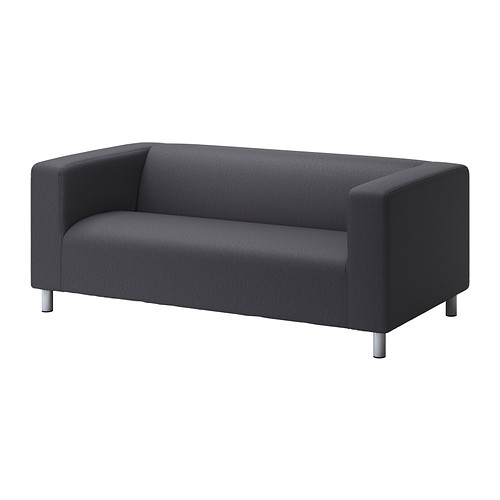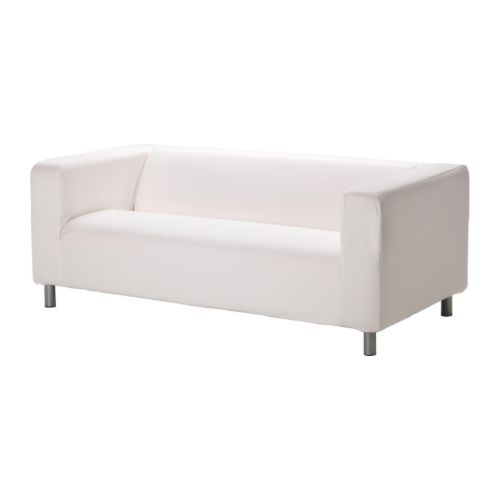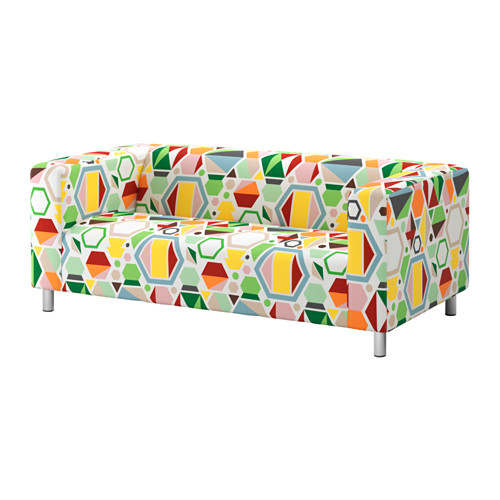 I can't say that these are the best colours but with the covers starting at $29 and the most expensive being $79 – it's no wonder people consider the Klippan to be so economical.
For those who want a more premium look, adding a $100 would get you a leather version (completely upholstered). It doesn't come with slipcovers though, but you can always DIY slip-on covers for the Klippan from our tutorial here. That way, you can take advantage of getting the replacement covers from IKEA, and interchanging looks between fabric and leather.
Verdict: 6/10 (fabric), 8/10 (leather)
Durability
Surprisingly, we've had our sofa for the past 5-6 years and it's still holding up strong.
And it's not as if we keep it in the office just for our guests to sit on, it's been napped on and slept on by our friends at night as well.
Yes, of course we changed the slipcovers and washed them often.
Despite what some reviewers say about some broken spring or two, we gotta hand it to IKEA for designing a pretty durable couch.
Verdict: 8/10
Hackability
For the most part we're very happy that we're able to easily swap slipcovers out with new ones – as I believe many other people would be. Aside from the Leather Klippan, the fabric slipcovers are easily machine washable so it's 10/10 for practicality.
The other simple modification for your Klippan sofa would be to unscrew the standard silver legs with wooden ones to make it look more vintage.
The most recent hack we did was to give it a bit of a tufting makeover, inspired by some of the more classic Chesterfield sofas. While we didn't tuft the entire sofa, we thought a more contemporary look with a single line of button tufts would be fine (and I was a bit lazy as well). Check out the finished product below.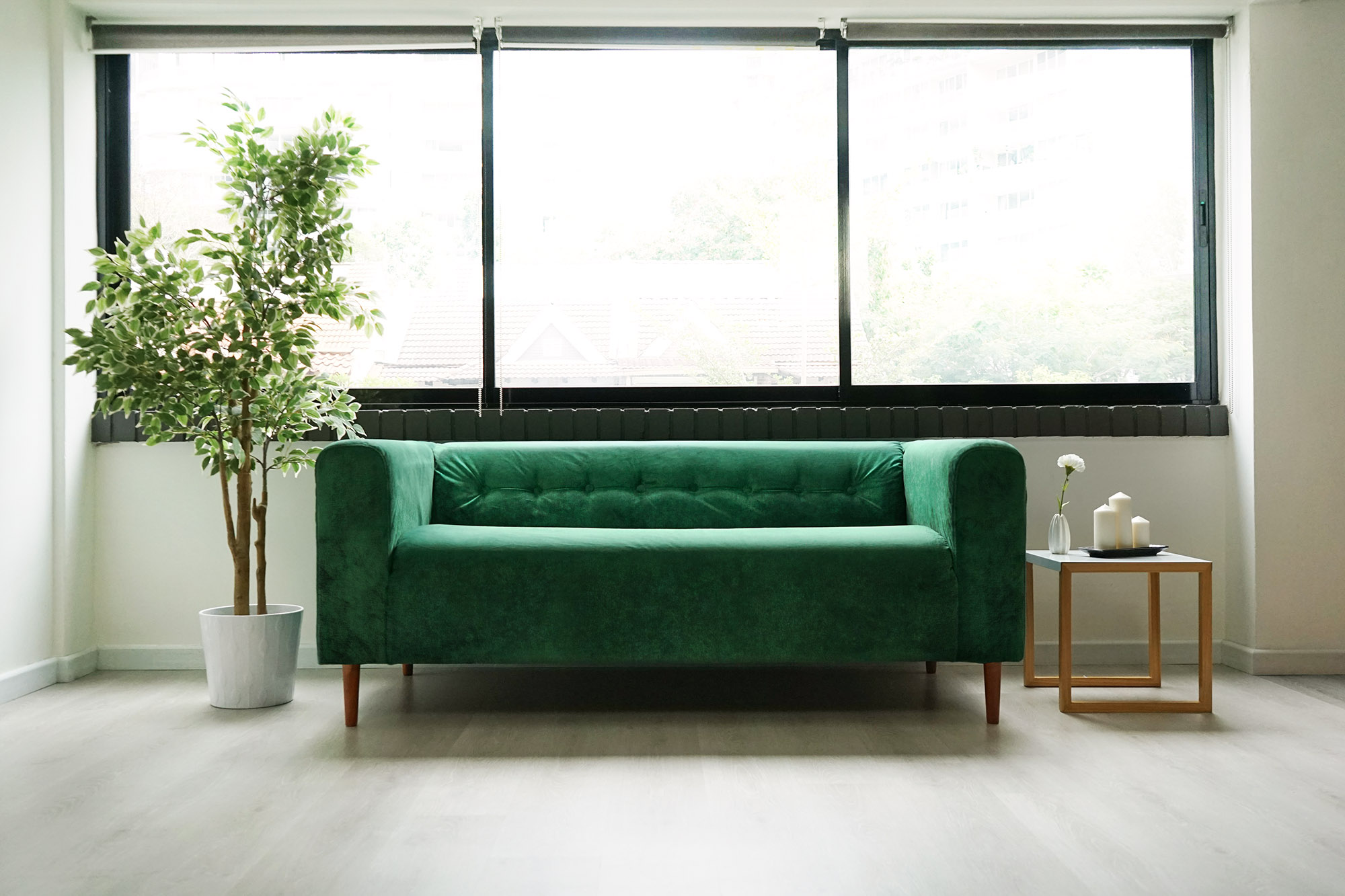 Verdict: 8/10
I love how affordable the sofa is, and hacking it to make it look so premium was extremely satisfying. It was a little difficult to do the tufting at first (I have zero experience mind you, nor am I good with DIY), but once you get the first one you'll get the rest of it done quite intuitively.
The IKEA Klippan is definitely quite an easy (and fun) to hack sofa.
Check out some other possibilities as to how simple covers (and leg swaps) can do so much to this basic IKEA couch.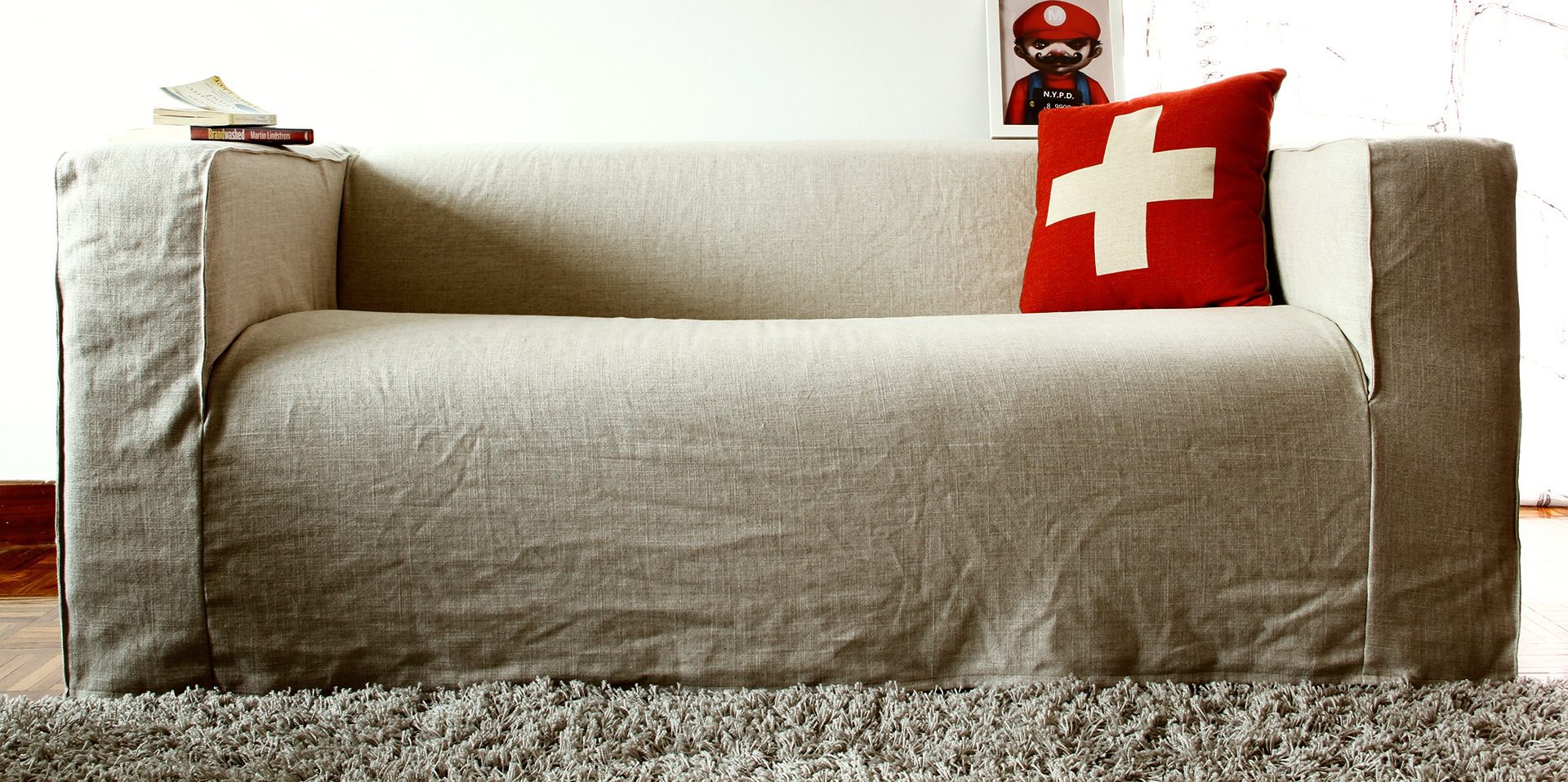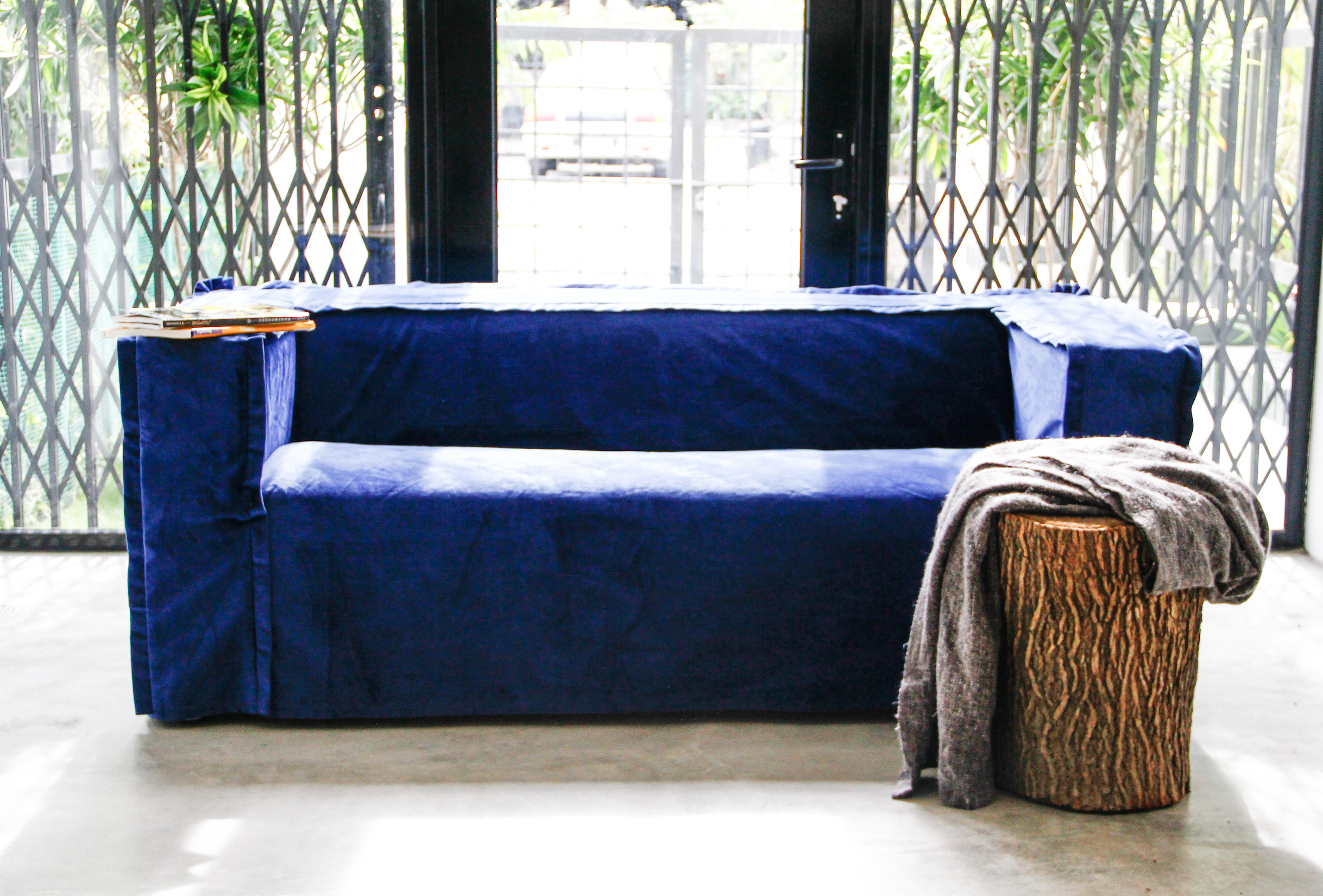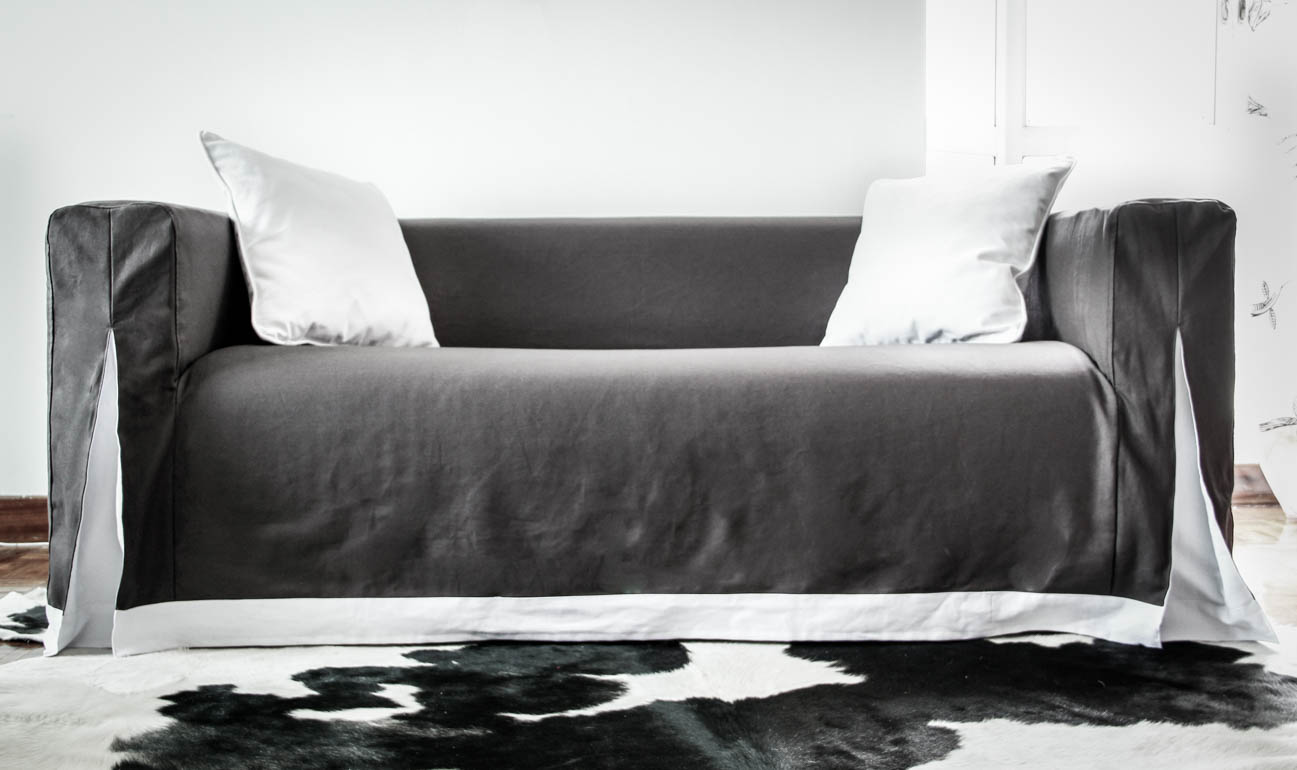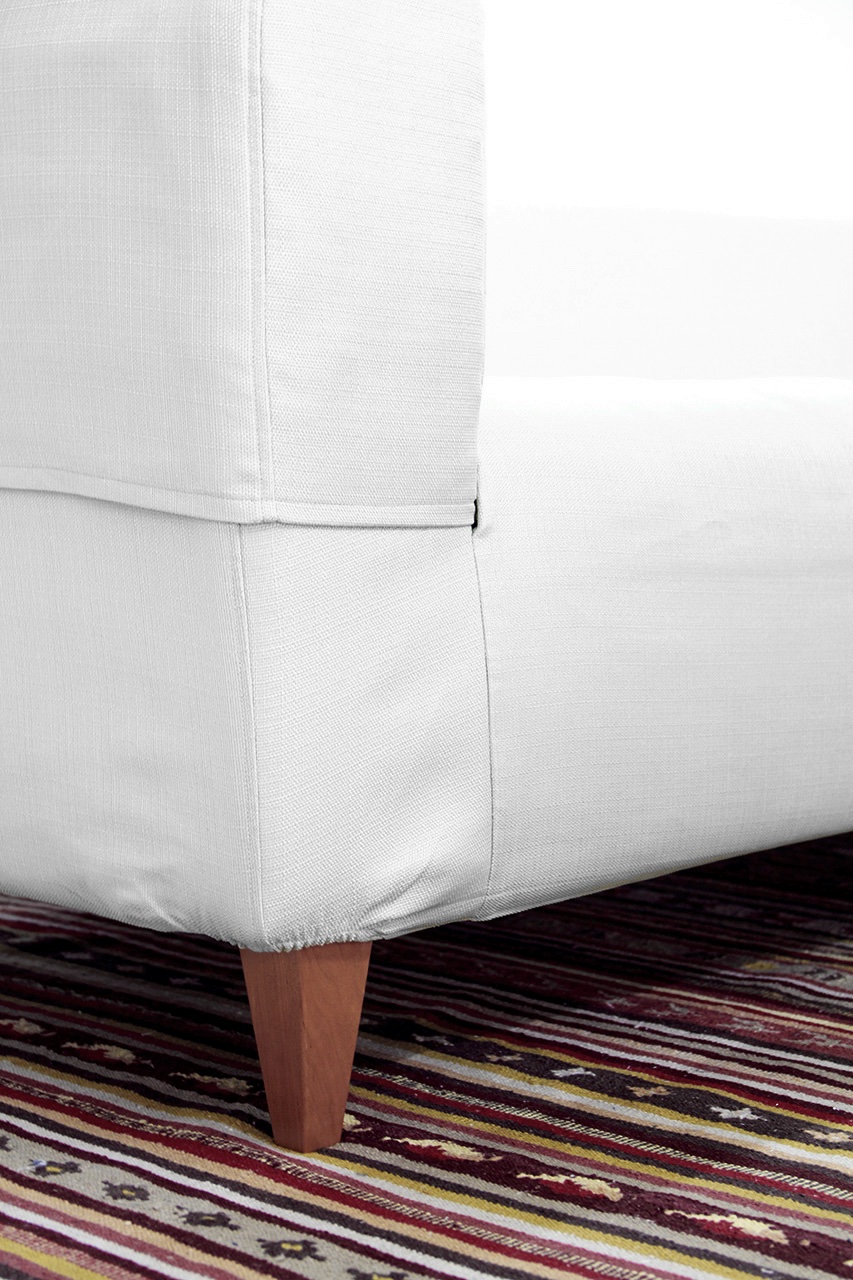 Overall Conclusion
At its most basic, the Klippan is indeed just a normal couch with no frills. But whatever you add on to upgrade it doesn't have to be expensive, and that's what I like about it – you create a sofa most suited for your living space and for yourself.
For that, I'd give it a final verdict of 8/10
Love it or hate it? Let us know what your thoughts are on the IKEA Klippan in the comments below!
If you've found this review helpful and want to find out more about other IKEA sofa models, click the button below for the best IKEA sofa reviews!