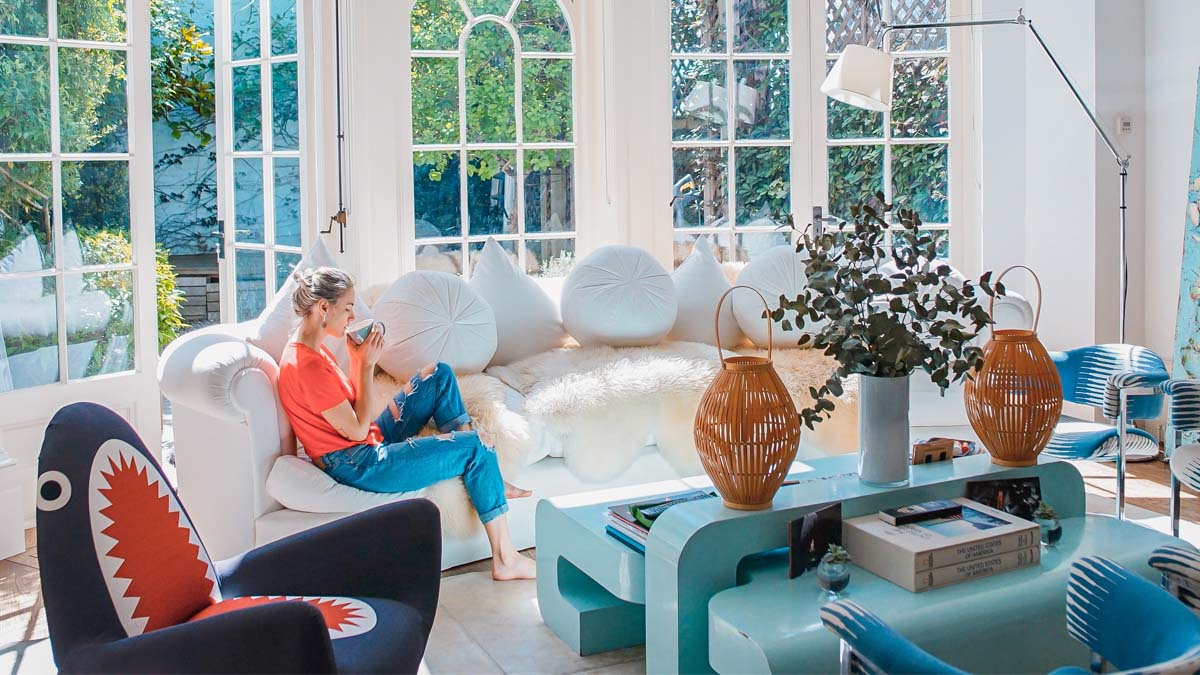 Our favourite interior design trends for 2022
Home decor and interior design trends come and go – and while we don't think you should stake your whole home on them, ideas to refresh your space are always welcome.
Personal taste and practicality are the key to creating a home you love, but incorporating your favourite elements from emerging home décor trends will make your house a truly inspirational living space. Here are some of our favourites we've spotted this year – which ones will you be bringing into your home?
Rich, bold colours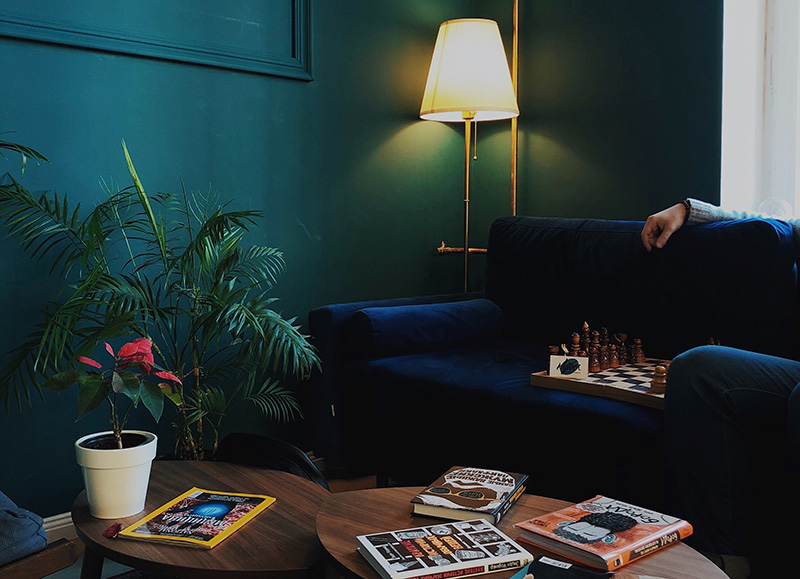 2022 looks will focus on making a big impact with bold and vibrant colour choices, and we're here for it! Expect an abundance of refreshing and reinvigorating greens, including striking emerald and understated hunter green. Pair these hues with beautiful shades of brown for a harmonious scheme.
Apart from green, there'll also be uplifting and cheerful tones like lemon yellow, tangerine, chinoiserie red, and bold pink to bring some dramatic flair into our lives.
To tap into this trend, dress a neutral sofa with a custom slipcover in a deliciously inviting hue that gives an exciting boost to a muted decor scheme. Pair bold seating with light and earthy soft furnishings for a more balanced finish.
A bright, deep, or intense shade used to craft an eye-catching accent wall can instantly accentuate the look and feel of the entire room. Art, indoor plants, and scatter cushions are also a brilliant way to infuse this hot living room trend into your interior environment.
Try a velvet sofa for instant luxe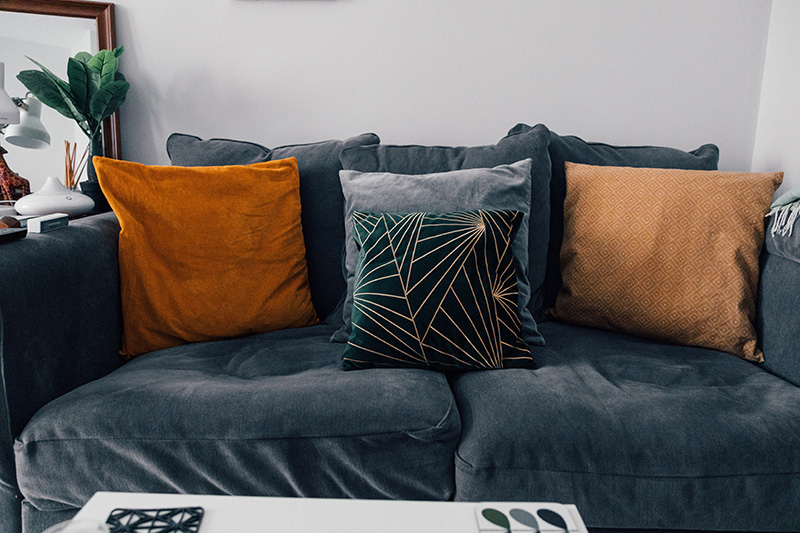 We love how velvet is continuing to be used in all sorts of interior schemes, adding a hint of luxury and adding visual weight and depth to living rooms and bedrooms. Velvet is also a great way to instantly add warmth to more minimal styles that could feel cold or unwelcoming.
Blend this luxe material into your interiors through the use of an upholstered bed frame, decorative cushions, or give an old couch that isn't really working for you an instant refresh with a gorgeous velvet slipcover. If you're looking for something eye-catching, let your velvet speak up in a single bold colour and balance the look with muted soft accents.
Natural materials and organic fabrics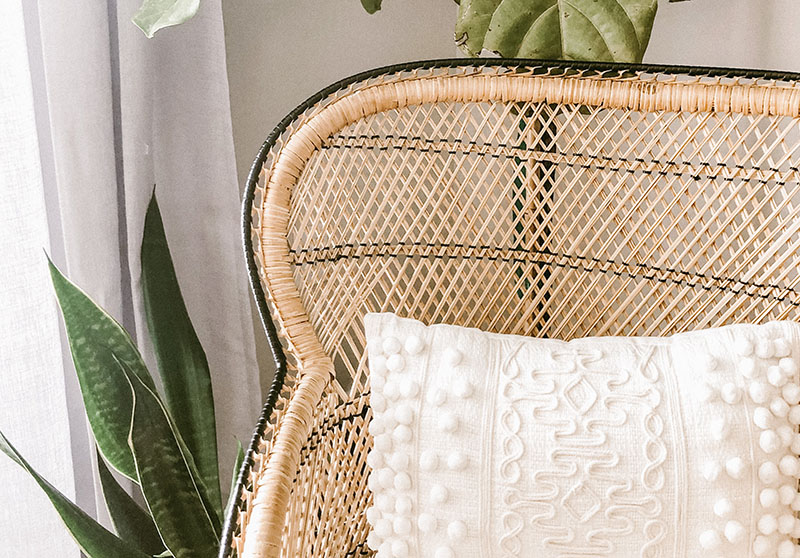 Natural materials will be all the rage in the coming season, especially in spaces like the living room. With homeowners seeking more sustainable and responsible living room ideas, expect to see an abundance of tactile materials such as wood, leather, stone and rattan or cane.
To showcase natural elements in the place that matters, incorporate materials and textures that encapsulate your surroundings – everything from natural fibres like brushed cotton, wool, linen and hemp to bamboo, cork and stone surface finishes will get you right into the scheme of things.
House plants continue to rule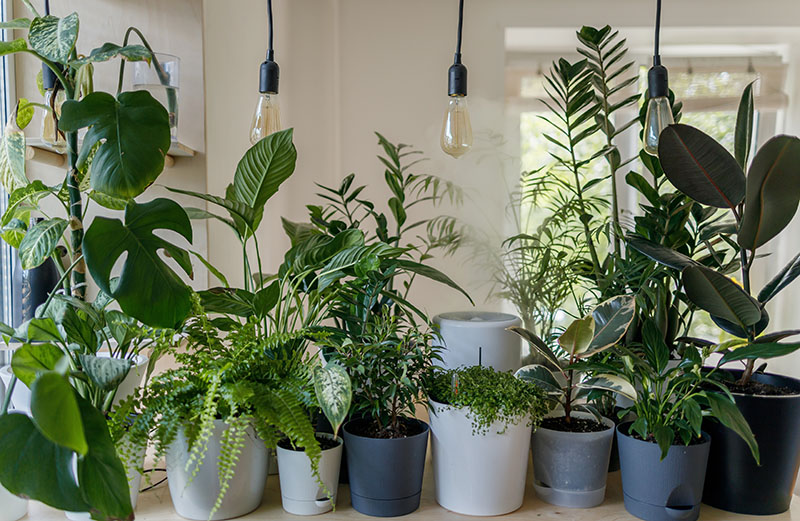 A desire for spaces that feel organic, calming, and uplifting will be at the forefront as homeowners continue to create homes that are both functional and aesthetically pleasing. As we become more aware of the relationship between our living spaces and our wellbeing, incorporating indoor plants, fresh flowers and foliage further champions the idea that we feel our best when connected to nature.
When it comes to interior design trends for 2022, big leafy plants provide a grounding, refreshing feeling and make great centrepieces in any room. From the perennially popular orchid and maidenhair fern to a more eye-catching prayer plant, indoor greenery brings a whole new dimension to living room decorating.
Black cabinets are back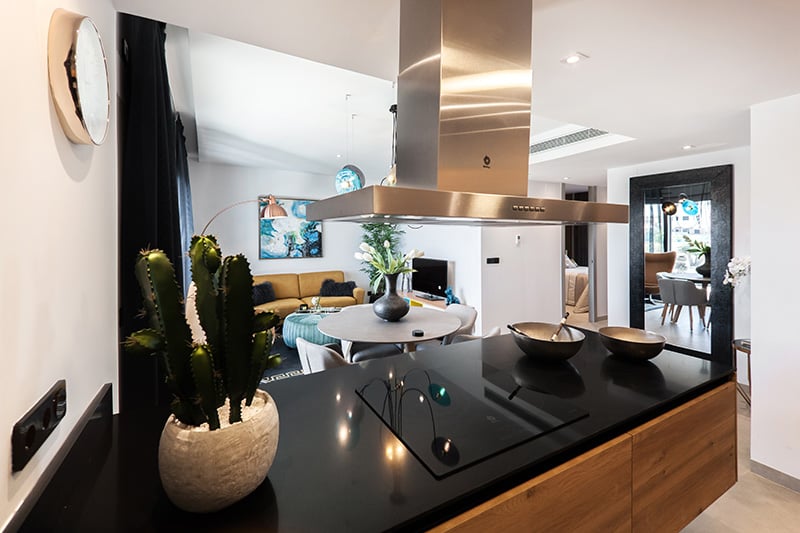 From black light fixtures to charcoal-hued kitchen cabinets and inky hardware – black is a classic that adds depth to more minimalist spaces. This rich, alluring, and never-goes-out-of-style colour allows you to create complementing and contrasting looks that lend flair to any room.
Team chic, elegant black accents with light, neutral-coloured walls and large sofas, as well as touches of gold for an added pop of contrast. Alternatively, use black as a backdrop for other moody hues such as dusty pink, hunter green, marsala red, or moody blue to create an enveloping vibe.
Gold hardware is having a moment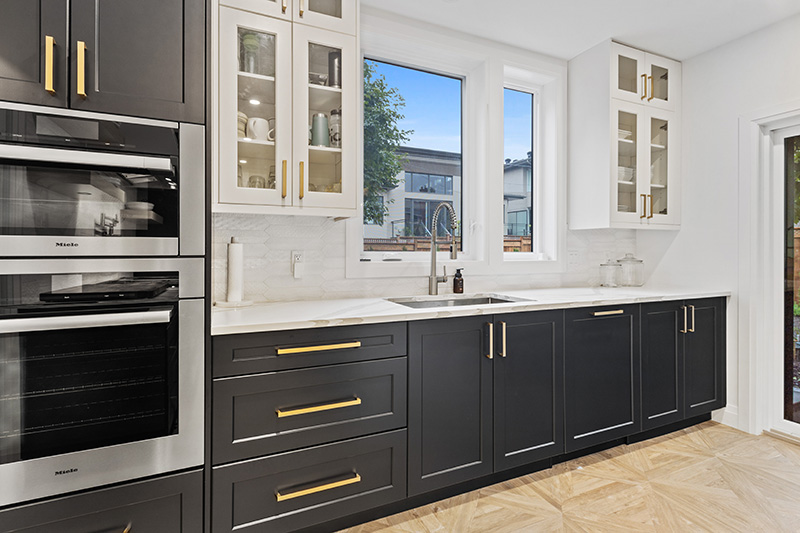 Need a subtle touch of elegance? Go for gold. It's making its return via gold cabinet hardware and gold kitchen handles – tiny touches that can elevate almost any scheme.
If you're not up to swapping out your hardware, try bringing the trend in with a gold photo frame, or gilt accents on sculptural vases, mirrors or lighting fixtures. A combination of gold metallic accents and soft furnishings in blush or emerald might just send you in a spectacular decor direction you might not have considered before. Gold also couples up beautifully with dark wood and velvet upholstered furnishings.
Which of these interior design trends will you be using in your home this year – or are you going for something else completely? Whatever you do, go with your heart and add the things that make you happy. (And ideally, they'd be machine washable too.)