Your sofa's great – it's comfortable, withstands weight and pressure well over the years and it's got a certain smell that you're so used to. However, when you stand back and look at it from a distance, does it occur to you that it could actually look better than its current tired state?
Transform it into a designer sofa! Easier said than done, you may think. And maybe so in the past, when making over a sofa would entail reupholstery (expensive) or DIY (tricky). But there's a hack that doesn't involve getting your needle and thread out. With our slipcovers, transforming a sofa has never been easier, especially with the new Comfort Works Signature Style slipcovers for top-selling IKEA models.
We know that having to disassemble your entire sofa just to change the covers is a tiresome task, especially for models like the Friheten, Manstad, Soderhamn, Karlstad and Kivik sofas. So our team has been working tirelessly on developing slipcovers that require zero disassembly. Zero!
Thanks to zippers located at all the right places, you don't have to disassemble your sofa to slip on the covers for that perfect fit. And where some models may have previously required multiple pieces for different seat cushions, now there will just be one slipcover for the whole seat! We've been able to reduce the time it takes to change slipcovers from 3-4 hours down to 20-30 minutes. We're really taking convenience to a whole new level here.
Design
Now that we've covered the practicality of our Signature Style, let's move on to the design part of these sexy slipcovers. Our team of sofa experts knows sofas like no one else, and they use their knowledge of sofas and design trends to find the best look for each IKEA sofa model. Each model-specific Signature Style makes the sofa look like the best possible version of itself.
We have two Signature Styles: Signature Farmhouse and Signature Modern.
The Signature Farmhouse style provides a look that's more traditional and relaxed. What usually comes with the Signature Farmhouse slipcover is oversized flanges around the cushions and also a long skirt, sometimes pleated, that reaches the ground. These details add a softer, more traditional look to a sofa.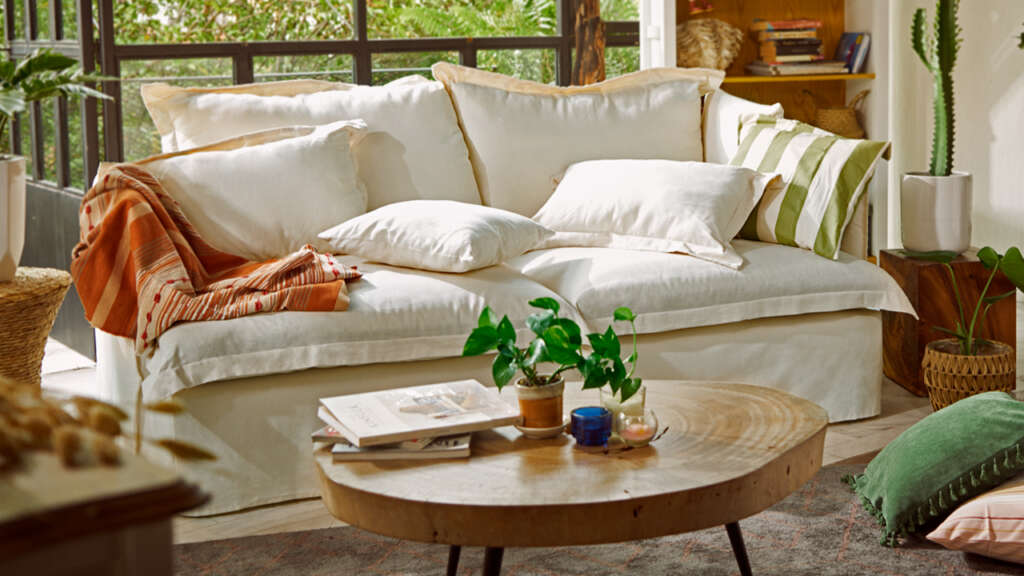 The Signature Modern style offers a more contemporary design that fits in with stylish interior designs. It's more sleek, making the most of clean lines and geometric shapes, sometimes with accent seams or piping for a more structured and clean look.
Either way, you'll still be getting a designer sofa so there's no cons to your choice!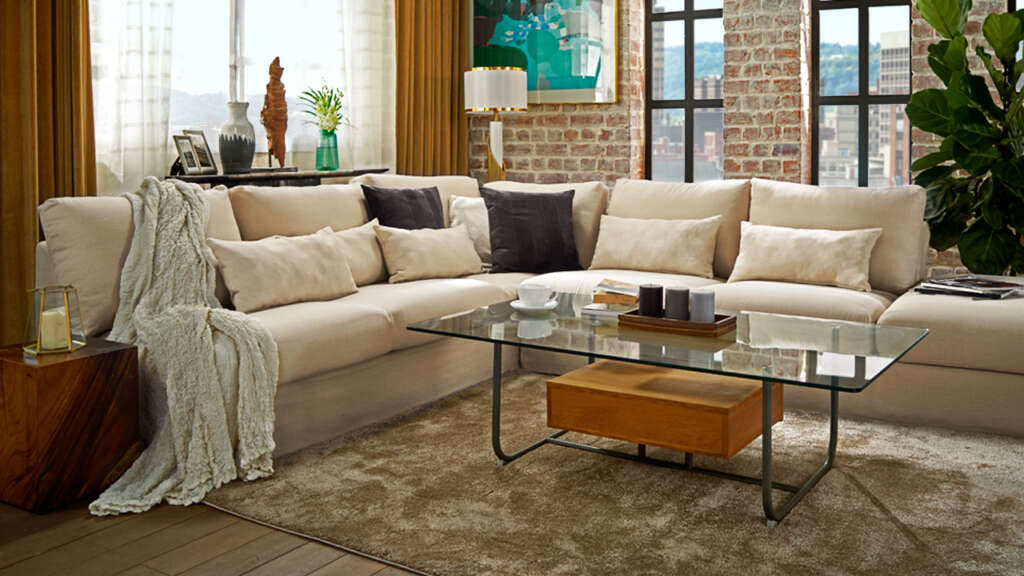 Fabrics
With over 70 fabric styles and colours on our site, be prepared to be spoilt with choice.
Our fabrics are categorised into different collections based on every household's unique needs. We have the Sustainable Collection made for people who want something more eco-friendly; Pet-friendly Collection for families with messy pets; Hypoallergenic Collection for consumers with sensitive skin; Performance Collection for active families where accidents are prone to happen and lastly, a Starter Collection with affordable fabrics for sofa slipcovers.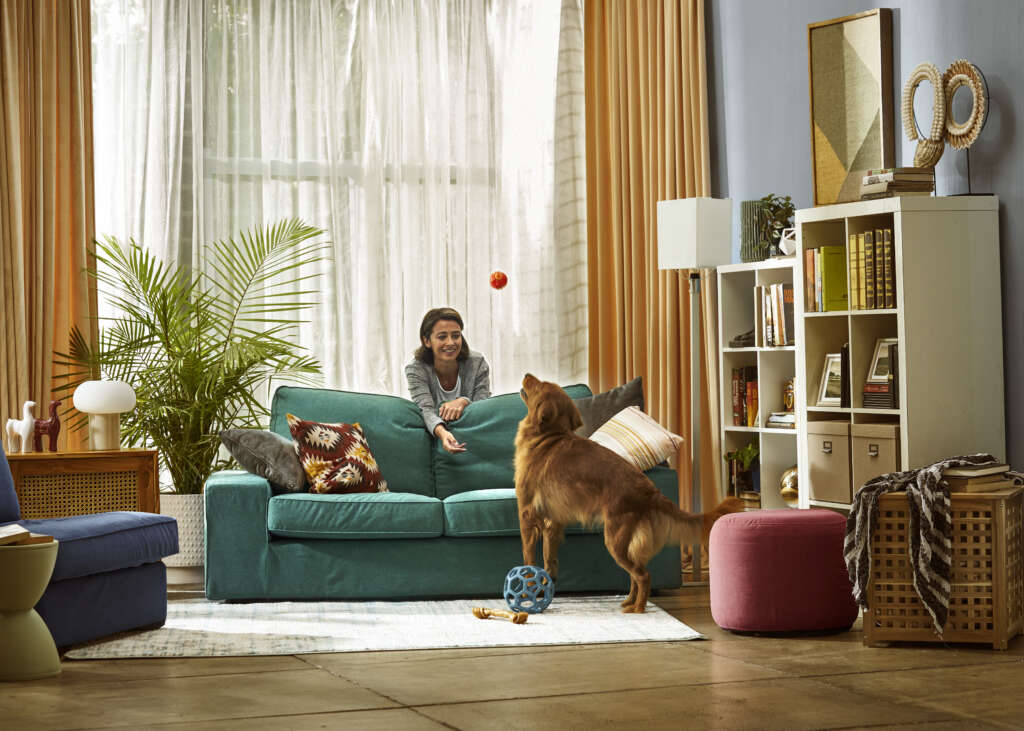 Ranging from breathable linen and soft chenille to cosy velvet, there is a slipcover for every season of the year. Whether you prefer a little more texture to your couch slipcover or just one that's smooth to the touch, the customisation is all in your hands based on the choices that Comfort Works offers.
As for colours, we've got the calmest cream to vivid amber and everything in between. No matter where your tastes lie on the spectrum, there's got to be something for you.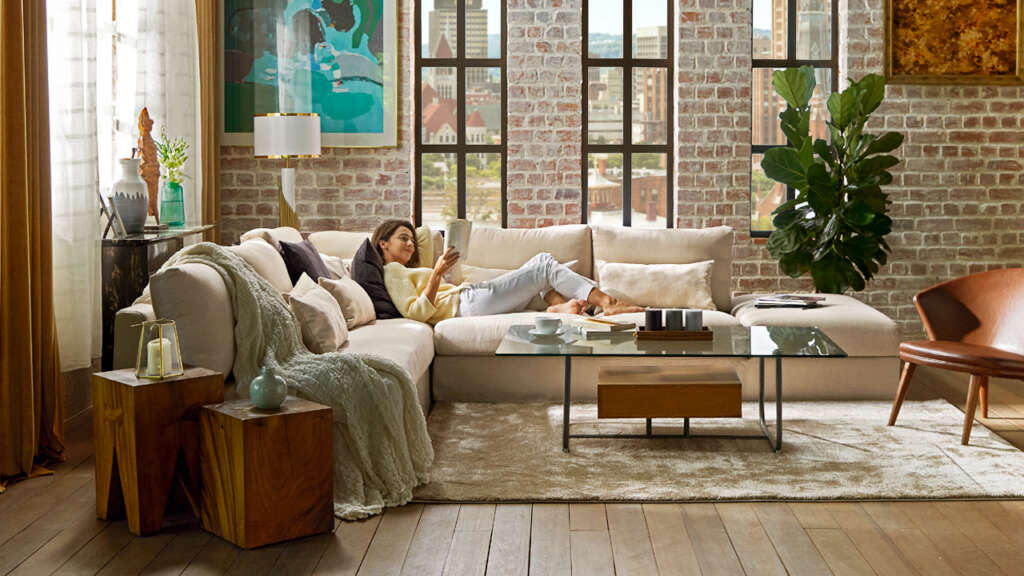 OEKO-TEX Standard 100
Plus point: Did you know that the natural fabrics we offer are now officially certified Standard 100 by OEKO-TEX? This includes the Brushed Cotton, Cotton Canvas, Pure Linen and Everyday Linen fabrics. Free from harmful substances, these fabrics are more skin-friendly and harmless for human health.
Ready to take a step further?
Order up to 8 free fabric samples first for a test run before making a purchase on the entire slipcover.
Having your own designer sofa without the sky-high price tag isn't difficult at all, is it?