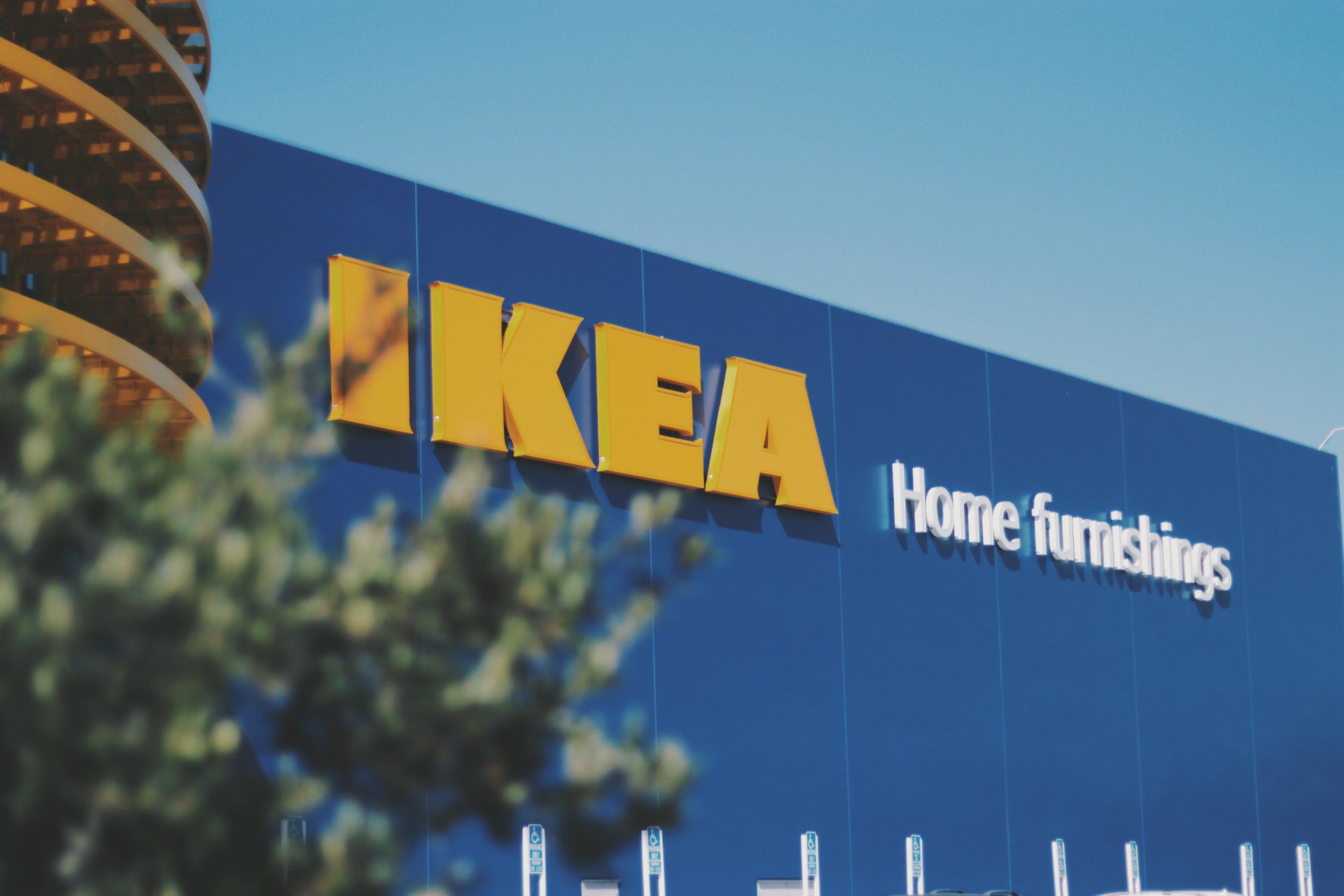 Can you remember life before IKEA? Neither can we.
While we can't imagine how we ever survived home life before everyone's favourite Swedish furniture store came about, we cannot stop raving about these amazing IKEA finds that make life so much easier. 
So without further ado, here are our top 10 IKEA finds which we think should be yours too:
1. The IKEA MULIG clothing rack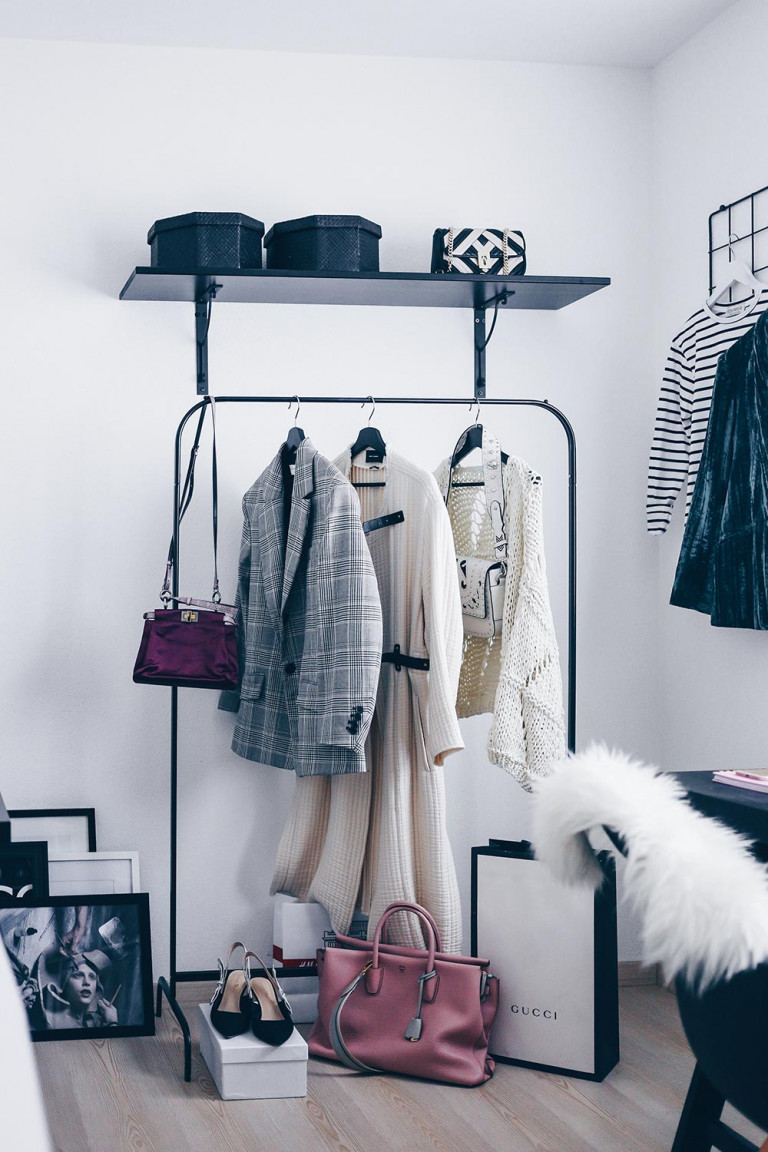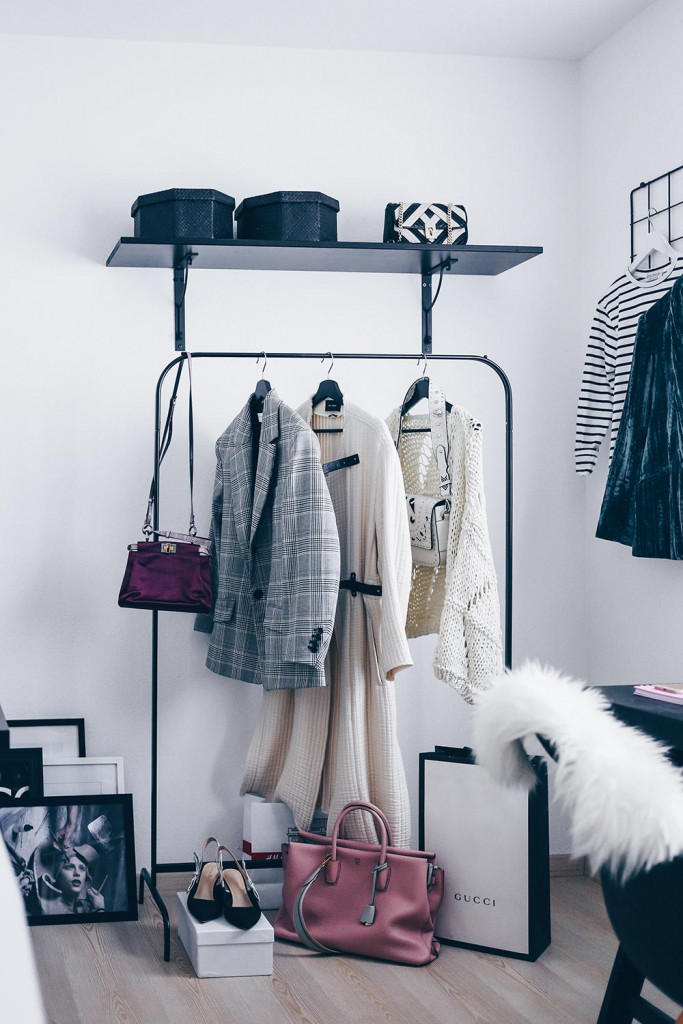 In an ideal world, we would separate our whites and colours for laundry day and place our folded laundry back where it belonged right away. 
But this is the real world, and we all have that one designated chair where clothes get tossed on.
Swap that chair for one of the popular IKEA finds out there: the IKEA MULIG Clothing Rack. Now you can hang up the clothes that you intend on wearing again (like that pair of jeans you never want to wash) and keep them in plain sight. 
Not only will your room look good, but it can also be a rack for you to place tomorrow's outfit so you don't need to waste time digging through your wardrobe!
2. The IKEA GLADOM Tray Table
Need a no-frills side table that's really affordable? Look no further than the IKEA GLADOM Tray Table. It's a steal at just $19.99 and comes in four chic colours that are bound to suit any home's interior. 
It gets brownie points for the fact that it also doubles up as a tray for serving guests with.
3. The IKEA STOCKHOLM Tray
You might think you don't need a tray in your home, but then again you've never met the IKEA STOCKHOLM wooden tray. Sure, a tray's basic responsibility is transporting dishes or drinks to a guest. 
However, there's more to a tray's job than just that. You can place knick-knacks on it and call it home decor. Or you could place your carafes of cooking oil and assorted condiment bottles on it, and it'll magically make your kitchen counter look a whole lot neater (and prettier). 
You could also use it to place your coffee and toast, and have breakfast in bed without the risk of spillage. We won't judge if it looks so good that you end up Instagramming that. 
4. The IKEA SY Iron-On Hemming Strip
Imagine this scenario: you just bought a pretty set of curtains for your new home, and you're extremely excited to put them up and admire them.
You do the deed, only to find that they're a little too long and they now look frumpy. You don't want to remove them and bring them to the tailor, but at the same time you don't want to cut it yourself and risk ruining it.
Sound familiar?
Well, IKEA has a solution for you in the form of the IKEA SY iron-on hemming strip. This genius invention is essentially a strip of sticker that you can iron on, hemming your curtains to its desired length. 
Don't tell anyone, but we're having fun using these strips on just about anything else that needs hemming — like clothes.
Who needs a tailor now when you can do it just as easily without sewing skills?
5. The IKEA 365+ Carafe With Stopper
If you find yourself not drinking enough water throughout the day, one solution might be this pretty and minimal carafe from IKEA.
We love the IKEA 365+ Carafe With Stopper at home or in the workplace, and the cork stopper that comes with the glass carafe keeps dirt from going in and water from spilling out.
You don't have to stop at just water too. You can fill this with infused water, cold-brewed tea, a summer punch — the possibilities are limitless.
Also, having this around at home is great for when guests are around, and you can show off how you're acing this thing called adulting. After all, an adult that has a water carafe at home must have it all together, right? (The answer's 'yes'!)
6. The IKEA KRISPIG Cake Carrier
Believe us, you'd never think that you needed a cake carrier until that delicious sponge you just baked gets squished during the commute to the lucky person you're sharing that with.
Enter the IKEA KRISPIG Cake Carrier, a dedicated cake carrier that's designed to keep your baked treasures safe and sound until it's time to dig in. 
This genius invention comes with a two-sided base tray: A smooth surface for large cakes, and a ridged surface that's perfect for smaller baked goods such as cupcakes or pastries.
When you're not transporting your cakes around, the Krispig also makes for a pretty serving tray.
7. The IKEA SAXBORGA Tray
Hands up if you're guilty of misplacing your jewellery items.
Get them organised with the IKEA SAXBORGA Tray, a pretty cork tray set that cleverly holds your little jewellery pieces.
It makes your vanity area look more organised, and is also perfect for carrying around should you need to bring your items to the bathroom or living room — whichever space you normally use to get ready for the day ahead.
8. The IKEA TEKLA Dish Towels
It's affordable, it gets the job done, and it looks good.
That's what we love about the multifunctional IKEA TEKLA dish towels. If you haven't gotten a bunch of them already, you definitely should — they should be on your list of kitchen essentials you can't do without it. 
They're made out of 100% cotton and are extremely absorbent, making them the perfect reusable cloth rag to have on hand in a zero waste kitchen to quickly wipe up spills and messes.
9. The IKEA SORTERA Recycling Bin
So you want to start recycling — congratulations!
Now all you need are bins to get your waste sorted at home. IKEA has designated recycle bins for you to purchase, and one of our favs are the IKEA SORTERA Recycling Bin which comes with cleverly-designed lids that make the bins stackable.
The best part is, even when stacked, you can still access the bottom bins thanks to its folded lids!
Even if you don't use these bins to separate recycled goods, you can store other things in them from children's toys to hardware tools. 
10. The IKEA FRAKTA Bag
Few will disagree, but the IKEA FRAKTA bag is perhaps one of the greatest IKEA finds ever produced. This blue bag is so iconic, even fashion brands have turned it into a fashion statement. 
Style aside, there's a reason why this bag sells so well — it's durable, spacious, waterproof and extremely hardy. The straps are wide enough that you don't cause welts on your shoulder from the heavy load, and you can easily wash and store this away if it gets dirty. 
Bring it to the beach, use it when you're moving houses, or even to carry laundry -— the IKEA FRAKTA can do it all. 
Love these IKEA finds as much as we do? Get more IKEA inspiration with our FREE Timeless Living: How To Design A Classy IKEA-Inspired Home ebook: