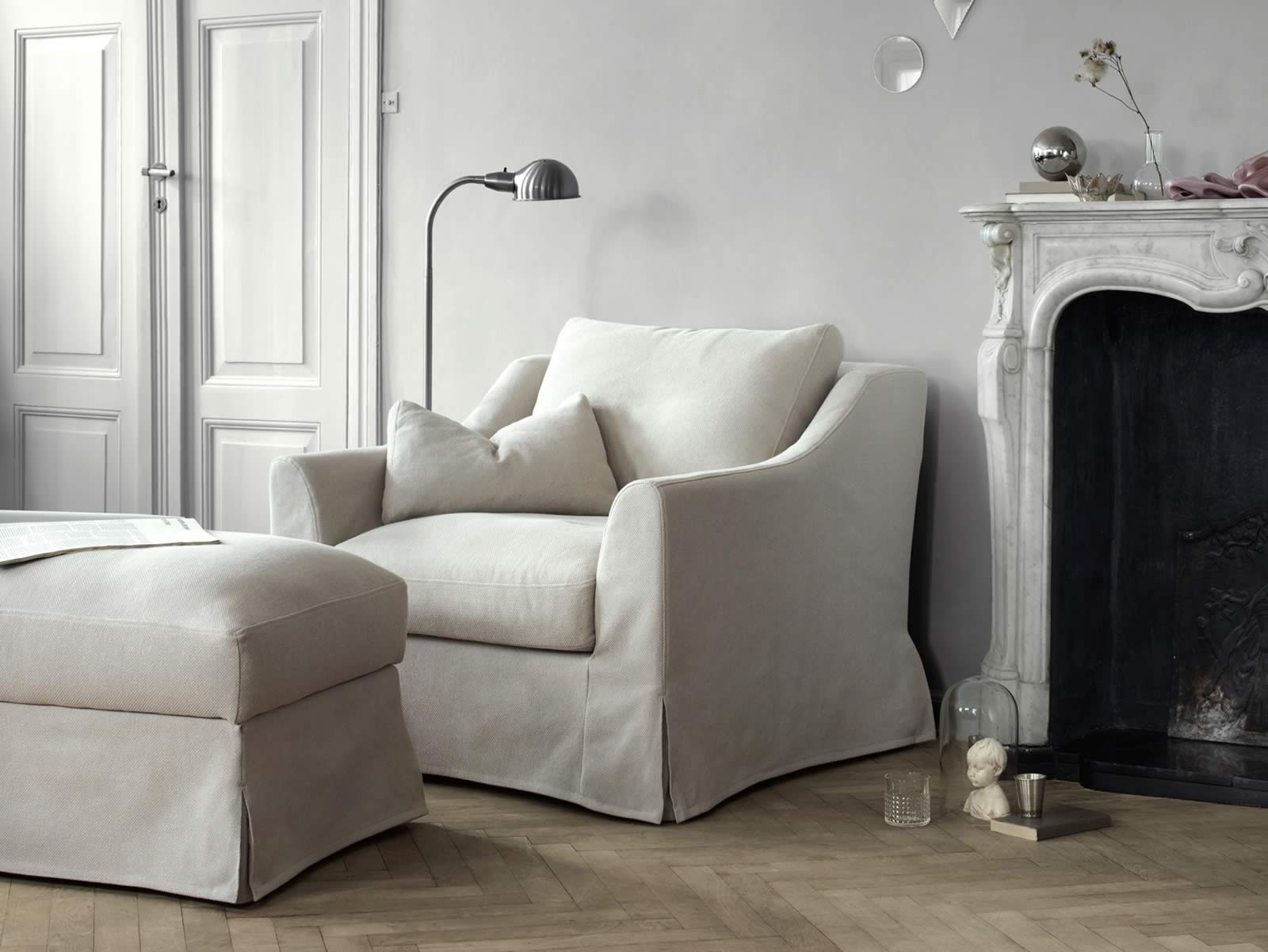 Reviewing the New IKEA FÄRLÖV Sofa Series – Back to Basics
Replacement Farlov sofa covers available now on our shop! Click the image to get yours today 🙂
The Farlov Sofa showed up as a tiny blip on our radar when sent us a link of it on the IKEA USA website in January this year. There was no indication of when it would be available in our local store and there wasn't much news on it online either. Even now, the first image on Google is a tiny, low res product photo from IKEA Egypt.
Imagine my surprise when I dropped by IKEA to buy a squeegee (as you do) and spotted this shiny new fresh face among the Ektorps, Kiviks and Norsborgs.
Overview
The Färlöv series has 5 family members so far:
1) Armchair

2) 2-seat / Loveseat
3) 3-Seat / Sofa
(looks like they pulled a Kivik on us again – 2 sofa models that look similar but the 3-seater is just wider than the 2-seater)
4) Sectional Sofa in either the 3+2 or 2+3 Configuration
5) Footstool / Ottoman with storage
Comfort
It looks like it should be something you can just sink into, and I tried to do that, I really tried. I only realized why when I came home and looked at photos of the Färlöv sofa on the website – the cushion in the showroom was flat, what we in the slipcover business call a standard box cushion. Meanwhile the photos on the IKEA website show that the Farlov's seat cushions are supposed to have a slight dome-shape. The Farlov hasn't been out for long, so even I know that the cushions aren't supposed to flattened so quickly, especially in comparison to the other show units.
I'm awarding some points for the sheer depth of the sofa itself. Like the Soderhamn, it has a large back cushion layered with a smaller lumbar pillow. Very tall people will love this sofa because you can sit all the way inside when you read your Hemingway and Tolkien novels.
The sofa cover's material though, is something my mother would like (and I say this with love). It's a blend of cotton, polyester, and 16.5% linen, so it's not bad for an Ikea slipcover!
Rating: 7/10
Aesthetics
Only two fabric colours are available at the moment, namely Flodafors Beige and Flodafors White. Whoever designed this clearly thought that if someone wanted a traditional slope armed sofa, they'll only want traditional colours for their slipcovers, so white and beige it is!
Just… no. You know IKEA designers, we're always yelling at you for coming up with crazy fabrics for your Klippan, but a little creativity would have been nice for the poor Farlov, but no, you put it in the beige/white corner.
And then I remembered why the Farlov sofa looked so familiar. A slope armed slipcovered sofa with corner pleats and double layered back cushions? Why, that sounds like…
The Ikea Farlov sofa series is a DUPE for Restoration Hardware's Belgian Classic Slope Arm Slipcovered collection. Slightly different armrest shapes, but the general look is there. Okay, I take it all back now. The RH sofa starts from US$2095 and that's probably just with a basic poly-cotton slipcover.
Another close relative is the Pottery Barn York Slope Arm slipcovered sofa collection, which starts from US$1499 in the loveseat size.
The original Farlov sofa cover options are lackluster, but the sofa's shape and style is pretty on point and classy. I especially like the banana-shaped armrest fronts like the super chic Ikea Holmsund sofabed. If you're interested in custom slipcovers for the Farlov in a variety of fabrics, we're making Farlov Sofa Covers!
Rating: 8/10
Price
Currently, the Färlöv armchair is priced at AU$449 on IKEA Australia's website, but it's US$399 for our American friends. This puts it on the pricier end of the IKEA sofa spectrum and on par with the Stocksund armchair, another favourite among those who love the traditional style of their sofas. Meanwhile, the Färlöv 3-seat sofa is AU$899 in Australia and US$699 in the US. It's almost twice the price of the people-pleasing Ektorp sofa.
That being said, it's incredibly affordable compared to the Pottery Barn and Restoration Hardware sofas mentioned in the previous section. If you're a fan of the modern farmhouse trend but don't have an Amex Centurion card, then the Farlov is your best bet.
Rating: 8/10
Durability
I've said it already, but it bears repeating. The seat cushions for the Färlöv sofa and armchair in the showroom paled in comparison to almost all the sofas on display. I use the word "almost" because I'm still refusing to sit on the hideous Vallentuna. The foam insert was already flat – how is that even possible? We can only hope that the slipcover is super durable.
On a separate note, we've been seeing a rise in the the use of polyester-cotton blended with other materials in Ikea's slipcovers, resulting in what feels like a thicker, sturdier material. We already saw the exit of the well-loved Blekinge White, could this be a sign of things to come?
Rating: 6/10
Hackability
Slipcovered? I'm already imagining this with a ruffled back cushion for someone's walk-in wardrobe. Or give it some contrast piping to emphasize the armrest fronts and seat cushion.
Legs? It's the same old bolt size that's used in many of the Ikea sofas, so it'll be easy peasy to DIY some velcro and put a snug fit velvet slipcover on the Farlov armchair, then swap out the original legs for our replacement sofa legs for a super sleek look. Done and dusted!
Rating: 7/10
Overall Conclusion
Verdict: 7.2/10 – Not too shabby(-chic)!
The Farlov series from IKEA is for those who want to graduate from the basic Ektorp. While it's a little pricier than many other IKEA options, its traditional shape is timeless and slipcovered style makes it easy to keep clean and really go the distance.
Have you checked out the IKEA Farlov sofa yet? Share your thoughts with us in the comments!