Welcome to the ultimate guide and resource for the IKEA Vimle sofa series – find sizes, dimensions, reviews, slipcovers, assembly instructions and more here.
Maybe you're searching for the perfect sofa and need a little help. Maybe you've already decided on the Vimle and wanted more information. Maybe you already own a Vimle and your house guest decided to spill coffee on its hard-to-find slipcover.
In this cheat sheet, we'll help you with all of that.
If your questions aren't addressed here, feel free to contact our support staff at info@comfortworks.com.au.
STATUS CHECK.
Status: Sofas and slipcovers are still available from IKEA in some parts of the globe.
Slipcover: Vimle slipcovers slipcovers available from Comfort Works.
Cool Factor: Versatile, wide, durable and a contemporary sofa. Being super modular, you can create a perfect combination for your living space by using various modular pieces.
Ugh Factor:  Tall and thin armrests.
Measurements:
Vimle Footstool: W- 73cm D- 98m H- 45cm
Vimle Loveseat: W- 171 cm D- 98m  H – 80 cm
Vimle Sofa: W- 241 cm D- 98m  H – 80 cm
Vimle 2 seater with Chaise: W- 252 cm D- 98m  H – 80 cm
Vimle Corner Sofa (2+3): W- 249/319 cm D- 98m  H – 80 cm
INSTRUCTION MANUAL.
Want to know how to assemble a Vimle sofa?
Click on the respective model below to download their Assembly Instructions
OUR REVIEW
The Vimle series is simple, comfy and extremely elegant. Given its modular nature you can fit this sofa in different living rooms and adapt it to different decoration styles.  This sofa has a solid structure and even though it's a modular sofa, when you combine the pieces you have the feeling that the sofa is stable.
Easy to sit, lie or take a nap on! Read our full review of the Vimle sofa here.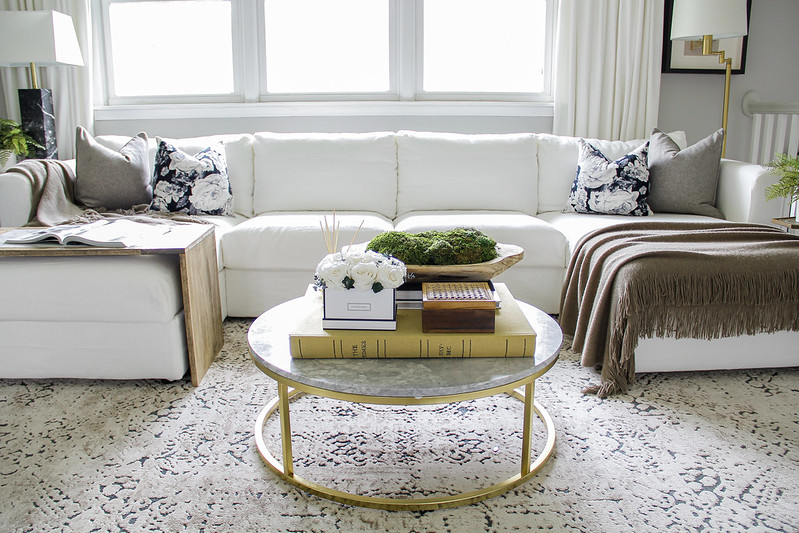 Although the sofa has been discontinued in many regions of the world, Comfort Works is still producing replacement slipcovers for the IKEA Vimle.
For more customisation options, get in touch!
MORE INFORMATION
Reflect Interiors – Reviewing the Vimle Loveseat
A Pop of Pretty Blog – IKEA Vimle Sofa Review
Comfort Works – Reviewing the IKEA Vimle sofa – a new bestseller?