Welcome to the ultimate guide and resource for the IKEA Norsborg sofa series – find sizes, dimensions, reviews, slipcovers, assembly instructions and more here.
Maybe you're searching for the perfect sofa and need a little help. Maybe you've already decided on the Norsborg, found one on Craigslist or Ebay and need more information. Maybe you already own a Norsborg and your house guest decided to spill coffee on its hard-to-find slipcover. Or maybe your in-law's are coming to town and you want a more grown up looking slipcover. In this cheat sheet, we'll help you with all of that.
If your questions aren't addressed here, feel free to contact our support staff at info@comfortworks.com.au.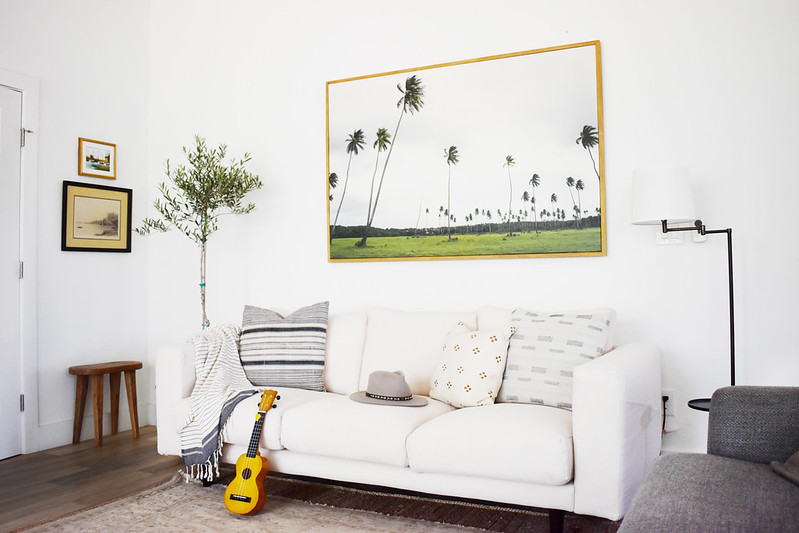 QUICK CHECK.
Status: Sofas and slipcovers are still available from IKEA in some parts of the globe.
Slipcover: Norsborg slipcovers slipcovers available from Comfort Works
Cool Factor:
1. Super modular sofa with many pieces that can be separated and/or combined to create various configurations.
2. It has armrest pockets at the side so now you can have your magazines, remote control and iPad close by your side
Ugh Factor:  Uncomfy and a bit hard seat cushions as compared to its successor, the Kivik.
Measurements:
Norsborg Three-seat Sofa Cover – Width: 213cm Depth: 88cm Height: 85cm

Norsborg Two-seat Sofa Cover – Width: 153cm Depth: 88cm Height: 85cm

Norsborg Chaise Cover – Width: 110cm Depth: 157cm Height: 85cm

Norsborg Corner Section Cover – Width: 88cm, Depth: 88cm, Height 52cm 
Comfort Works also makes Norsborg covers for three/two seater section , chaise section and armrests separately
INSTRUCTION MANUAL
Want to know how to assemble a Norsborg sofa?
Click on the respective model below to download their Assembly Instructions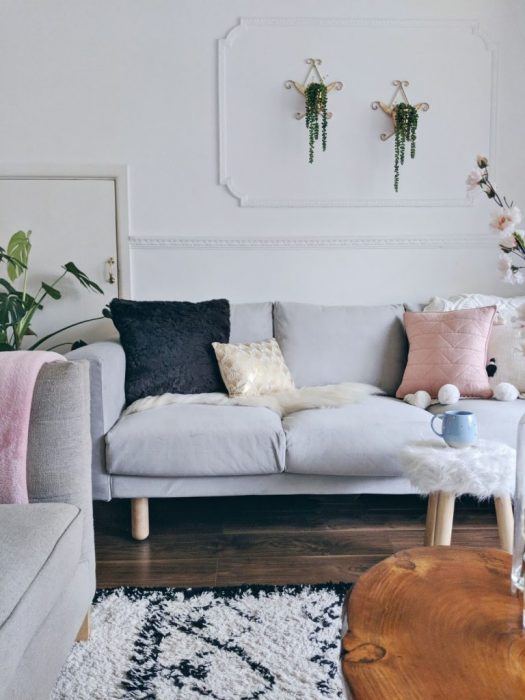 OUR REVIEW
Considered to be the hybrid sofa that's somewhere in-between the immensely popular Karlstad and Kivik sofas, the IKEA Norsborg doesn't live up to the expectations created by its successors. Super deep seating makes it a bit uncomfortable for those shorter folk.
Nevertheless, it a an extremely modular series and can be made into any number of configurations depending on house space.  If you're after a very Scandinavian looking sofa and wish to impress friends without them staying too long in your home – this is the sofa to get
The legs themselves are hackable and can be can swapped out for slim mid-century inspired sofa legs which for a whole different look.
Also at Comfort Works, we made custom Sofa covers  in long skirt for one of our customers giving the IKEA Norsborg a complete new look, check it out below:
Although the Norsborg has been discontinued in many regions of the world, Comfort Works is still producing replacement slipcovers for the IKEA Norsborg. For more customisation options, get in touch!
MORE INFORMATION
Apartment Therapy –  The best and most comfortable Ikea sofas
Slant – IKEA Norsborg Review
Hey Mama Blog – Comfort Works Ikea Norsborg Sofa Cover Review
Comfort Works – Reviewing the Hybrid sofa : Norsborg