Welcome to the ultimate guide and resource for the IKEA Manstad sofabed – find sizes, dimensions, reviews, slipcovers, assembly instructions and more here.
Maybe you're searching for the perfect sofa and need a little help. Maybe you've already decided on the Manstad, found one on Craigslist and need more information. Or maybe you already own a Manstad and your house guest decided to spill coffee on its hard-to-clean upholstery.
In this cheat sheet, we'll help you with all of that.
If your questions aren't addressed here, feel free to contact our support staff at info@comfortworks.com.au.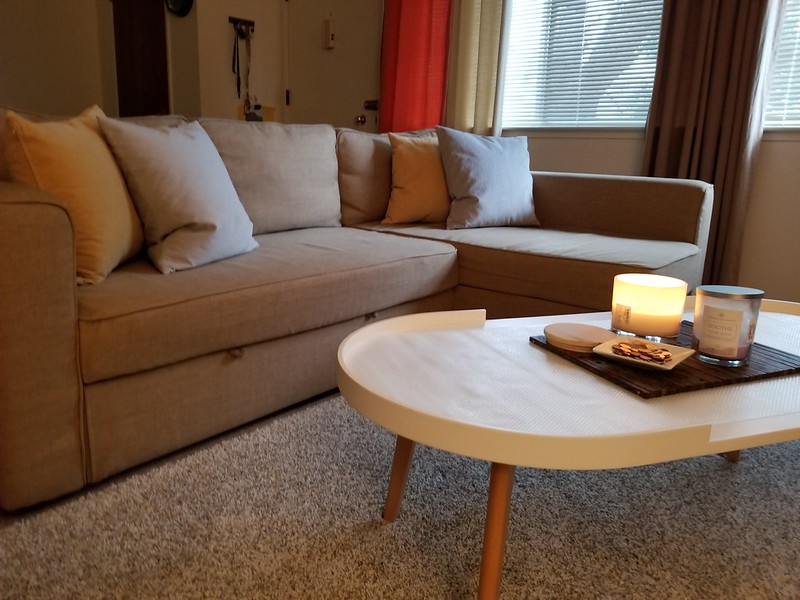 Status Check.
Status: Discontinued from Ikea.
Slipcover: Custom Manstad Sofabed slipcovers available from Comfort Works
Measurements: W240 x D90/155 x H73 cm
Cool Factor: Spacious, comfy and comes with easily accessible chaise storage.
Ugh Factor: Harder to clean than most IKEA sofas as it doesn't come with slipcovers by default.
Instruction Manual.
Want to know how to assemble a Manstad sofabed?
Download the Assembly Instruction Manual for Manstad Sofabed.
Our Review.
One of the sectional sofa bed models with under-the-chaise storage compartments. The additional storage space and the pull-out bed make this one of the best space savers for those with not much living room real estate. Seating-wise it is quite comfortable with its 3 back cushions.
You can also change the sides of the chaise to either left or right to change up the layout of your living room as you see fit.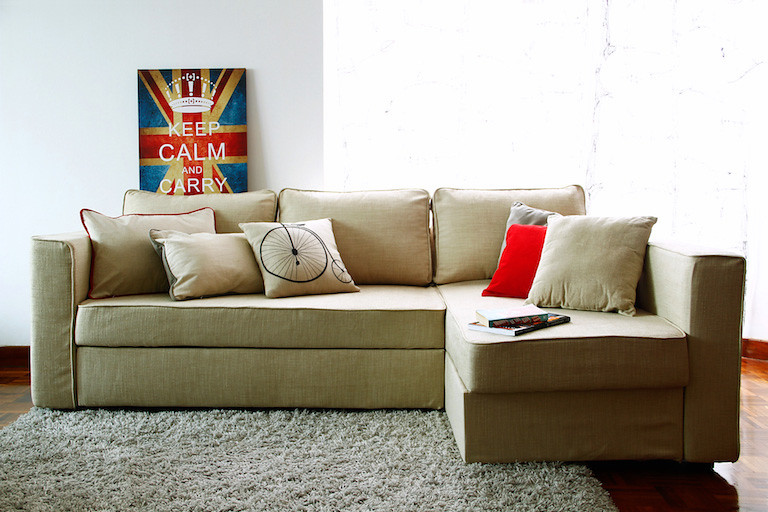 Although the Manstad has been discontinued in IKEA stores, Comfort Works is still producing replacement slipcovers for the IKEA Manstad. For more customisation options, get in touch!
More Information.