Welcome to the ultimate guide and resource for the IKEA Tomelilla sofa bed – find sizes, dimensions, reviews, slipcovers, assembly instructions and more here.
Maybe you are searching for the perfect sofa bed and need a little help. Maybe you've already decided on the Tomelilla, found one on Craigslist and need more information. Or maybe you already own a Tomelilla and your house guest decided to spill coffee on its hard-to-find slipcover.
In this cheat sheet, we'll help you with all of that.
If your questions aren't addressed here, feel free to contact our support staff at info@comfortworks.com.au.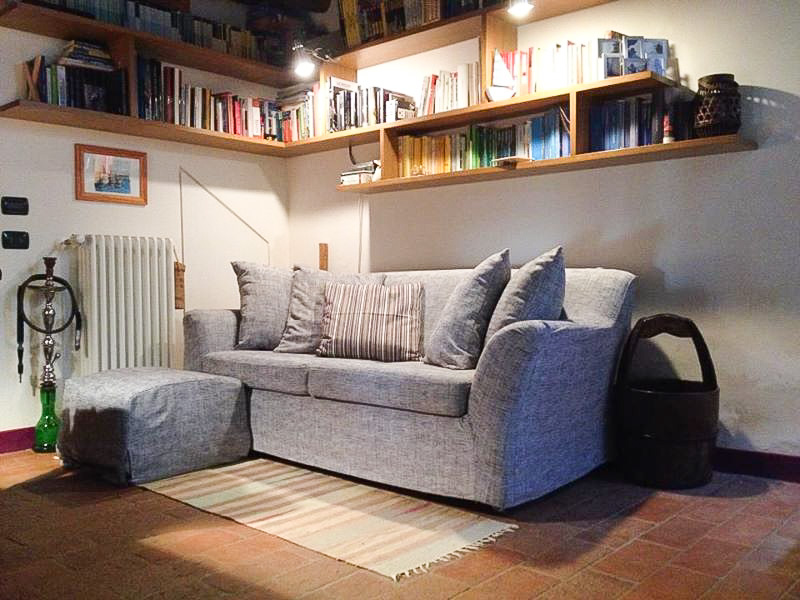 Quick Check.
Status: Sofas and slipcovers no longer available from IKEA.
Slipcover: Custom slipcovers available from Comfort Works.
Measurements:
footstool: W- 59cm D- 59cm H- 55cm
armchair: W- 78cm D- 60cm H- 88cm
2 seater: W- 156cm, D- 60cm H- 76cm
3 seater: W- 194cm D- 80cm H- 76cm
sofa bed (Regular): W- 184cm D- 94cm H- 72cm
sofa bed (Slim): W- 176cm D-73cm H- 72cm
Cool Factor: A classic rounded design that's practically an icon of IKEA. Sofa is set on casters so it's super easy to move about – great for itchy redesigners.
Ugh Factor: No longer available. Loose back cushions.
Instruction Manual.
Unfortunately, the instruction manual for this particular sofa are lost to the mists of time, but if we find one we'll put one up here immediately!
Our Review.
The Tomelilla was sold from 1993 till 2005 and will always been a classic. A deep seat and feather-filled cushions made for a comfy sitting experience, although the fact that the back cushions were loose might not be for everyone. Rolling casters really helped with those interior redecorating itches though!
Although this model has been discontinued in IKEA stores, Comfort Works is still producing replacement slipcovers for the IKEA Tomelilla Sofa Bed.