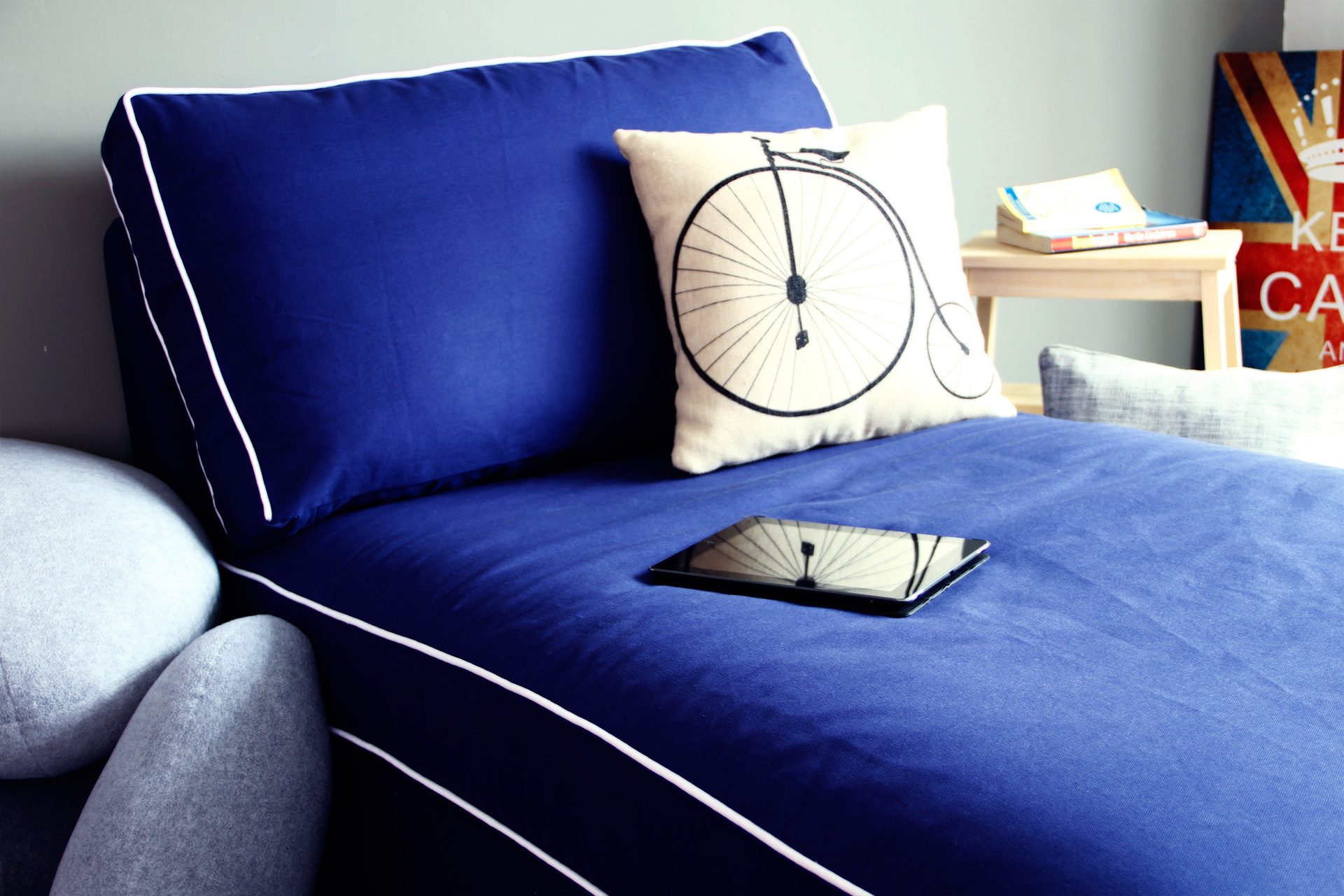 What exactly is a chaise lounge, and how is it different from a chaise longue?
Technically, they're the same thing but we at Comfort Works have decided to go along with the Americans and adopted lounge instead of longue. The term is literally translated to "long chair", long enough to support the legs.

In researching this topic, I had to wonder – what makes a great chaise lounge? The most important factor would be comfort, followed by the more practical questions, like:
Do we prefer them with or without armrests? In a reclining position, it's highly unlikely that I'd ever prop up my arms on the armrests, but they do provide that extra sense of security for people afraid of rolling off or those who like to snuggle into the corners.
Can or should a chaise lounge attached to a regular sofa be included here? IKEA Sofabed models like the Manstad, Friheten and Fagelbo are more like L-shaped sectionals that can be converted into a bed. For the sake of brevity, I've decided to limit this list to actual single seater chaise lounges.
How long is this chaise lounge? Being a little over five feet tall, I've never had any issues in fitting comfortably on a chaise lounge, although extra tall people might find that the length is a significant aspect to consider, and having your legs dangle off the edge might be a little uncomfortable.
Now that I'm sufficiently well rested and all napped out, here are my top picks for furniture that's perfect for lounging around:
5. Äpplarö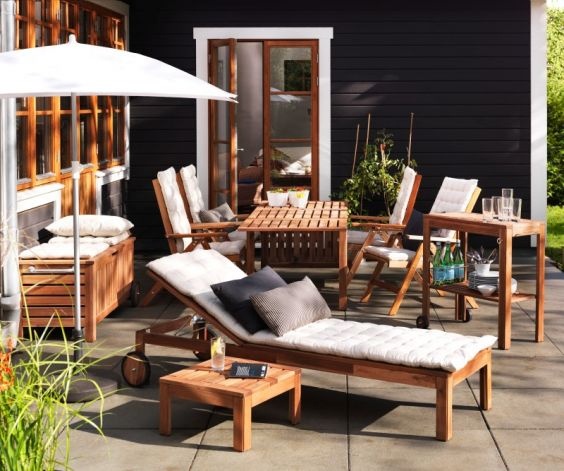 A deck chair is like a chaise lounge, right? It's a long chair that supports the legs, so that fits the bill! All outdoor furniture pieces from the Äpplarö range are lovely, especially compared to the tacky plastic deck chairs of the past, and I love the sun lounger because it's easy to move around and has an adjustable backrest so it's ideal for a nice afternoon on the patio, reading a book or I can adjust it to lie flat while getting some much needed Vitamin D.
Unfortunately the thin padding doesn't do much for comfort, which should be a good thing because you don't want to fall into deep sleep in the sun and morph into a boiled lobster. The Äpplarö still performs well, and you could get a decent 10-20 minute power nap if you really put your mind to it. Remember to wear sunscreen!
Napability rating: 5/10 snuggles
4. Stocksund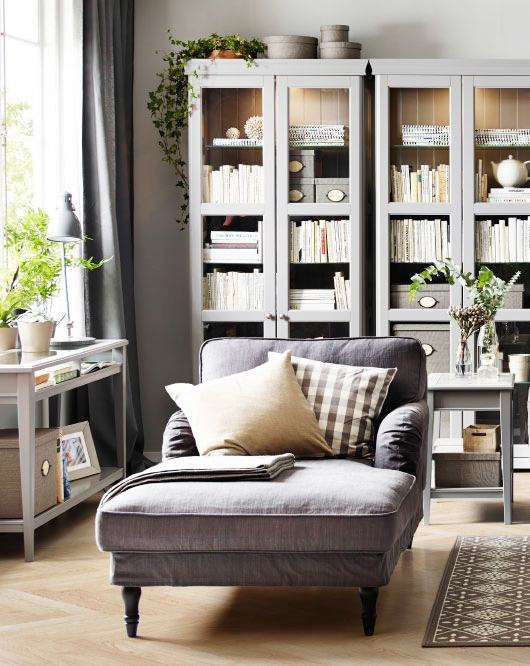 I still can't decide if I actually love the English roll arm style of sofas or not, mainly because of the gathered fabric on the armrests which is visual clutter, but it's undoubtably a lovely traditional style with the charming sofa legs. The Stocksund chaise lounge is still incredibly comfortable due to the pocket springs in the cushions, and the backrest is a perfect height to lean against if you'd prefer to sit up and watch Netflix.
Napability rating: 6.5/10 snuggles
3. Norsborg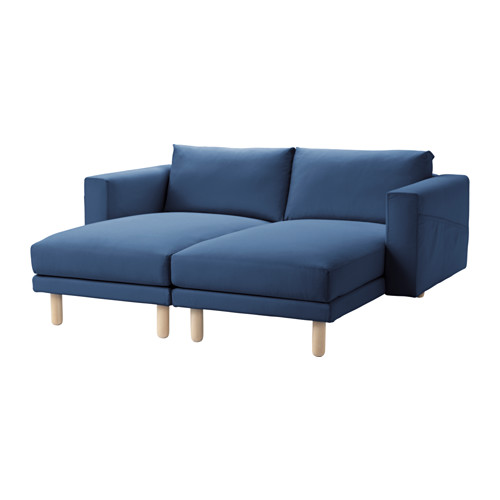 What's better than a chaise lounge? TWO of them side by side, so you get lots of space to spread out, perhaps you'd like to co-nap with a special someone? I was extremely enthusiastic to find out that the Norsborg range offers not just a regular chaise lounge but also a two seater chaise lounge for all your supersized needs.
There's also a regular chaise and like the rest of the Norsborg sofas, come with a side pocket for keeping remote controls, snacks and magazines. The first thing about the Norsborg chaise is that it's significantly roomier than the Stocksund, and measures almost 20cm wider. I loved the super comfy cushions and the high armrests cast a pleasant shadow that provides just the right amount of darkness for a late afternoon nap.
Napability rating: 7/10 snuggles
2. Ektorp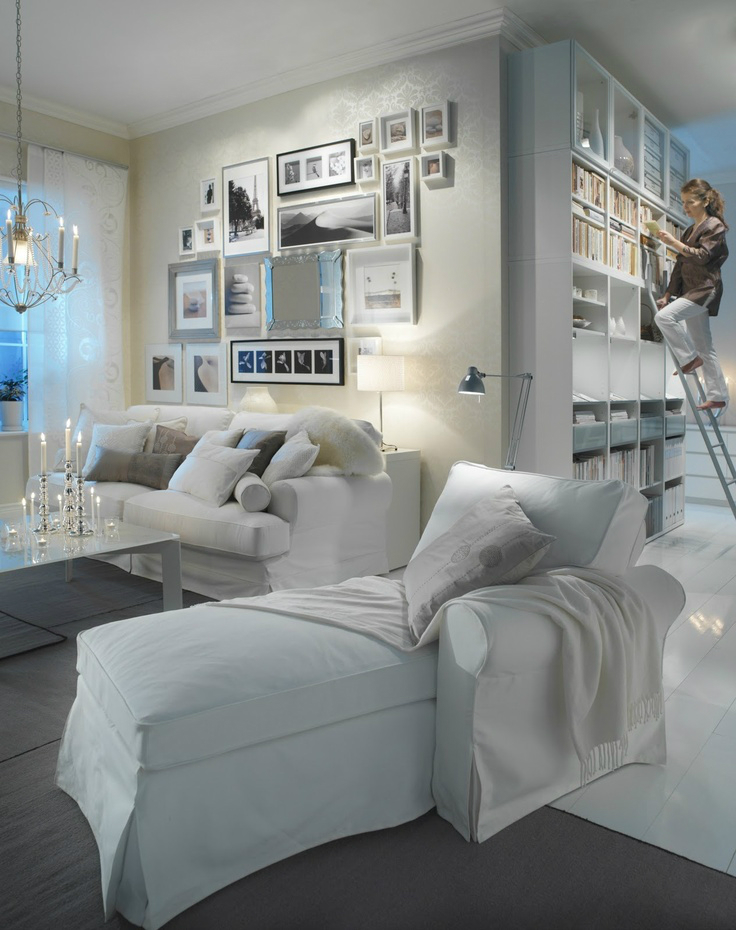 What else is there to say about the Ektorp that hasn't been said enough already? It's a modern classic with its roll arm and long skirt with a corner pleats but the (sadly discontinued) Ektorp chaise lounge remains and eternal favourite, if a simple Ebay search is anything to go by. Interestingly, it's offered with the armrest in the left or right configuration, or a standalone version.
In terms of style, it's incredibly versatile no matter which version you have. I adore the idea of pushing two left and right chaise lounges next to each other to create a super chaise like the Norsborg, or just having one simple chaise in your reading nook.
Napability rating: 8/10 snuggles
1. Kivik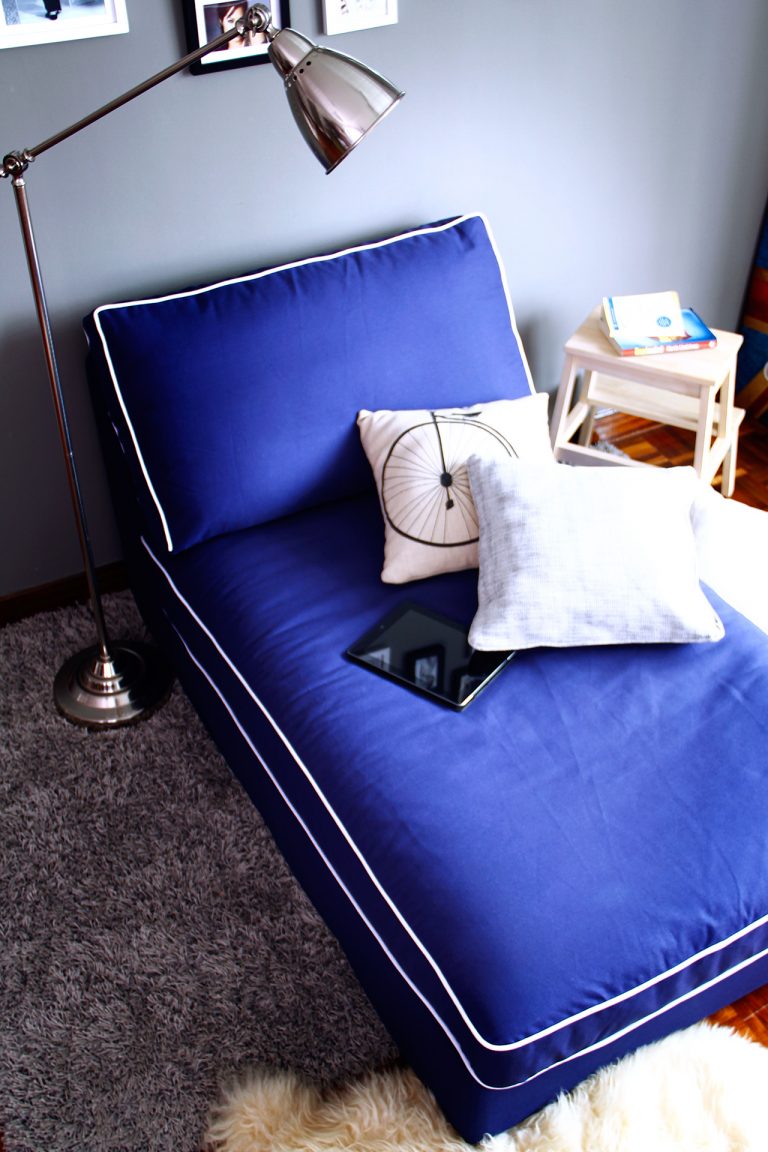 Can I say that I'm biased? We have a custom slipcover done in Gaia Navy. Couple the simple comfort of cotton with the near perfect cushyness of the Kivik's cushions, it's at the top of the list for a reason. It doesn't have armrests, so it's extra roomy for nappers who prefer to spread out and two children could probably share it comfortably. Ikea says that the top layer is memory foam, so it's entirely possible to take a long, comfortable nap in this Kivik.
Overall napability: 9/10 snuggles
What's your favourite place to nap?
Image credits: IKEA
Further reading:
High & Low: Chaise Longues for Indoors on Apartment Therapy
Indoor Chaise Lounges on Houzz