Ever been in someone's living room and thought, "Wow, how did they come up with this setup?" because everything looks like they were made for each other? While picking out the right wall paint and setting up the right decor are important, we believe that the heart of every living room is the sofa. As the sofa experts, we know a thing or two about how to get started on creating and growing a sofa of your very own.


It starts with one
Whether it's your parents' old couch or your very own brand new sofa, your first piece is where it all begins. So, picture your first sofa and contemplate these details: 
How many kids or pets do you see running around the house?

What kind of parties do you see yourself having and how many people do you see passed out on the couch?


Or maybe you only see yourself and your S.O. chilling in your one-piece snuggies, watching

The Notebook

while snacking on caramel popcorn?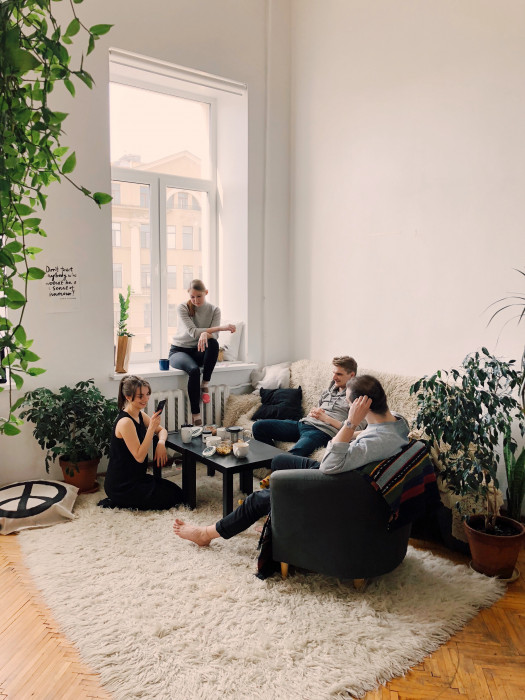 What does the couch look like in all of those scenarios? A small loveseat? A 3-seater sofa? An L-shaped sofa with chaise? Does it have comfy round arms you can rest your head on without using a pillow, or low square arms you could leave your TV remote on? Maybe it's part of a whole set but you decided to start off with just one piece and get the others later. 
My personal rule of thumb is to look for something that is (a) comfy and (b) easily adaptable to my living space. This is how my S.O. and I chose our first sofa, the IKEA Friheten corner sofa with chaise.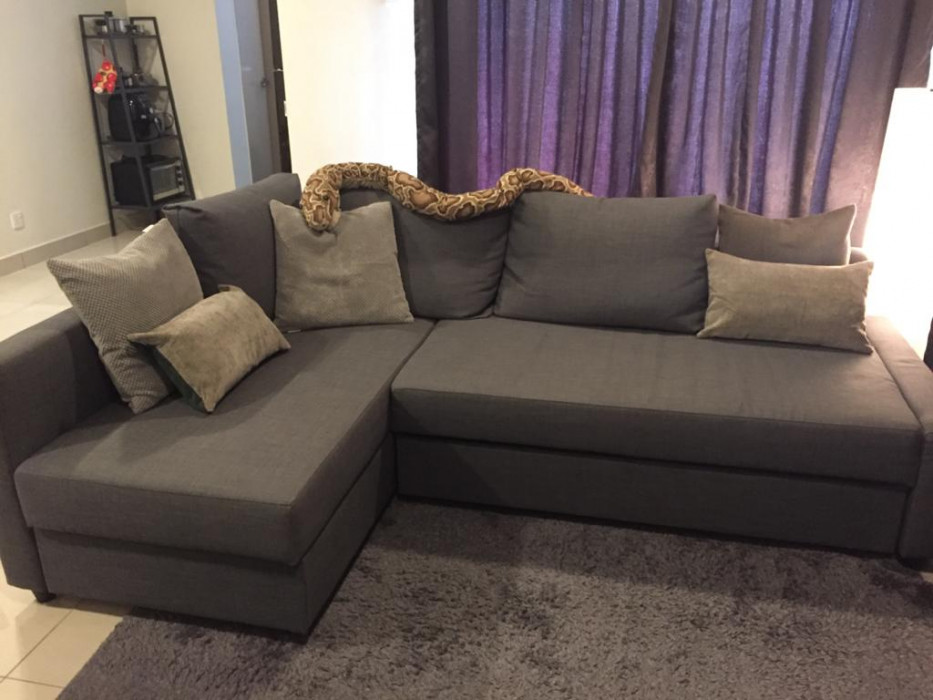 It was perfect for us at the time. We had just moved into our cosy little one-bedroom apartment, and we needed something that could double as a bed in case we had friends crashing. The chaise that opens up into a storage compartment was also a total space-saving plus for us. 
As far as comfort goes, I can safely say that it is definitely perfect for someone with lower back issues who needs something not too soft but not too stiff to lie back on Saturday afternoons… with her book. All jokes aside, it is definitely well-balanced between its firm structure and cushy upholstery. 
For us, all the other details will come in handy later on when we move to a bigger house and decide to upgrade the sofa.


And then there were two (or more!)
So it has been a few years and you're now moving to a bigger place. Maybe you're married or maybe you've created a whole family of your own. Maybe you simply want a home upgrade. No matter the reason, the sofa you have is no longer practical for your new living space.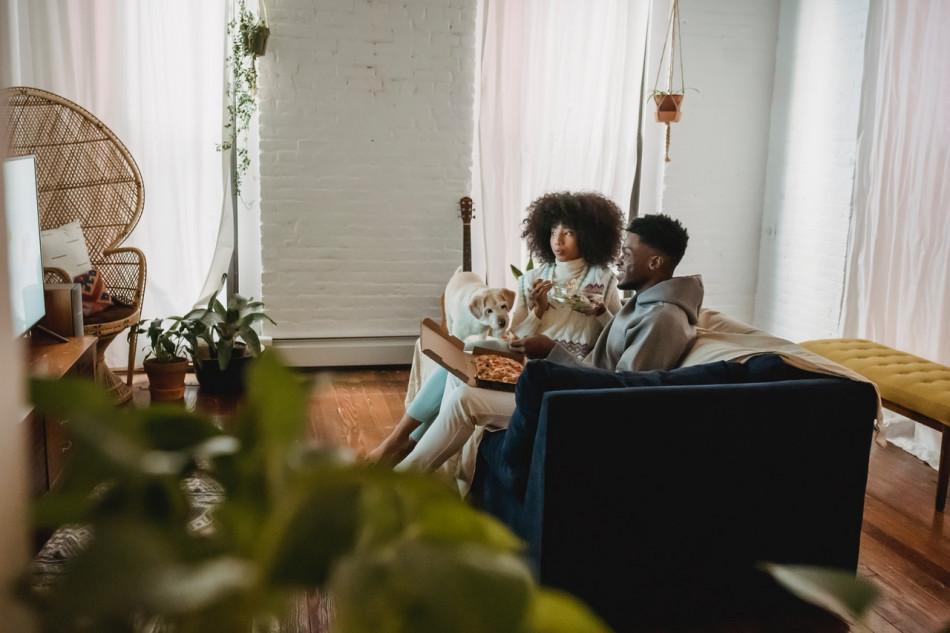 This would be the time to: 
1) Plan and re-organise your new living space. How much more space do you have? This will tell you how many pieces you can fit in your living room and what components they should be. 
2) Check your couch. Is it in one piece? Could it use a few repairs here and there or do you think you'll need to buy a whole new one? This will help you decide if your original sofa should be in your new living room plan. 
3) Think of your sofa as part of a set that you're building. To simplify the plan, here is a breakdown of what all sofas essentially are as separate components: 
Chair/single-seater section/armless chairs 


2-seater or loveseat sofa/2-seater components

3-seater sofa/3-seater section 

Chaise lounge/chaise sections

Ottomans/pouffe/footstools! (Yes, even them.)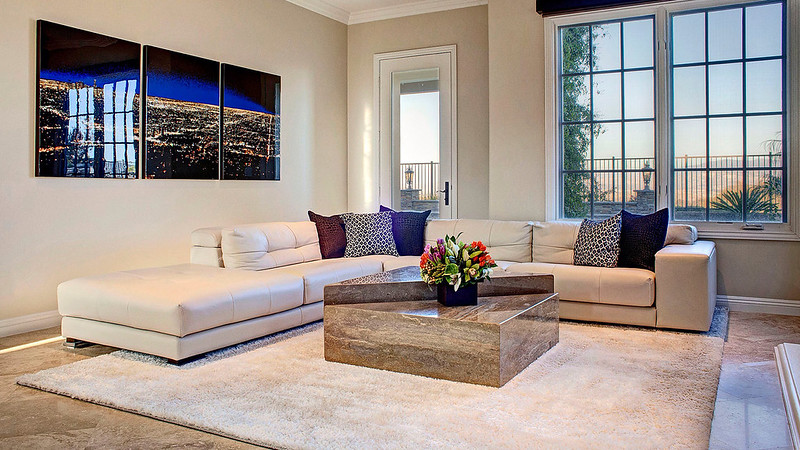 Just like with your first sofa, the idea is to piece together the components you think will work best for your typical lounging activities. Once you've got a rough idea of what you want, you can get into the nitty-gritty details of what your sofa is actually going to become.

Making it work
Your sofa components should go hand in hand with one another, which means it is now up to you to make it look and feel like a complete set. The key to a perfect set is making it a perfect match in every way possible. Some pointers include:
1) Choosing from a modular series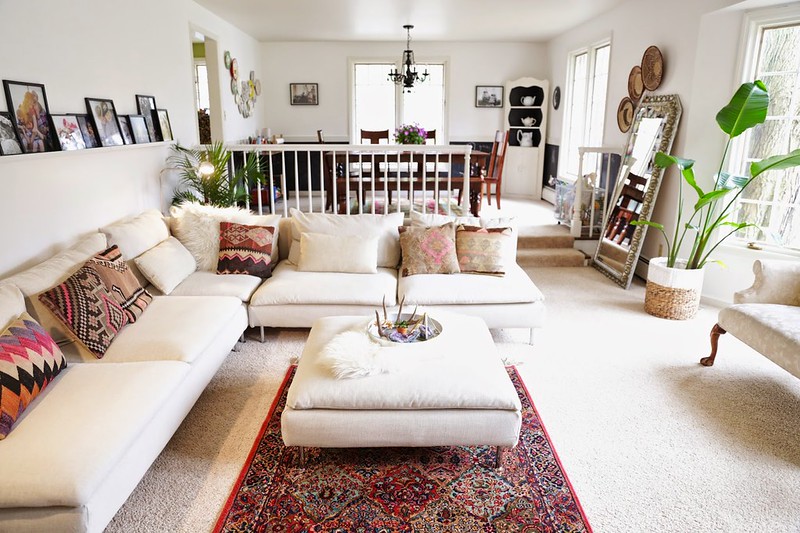 These are sofa models that come separate components that can be put together to create as large or as small a sofa set as you wish. For example, take the IKEA Soderhamn set that allows a 3-seater sofa to be joined with a corner piece and a chaise to create one massive living room couch. Choosing from a modular series is ideal, as it shaves off all the extra work you'll need to do in order to get your sofa components to work together. 
Find everything you need to know about modular sectional sofas here!
2) Mixing and matching different sofa pieces that all go together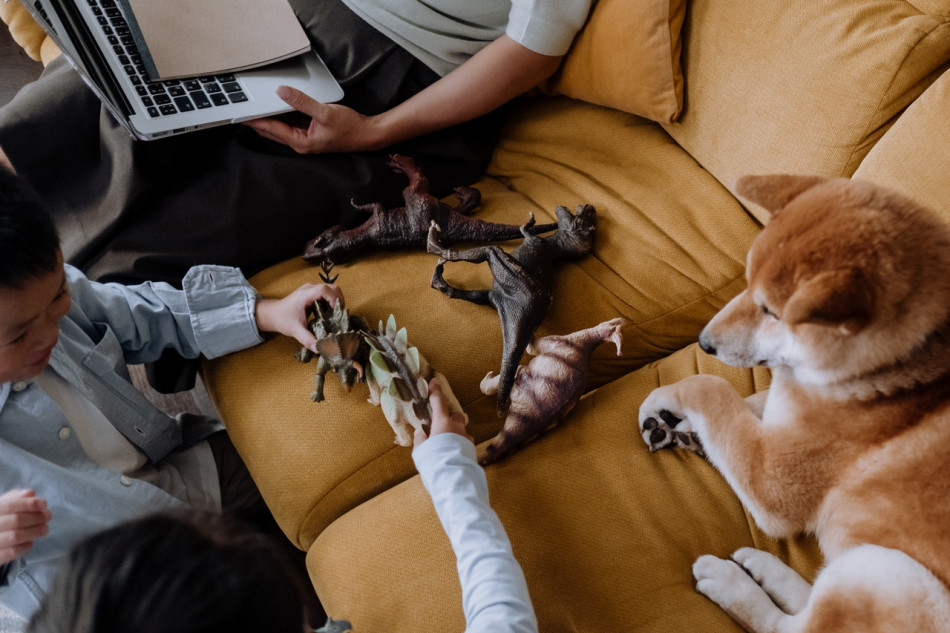 Worst-case scenario: you have no idea what model sofa you have or where it's from or you just can't find others that look like it. Now you've got three kids, two golden retrievers and no idea how to make your now-tiny sofa work. What now? 
First thing's first; calm down. Breathe. It's not the end of the world! In fact, it's totally fine to not have all matching pieces. You can always find other sofa components that complement each other in style and comfort.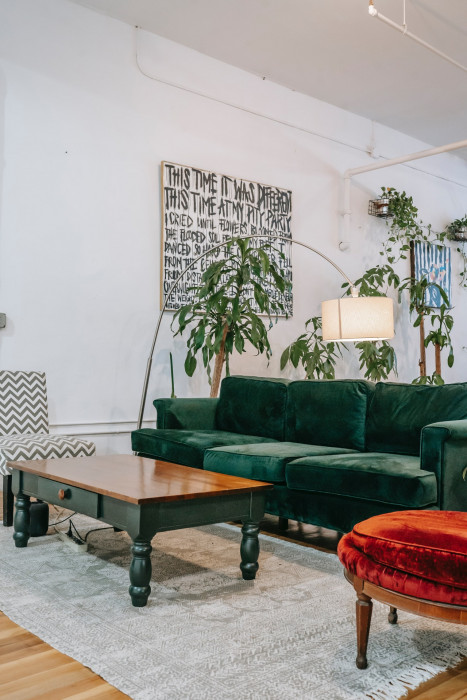 For example, let's just say you started off with a round-arm sofa as your main piece. You could get a whole other round-arm sofa, chaise or even sofa-bed to put it with. You could even pair that second piece with an ottoman. Ottomans (or footstools) are generally neutral and pretty much go with any kind of sofa. They can also be used alone as an extra seat.
If that still doesn't feel right, all you will need is to get them all in coordinating colours and textures. What better way to do this than to get them all slipcovers? Once you've found out if your sofa components are slipcoverable, you will never have to worry about mismatched pieces ever again. Besides, being able to remove the covers and toss them into the washing machine is a plus for practicality!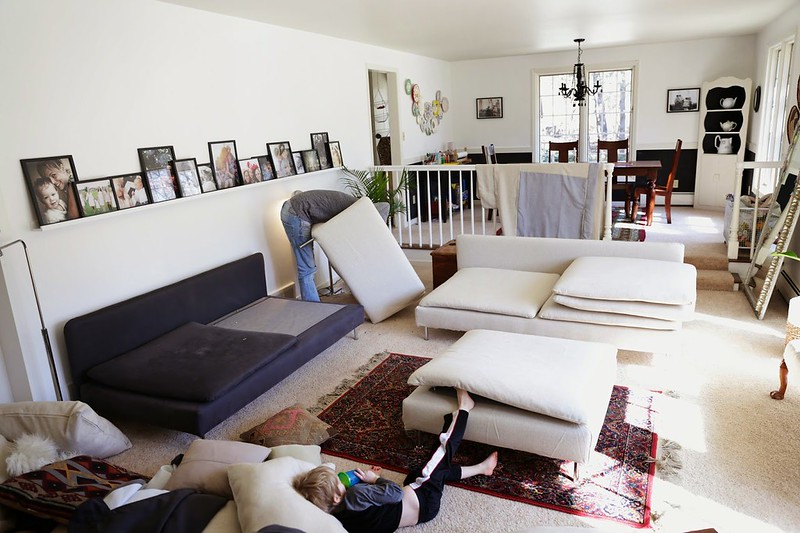 If all else fails, don't worry – your sofa set is yours to decide and design. Don't let interior design 'rules' influence what you want or like – you can just choose different pieces for your living room that go together. Remember Monica's apartment in F.R.I.E.N.D.S.?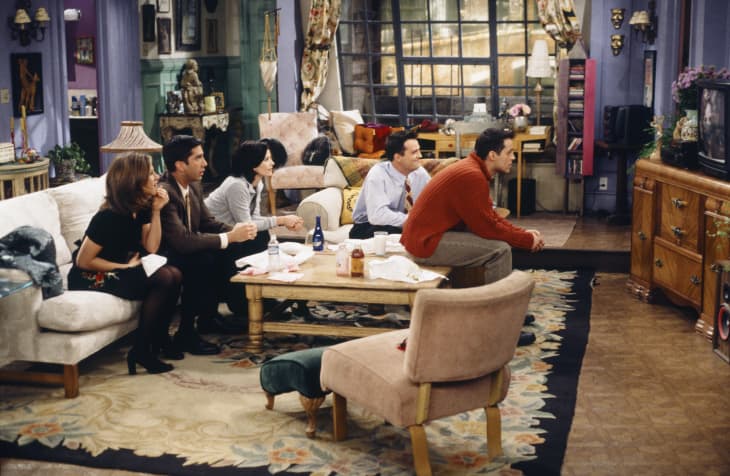 At the end of the day, it all depends on how you feel about it. If it makes you and your family happy, then why not? 🙂 
If your living room is in need of a cohesive new look, matching sofa slipcovers could be the answer you're looking for. Take our fabric samples for a spin to find the best solution for your home.