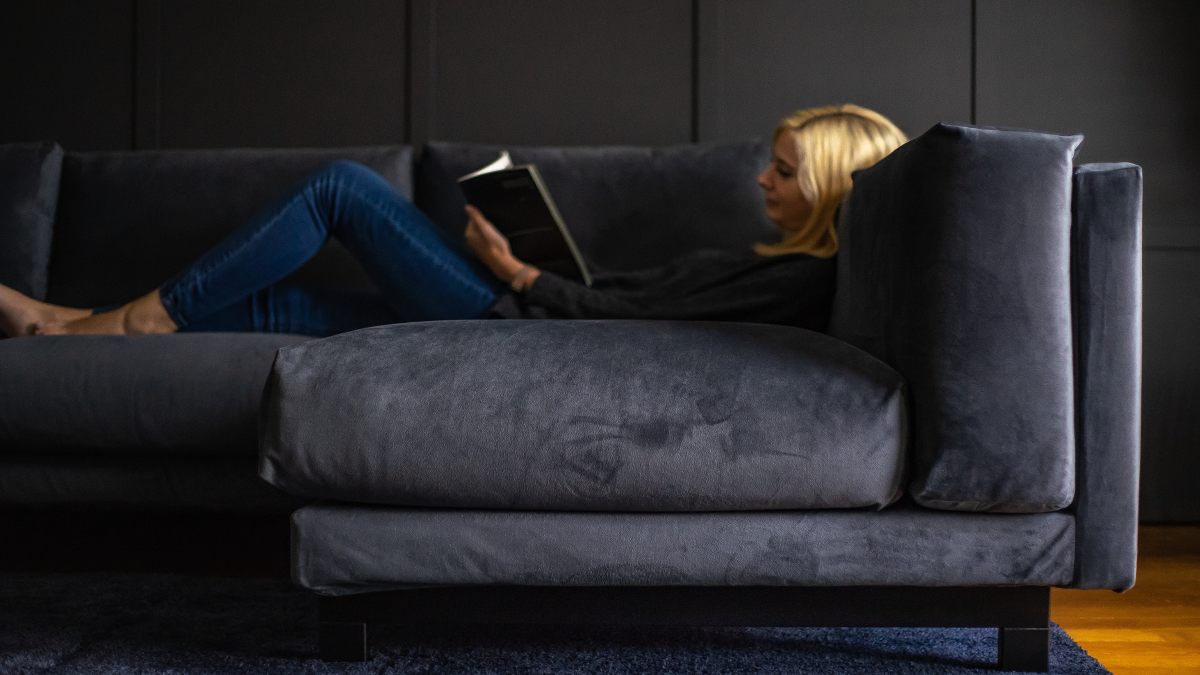 Your guide to the best and most comfortable sofas of 2022
Whether you're curled up for a catnap, glued to the latest Netflix series or hosting this month's game night, the couch is where you'll be spending your days.
It's the centrepiece of any living room and the most used piece of furniture that will (hopefully) be around for many years to come. Needless to say, it's a commitment.
But picking a sofa that will practically grow up with you is a terrifying thought. What if it isn't what you thought you wanted? After all, sofas are some of the priciest pieces of furniture and are costly (not to mention tedious) to replace. Which means they are a choice you do not want to get wrong.
We get that! And we're here to help you pick your dream sofa.
Stick around and learn:
Sofa consideration factors
More than just a computer or phone that we purchase to get us through the next few years, sofas last a lot longer and are much more expensive.
Before we jump into our top sofa picks of the year, spend some time thinking about what your needs are and how that sofa is going to factor in. "Best" varies from person to person after all so here's a list of not so obvious things that you might want to think about:

Do you really need a new sofa or is everything a lie?
Obvious question (that's why you're reading this post). Or is it?
You've clung on to your beloved sofa for a long time but it's wearing, it's tearing and it quite frankly looks sad. Sometimes, an old thing has got to go no matter how much you love it.
But here's a secret… did you know there's an easy way to turn your old faithful into a look new, feel new version of itself?
The solution: Sofa slipcovers. You can get them for most branded sofas (or even custom sofas) and they change up the look and feel of your sofa instantly. Here's how they can renew your couch: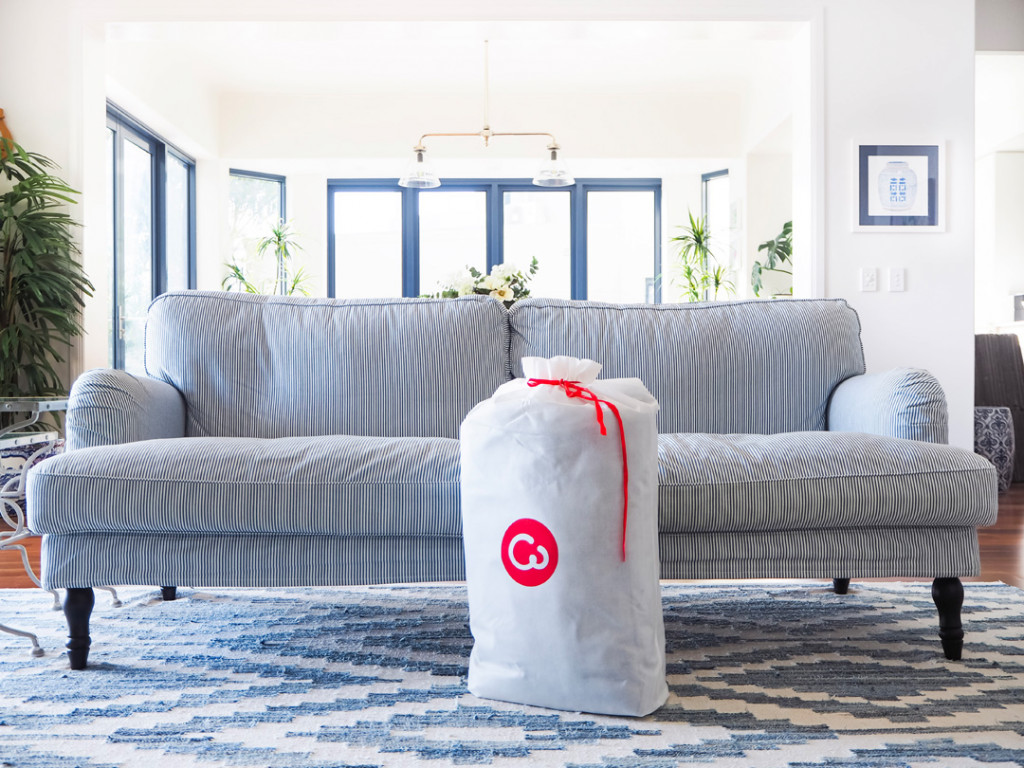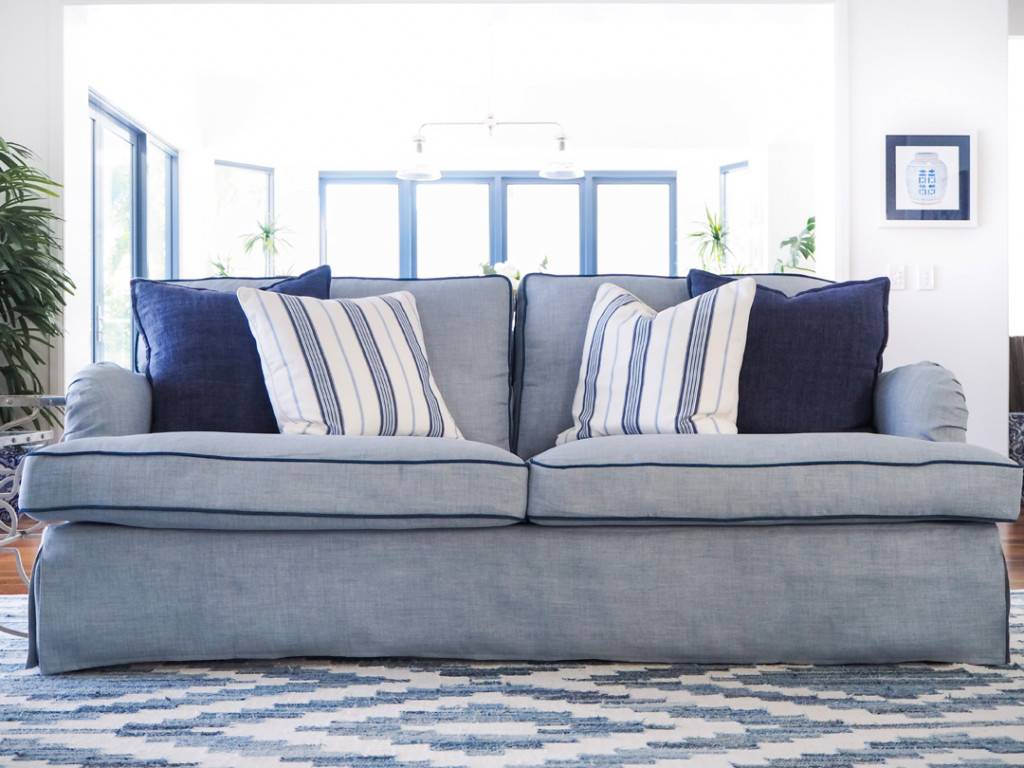 Just replace the zippered cushion covers and slip the frame cover over and voila! Good as new. It can also be used on most upholstered sofas too.
As long as the frame and the cushions are holding up, a slipcover will erase all signs that your sofa has a lived a full and rewarding life. Save your money, keep your beloved sofa and do away with the hassle of shopping for a new one.

Find custom slipcovers for your sofa here!
Unforeseen difficulties
So you've ordered your sofa and are waiting for it to arrive. But wait – do you have a plan for how to bring it in?
Unfortunately not all furniture comes flatpacked, which means you may be looking at manoeuvring a full-sized sofa through a whole menagerie of obstacles.
Of course, it can be angled and turned accordingly while moving it around, but if it can't get through an obstacle on its shortest side then you may be in trouble. Think of every step of the way that your new sofa will need to pass through (stairways, doorways, elevators, hanging light fixtures and other furniture…).
And all of that comes after you figure out how to get the old sofa out.

Sofa style
Farmhouse, mid-century modern, Scandinavian – decorating styles come and go.
Ask yourself if your living room settled in its identity. If it is, you'll want a sofa with a shape and colour that suits it; if you're still planning to change things up, you'll want a more versatile sofa that can adapt to different styles as you discover your tastes.

Future-proofing
To future-proof your home, consider choosing flexible designs and, more importantly, flexible sofas that are versatile enough to change up when you need something different.
In particular, we're a big fan of modular sectional sofas (in fact, we have another blogpost dedicated just to sectionals). They give the option to build upon your sofa in so many ways. From extra seating, storage, lounges and even beds, sectionals have them all. You just have to pick the right one.
The best part is that you don't even have to make the choice immediately. Just get the basic sectional and grow it how you want when the time comes and your needs change.

Extra features
Somehow over the years, the common sofa has evolved to accommodate a host of secondary functionality. Obviously sofa beds are a common sofa hybrid now, particularly useful for homes that accommodate lots of guests. Storage sofas are also gaining some popularity for those who want to save space.
Our favourite feature of all though are slipcovers. Slipcovered sofas give you the option to change up the colour, texture and look of your sofa as the seasons or your tastes change. (Of course upholstery is an option as well, though the extreme price and effort involved can be a big turn-off.)
Slipcovers are usually machine-washable, an invaluable feature for families with young children and/or pets. At Comfort Works, we can even add charging hubs into your slipcovers!

Brand
I don't know about you, but I wouldn't feel comfortable buying a sofa from an unknown manufacturer. It just doesn't give you that sense of reassurance that you're getting a product that you know you can trust.
But it goes so much deeper than that. From return policies, to customer service to logistics and even status symbolism; the brand does matter. And some are definitely better than others.
So which brand and which sofa is for you then? Let's find out right now!


The best and most comfortable sofas of the year: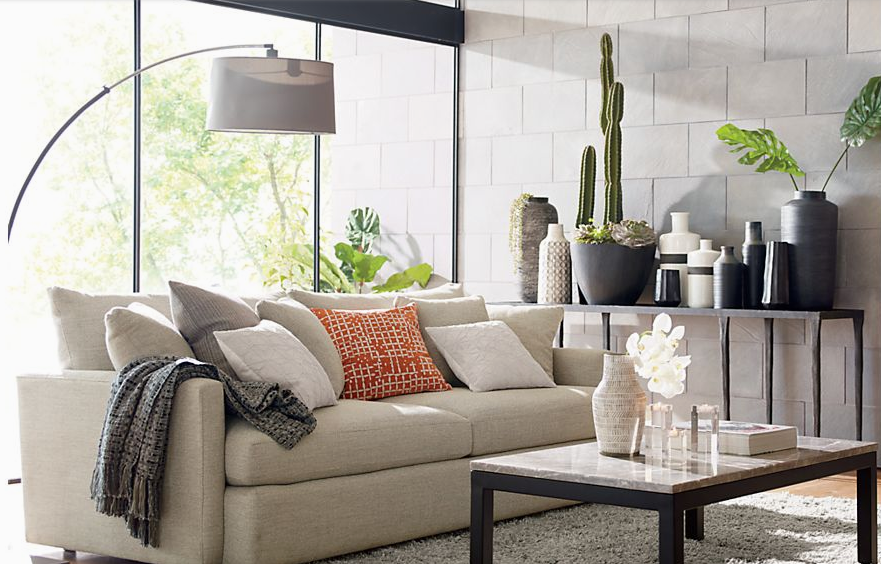 Let's begin by saying that the Lounge II is very appropriately named. It's your go-to choice if you're looking for "oversized modern seating", in Crate & Barrel's own words. One doesn't simply sit on the Lounge II – one lounges.
It's not so great for those who like upright seating, because at a seat depth of 29", you won't be getting much of that. Only the tallest of the tall will have the privilege of having their feet touch the floor while seated against the backrest.
But if you're the type who enjoys living on the sofa, the Lounge II is perfect for you. It's supremely comfy with thick fabric covers and massive, soft cushions that you sink into. The ability to expand it to any size you want (if it's the sectional version) is also a big plus for anyone looking to future proof their living room or create their own sofa island.
In the looks department, the Lounge II is reasonably versatile with its modern aesthetic, and fabric colour choices are numerous. (Even royal purple velvet if that's your thing.)
A price of roughly $1800 for the standard 3 seater in fabric puts the Lounge II firmly in the mid-priced range but we feel that the splurge is worth it.
Crate & Barrel have been in the sofa business for years. Their sofas are made in America from kiln dried hardwood – quality stuff that should last a long time. But don't just take our word for it, CB has numerous showrooms for you to pop in and determine for yourself if this is your couch.

Find custom slipcovers for your Lounge II sofa here!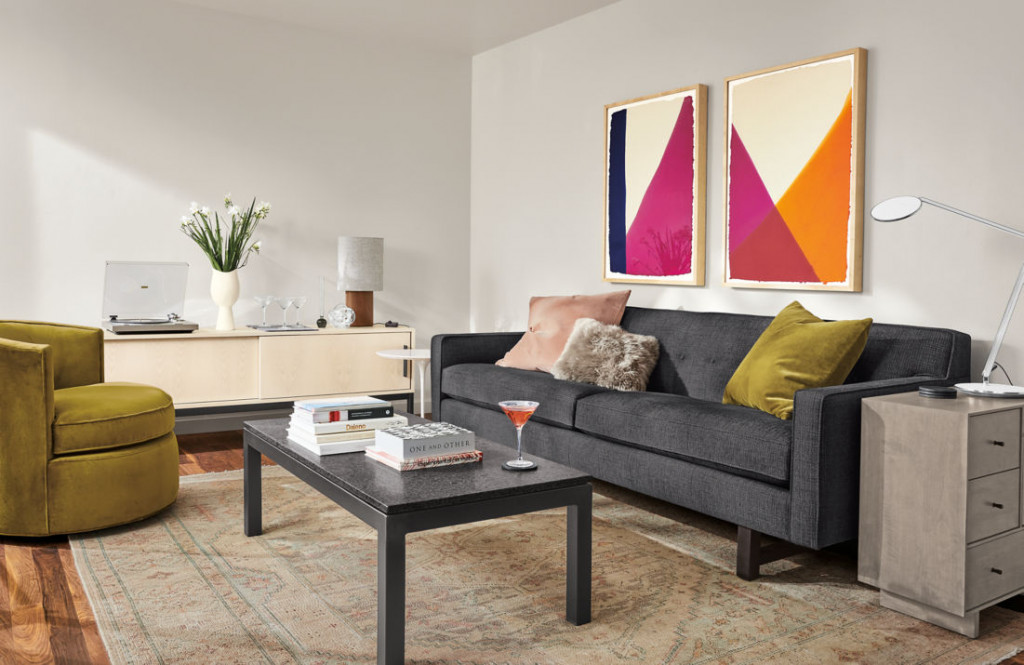 Room and Board's Andre sofa is firm. Like firm firm.
While definitely not a sofa for everyone, it is a breath of fresh air compared to many of the "so soft it will eat you" sofas that are on this list. In fact, it's Room & Board's most popular sofa and has been selling for over 10 years.
Gorgeous clean lines paired with a mid century design make it a wonderful addition to more modern looking homes, and those with less space to work with would particularly appreciate the slim and narrow design. (That also scores it points for the ease with which it can be brought into the room.)
Perhaps the most defining feature of the Andre is how "structured" it sits. It's by far the most upright and firm sofa on the list. The combination of a resilient foam core and softer padding foam make the Andre a long laster – and a delight for those who don't want to deal with the maintenance of fluffing down-filled cushions.
Speaking of long-lasting, that's what you can expect to get when ordering from Room & Board. They are a well-established and wildly popular brand that give you the good stuff. From thick fabric to kiln dried hardwood, they know how to deliver quality.
And their customers know it too, so much so that some of them sound like members of a tiny furniture cult – they absolutely swear by R&B. Just look at the zombie horde-like crowds that gather for their rare sales.
But that's what you get when you offer quality products at a reasonable price (the Andre is $1,800 for the default). Plus the customer support is top-notch as well.
If you know what you're in for, there's no real downside to the Andre except that it doesn't come slipcovered. It's upholstered, which is a pity if your beloved fur baby coughs up its dinner onto the sofa, though the cushions can be flipped to hide these kinds of disasters. (Or you can get additional slipcovers to go over the original cushions.)
Find custom slipcovers for your Andre here!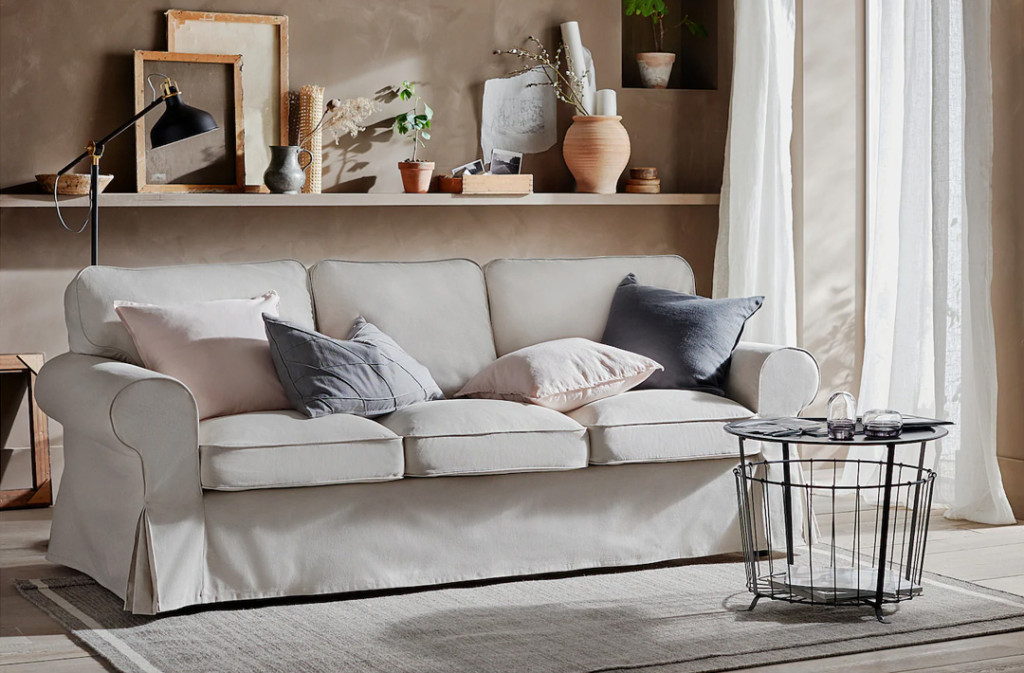 Note: The Ektorp has been replaced by an updated model in IKEA US, the Uppland. While it is similar in aesthetic and price, the Uppland is slightly taller and deeper to accommodate the Western market.

Exaggerations aside, the Ektorp may be the most popular sofa in the world – given how it's the most popular sofa from IKEA and IKEA is well… IKEA.
If you're looking for an affordable couch that doesn't skimp on the good stuff, then look no further! Unlike some of the other deeper sofas on this list, the Ektorp is a throwback to an actual sofa as opposed to a mattress-turned-sofa-half-bed-with-a-backrest… thing.
Tried and tested by tens of thousands around the globe, the Ektorp is guaranteed to be one of the safest sofa choices out there. Priced humbly at $399 in its most affordable incarnation, this is definitely a budget couch, though by no means the cheapest sofa you will find. But it's worth every penny, and then some.
What's great about the Ektorp is that it's a comfortable, well rounded sofa. And no, that's not just because of the rolled arms which give the Ektorp its very classical look (the long skirt makes it particularly suitable for the iconic farmhouse aesthetic).

Fellow humans of average height will find the seating position of the Ektorp to be comfortably upright. There's some lounge but not too much, it's just what you'd imagine a "typical" sofa would be like to sit on. That's a good thing for those who want an all-rounder.
The cushions for the Ektorp are also in-between. Both back and seat cushions are made from plush foam as opposed to down-filling. Squishing them will tell you that they are slightly on the firmer side. You don't sink into them but they do give nicely.
And more than being comfortable, it's also a very convenient sofa to purchase and maintain. You can try it out for yourself in the numerous IKEA showrooms, order it flatpacked and save yourself the headache of having to manoeuvre a full-sized sofa through a doorway.
Plus, it comes with machine washable slipcovers for easy cleaning, making it the most easy to maintain sofa listed here. All in all, it may not be the most prestigious couch but we love it and most likely you will too.
Find custom slipcovers for your Ektorp here!
Perhaps the classiest sofa in this list, the Article Timber sofa is the choice for those of you who want to splurge, but not too much.
Sleek, modern, and classic mid-century. It's difficult to find a couch that is this effortlessly comfortable and sophisticated. Part of this charm comes from the angular wooden legs and wooden panel at the bottom.
Deep seating paired with a low back strike an unusual balance between lounging and upright sitting. Part of the secret why the Timber is so comfortable is due to its slightly firm but giving seat cushions. Not giving enough to make it sag though, which is great.
Pair this with some extremely soft down-filled back pillows and you get a couch that wraps around and hugs you – which makes it a favourite for napping on. It's even long enough for those over 6ft to sprawl out on and have plenty of room to spare.
But for all that's said, the best feature of the Timber is its leather.
It's upholstered in full grain aniline leather tanned in Italy. Holy! That's basically the most expensive leather used in sofas – the kind that wears in beautifully over time and develops a vintage patina.
To those who haven't had the luxury of sitting on quality leather before, know that it is very different from faux and is much more breathable. Plus it also smells nice 🙂
You can get all of that for just $1,900. Now that's a bargain!
This from a quality sofa maker like Article who are known for their reasonably-priced leather sofas sure is impressive. What's even better is their extraordinary return policy and free shipping.
So for those looking for a leather couch and don't mind dealing with the small effort involved in maintaining leather and regular fluffing of the down-filled pillows (lest they look frumpy and depressed), then this is the sofa for you!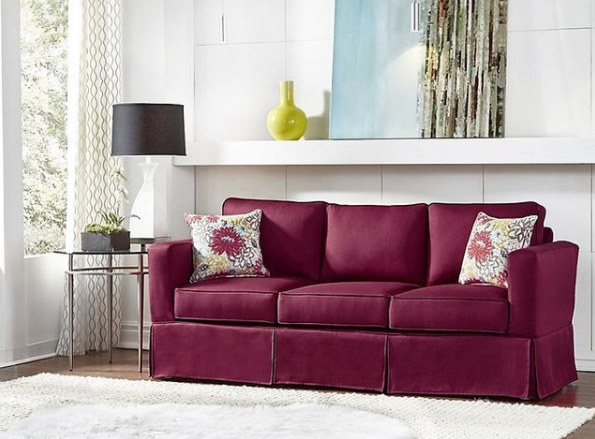 Those looking for a sofa candidate to last their lifetime would do well to acquaint themselves with Simplicity Sofas' Brandon (or any of their other sofas really). Born to be the ultimate sofa for practical minded folk, the Brandon is styled after the classic square arm sofa – nothing exciting there.
What is exciting though, is just how well built this sofa is for a modest price of under $2,000. For that cost you get high density foam cushions with spring support, a solid oak frame, and tough as heck fabric.
That's impressive in itself, but to top it off you can also buy replacement parts for just about every part of the sofa if the unimaginable happens. You can replace the armrests, cushions, cushion covers and any sectional components for the sectional version of the couch.
All of this makes the Brandon a pretty much everlasting couch. They go into great detail about this stuff… with a wall of text on the homepage.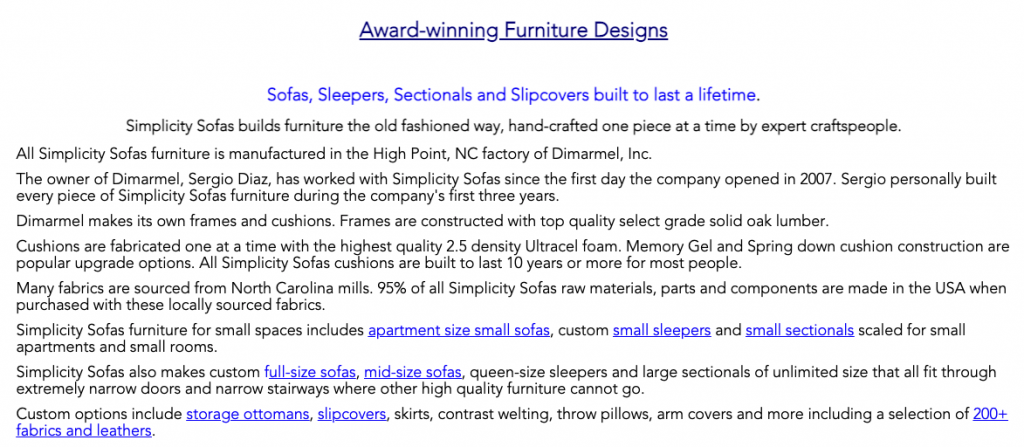 Of course there are several other companies that build great sofas, but Simplicity Sofas brings the game to the next level. They offer an incredible amount of customisability to make sure that you'll be getting exactly the couch that you like.
From colour, fabric material, leg style, sofa length, and cushion type – you choose exactly what you want. You can even choose to give it a slipcover or skirt (or both)!
That means it's perfect for those looking for an incredibly specific sofa like say an apartment-sized, metal legged, sepia velvet monstrosity with contrast piping (let's not go there).
So how does it feel? Well, that would depend on what you're looking for.
Other than the fact that the couch is pretty attentive with a 21" seating depth, the rest of it is up to you. Simplicity Sofas offers three different types of cushions with varying firmness on top of 200+ fabric choices (including leather). The final result ultimately depends on the combination you choose, which is why you'll want to shoot them a message to discuss the deets before placing your order.
Sure it's a bit of a hassle, but if you're someone who revels in picking your next "buy it for life" purchase and aren't put off by the additional work it takes to design your own perfect sofa then this is your choice!


How to get the sofa of your dreams
Found a sofa on this list that has made you fall in love all over again? It's the perfect height off the ground and the cushions are just how you like them – only that it doesn't quite jive with the rest of your home.
If only it would've come in your favourite fabric and colour too.
You can get all that, and more. Custom slipcovers will let you design your sofa the way you want it, all in an unobtrusive way. They just slip onto your sofa. Oh, they are also made-to-measure and will fit your couch to a tee. No need to worry about losing those lovely clean lines.
Some brands like IKEA even give you the option of buying the sofa without fabric so you can design it yourself!
Turn a would-be modern sofa shabby chic to go with your farmhouse look. Like this IKEA Soderhamn for example: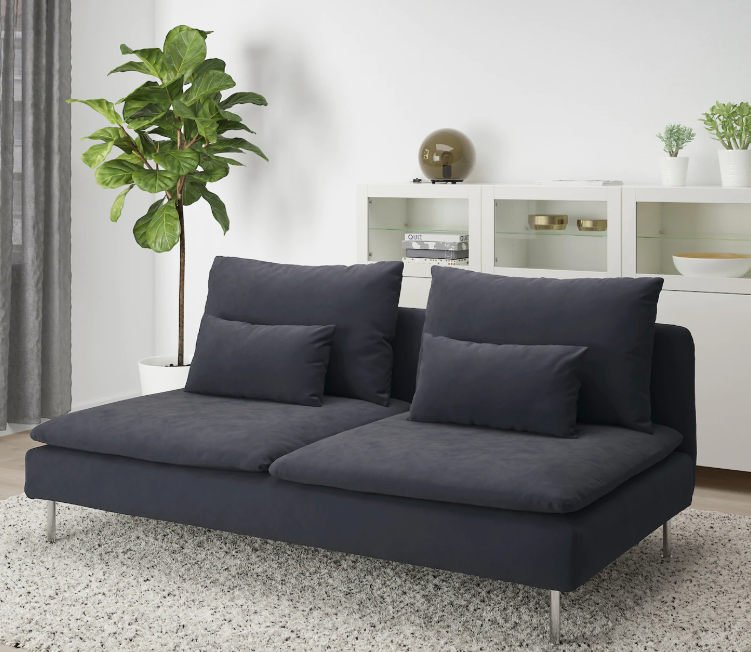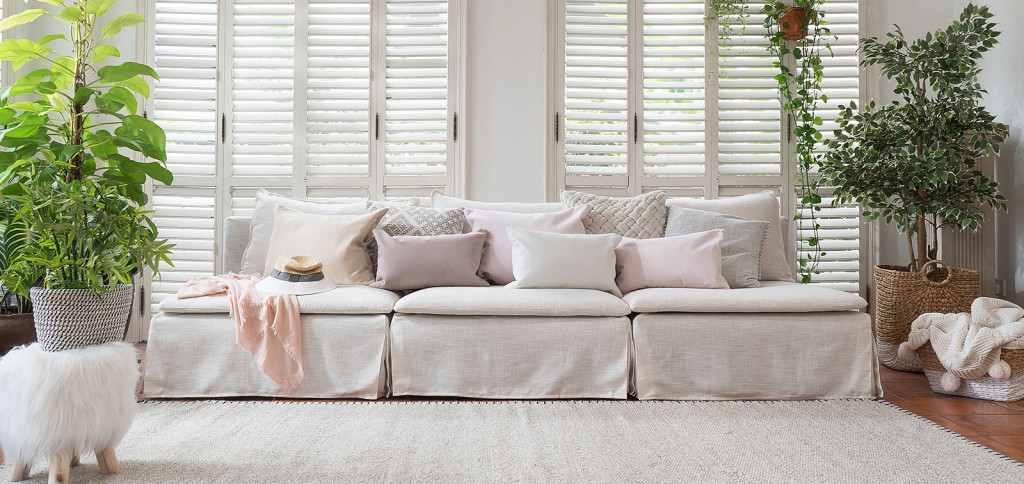 Best part is that they are machine washable (except for the leather ones). After all, you can't live in peace with your new sofa while worrying that the latest in the series of crayon on sofa artwork will destroy it.
So who said we can't have good things? Check us out to learn more!